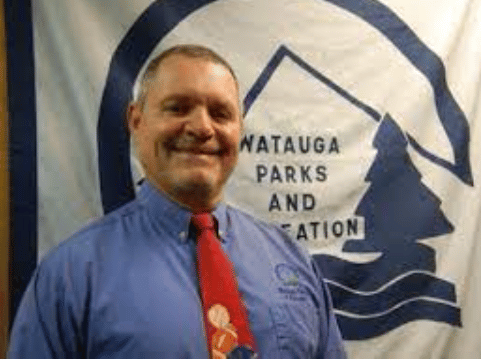 Last Updated on July 1, 2022 4:43 pm
Watauga County Parks & Recreation Director Stephen Poulos has announced his upcoming retirement after 30 years of service.
Poulos stated, 'It has been a great honor and privilege to serve Watauga County Parks and Recreation and our community for 30 years.
He served his first 12 years as Assistant Athletic Director and for the last 18 years as Director. He has been a proud North Carolina Recreation & Parks Association member for 30 years and served as President of the NCRPA in 2014.
In 2019 Poulos was surprised and honored to be awarded the NCRPA Fellow Award, which is the highest award the Association can bestow on one of its members for outstanding service and leadership. In 2021 he was awarded the Wade Brown Award for Community Involvement by Boone Area Chamber of Commerce.
The Watauga Community Recreation Center was opened on April 26, 2021 and has been a great success to date. "This is a 'We' not 'Me' success story and without the endearing support of my wife Debbie Poulos, sons Ethan and TJ and all the staff, full time and part time through the years, none of this could have been accomplished." Poulos went on to say.
He added, "I do want personally and professionally thank, Keron Poteat (27 years), Amy Parsons (25 years), Sharon Greer (20 years), & Holly Gates (20 years) for their years of support, friendship and passion. There are thousands of friends and co-workers, too numerous to name. I want to THANK everyone!'"
There will be a retirement celebration on July 20th with details to be announced soon.