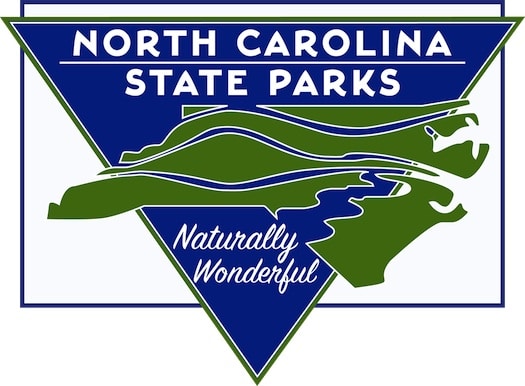 Last Updated on January 27, 2022 10:04 am
RALEIGH— The North Carolina Department of Natural and Cultural Resources announced that the N.C. Parks and Recreation Trust Fund (PARTF) Authority has approved $28.6 million in capital improvement projects and land acquisitions for state parks and an additional $13.6 million in grants to fund 41 local parks and recreation projects across the state.
The second round of local grants this fiscal year was made possible in November with the recently enacted state budget's allocation of an additional $101 million to PARTF to support state and local parks projects, for a total of $135 million over two years. The North Carolina Parks and Recreation Trust Fund Authority had previously approved an initial 14 local grants for the year in September 2021 using its recurring annual appropriation.
"The new state budget's increased funding for parks and recreation will make more recreational opportunities available across the state," said Reid Wilson, secretary of the N.C. Department of Natural and Cultural Resources. "As we've seen since the beginning of the pandemic, North Carolina families need more parks, trails, greenways, and facilities to get outside and active."
Local communities applied for the grants to fund land acquisition and development and renovation of public park and recreation areas. The maximum grant awarded for a single project under the program was $500,000. Awardees must match funds at least dollar-for-dollar for the awarded amount.
"These grants will help us continue making outdoor recreation opportunities available to more people in all areas of the state," Wilson continued. "Outdoor activity produces important physical and mental health benefits that are essential for quality of life. The members of the Parks and Recreation Trust Fund Authority and State Parks staff did excellent work in delivering these benefits to communities so soon after the budget became law."
The Parks and Recreation Trust Fund is administered through the state's Division of Parks and Recreation.

At the Jan. 6 meeting, $23.1 million was approved for capital and maintenance projects at Kerr Lake and Fort Fisher Recreation Areas and Hammocks Beach, Morrow Mountain, Medoc Mountain, Eno River, Mayo River, Carvers Creek, Chimney Rock and Stone Mountain State Parks.



The Authority also approved $5.5 million for land acquisitions at Baker's Lake State Natural Area and Elk Knob, Eno River, Hanging Rock, Mount Mitchell, Morrow Mountain, Stone Mountain, and William B. Umstead State Parks.



The projects include:
$90,000 for fishing pier restoration and repairs at Carvers Creek State Park (Cumberland County)
$400,000 for restroom renovations at Chimney Rock State Park (Rutherford County)
$250,000 for beach access boardwalk repairs at Fort Fisher State Recreation Area (New Hanover County)
$1 million to fund Recreational Trails Program projects (statewide)
Land acquisitions include:
$1.1 million for lands west of the peak area at Elk Knob State Park (Watauga County)
$700,000 for a western addition to Morrow Mountain State Park (Stanly County)
$850,000 for a large ridge that dominates the vista from the campground at Stone Mountain State Park (Wilkes and Alleghany counties)
$553,000 for a tract in Orange County to join Eno River State Park
Nov. 19, 2021 PARTF meeting local grant recipients and amounts are as follows:
| | | | |
| --- | --- | --- | --- |
| Grantee | County | Project Name | Funds Awarded |
| Asheboro | Randolph | Zoo City Sportsplex | $500,000 |
| Beaufort County | Beaufort | Wright's Creek Phase II | $249,895 |
| Belmont | Gaston | Belmont Recreation Center | $500,000 |
| Blowing Rock | Watauga | Memorial Park Enhancement | $500,000 |
| Bogue | Carteret | Bogue Town Park | $263,000 |
| Cabarrus County | Cabarrus | Rob Wallace Park Expansion | $100,000 |
| Canton | Haywood | Chestnut Mountain Park | $500,000 |
| Clay County | Clay | Clay County Sports Complex | $500,000 |
| Concord | Cabarrus | Marvin Caldwell Park | $400,000 |
| Denton | Davidson | Harrison Park Community Center with Amenities | $400,000 |
| Elk Park | Avery | Jumping Pillow & Basketball Renovation (Lucille Winters Park) | $26,136 |
| Fair Bluff | Columbus | Riverside Park Acquisition | $392,500 |
| Forest City | Rutherford | Park Square Depot | $450,000 |
| Forsyth County | Forsyth | Belews Lake Park | $500,000 |
| Greenville | Pitt | Wildwood Park | $481,350 |
| Henderson | Vance | Williams & Montgomery Street Park | $357,497 |
| High Point | Guilford | City Lake Park Phase I Renovations | $500,000 |
| Hildebran | Burke | New Town Park Development | $289,700 |
| Jacksonville | Onslow | City of Jacksonville Marina | $110,000 |
| Jones County | Jones | Brock Mill Pond Enhancement | $400,000 |
| Lawndale | Cleveland | Lawndale Park | $415,000 |
| Lee County | Lee | Kiwanis Children's Park Phase II | $209,000 |
| Lumberton | Robeson | Pennington Complex – Phase III | $400,000 |
| Madison | Rockingham | Madison River Park | $241,440 |
| Mooresville | Iredell | Liberty Park Renovation | $500,000 |
| Oak Ridge | Guilford | Whitaker Park | $490,000 |
| Ocean Isle Beach | Brunswick | Town Center Park Phase II | $395,289 |
| Perquimans County | Perquimans | Perquimans Recreation Park Tennis Courts | $65,600 |
| Ramseur | Randolph | Deep River State Trail and Blueway | $128,922 |
| Randleman | Randolph | Stout Street Park Improvements | $354,991 |
| Rowan County | Rowan | Woodleaf Community Park Phases I & II | $354,346 |
| Shallotte | Brunswick | Price Park Landing at Mulberry Park | $500,000 |
| Shelby | Cleveland | Shelby Rail Trail Depot Park Segment – Phase I | $420,000 |
| Simpson | Pitt | Simpson Walking Trail Improvements | $22,500 |
| Spruce Pine | Mitchell | Brad Ragan Park Improvements | $100,000 |
| Tabor City | Columbus | Tabor City Athletic Complex | $500,000 |
| Wake County | Wake | Beech Bluff County Park | $425,000 |
| Waynesville | Haywood | Richland Creek Park and Greenway | $232,750 |
| Wilkes County | Wilkes | Bathhouse and Picnic Shelter (River's Edge Park) | $191,194 |
| Wilkesboro | Wilkes | Cub Creek Park Expansion | $256,250 |
| Youngsville | Franklin | Luddy Park Renovation | $29,223 |
| | | | |
| | | Total | $13,651,583 |
About the North Carolina Department of Natural and Cultural Resources
The N.C. Department of Natural and Cultural Resources (NCDNCR) is the state agency with a vision to be the leader in using the state's natural and cultural resources to build the social, cultural, educational and economic future of North Carolina. NCDNCR's mission is to improve the quality of life in our state by creating opportunities to experience excellence in the arts, history, libraries and nature in North Carolina by stimulating learning, inspiring creativity, preserving the state's history, conserving the state's natural heritage, encouraging recreation and cultural tourism, and promoting economic development.



NCDNCR includes 27 historic sites, seven history museums, two art museums, three science museums, three aquariums and Jennette's Pier, 41 state parks and recreation areas, the N.C. Zoo, the N.C. Symphony Orchestra, the State Library, the State Archives, the N.C. Arts Council, the African American Heritage Commission, State Preservation Office and the Office of State Archaeology, and the Division of Land and Water Stewardship. For more information, please visit www.ncdcr.gov