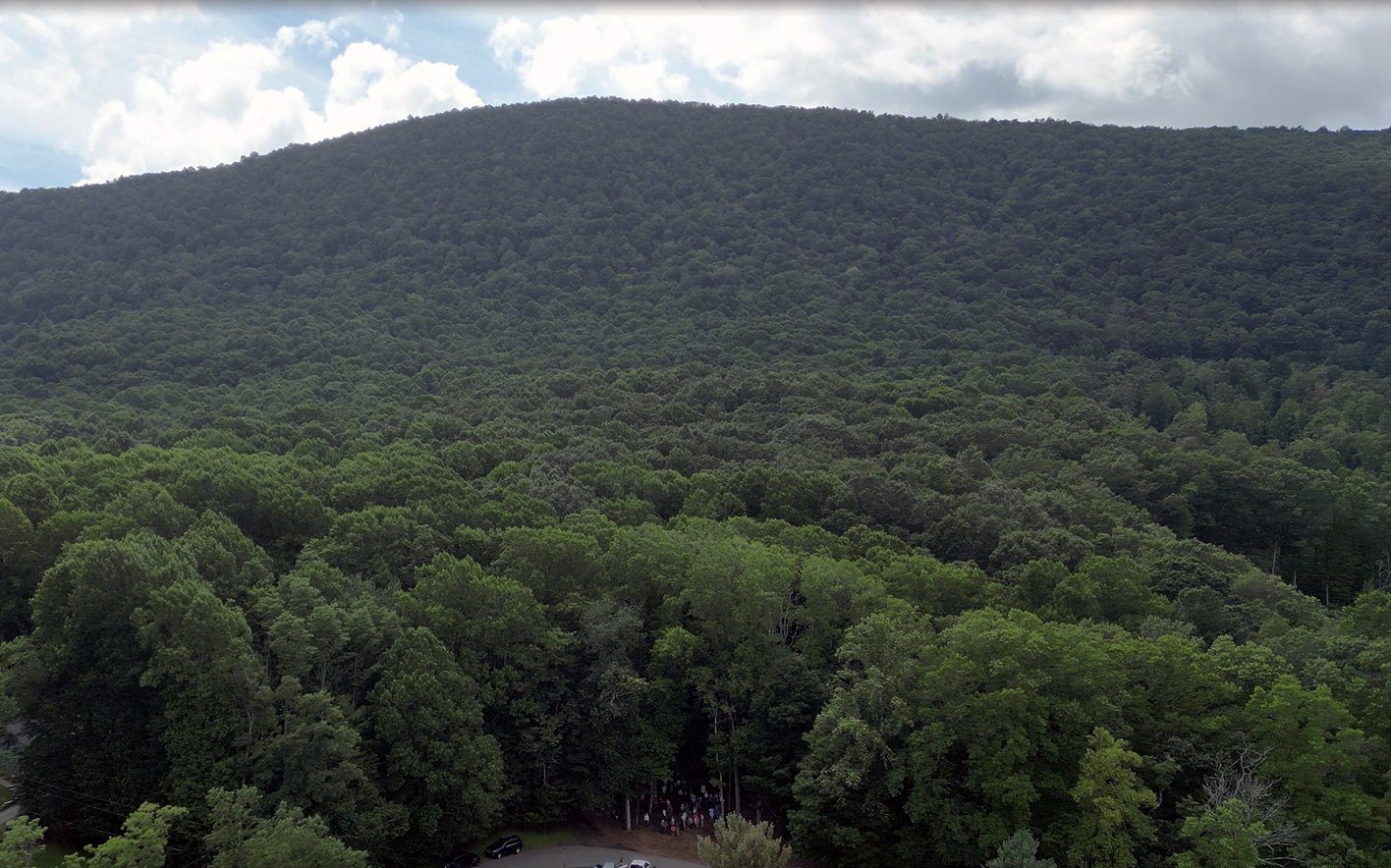 Last Updated on August 29, 2023 10:01 am
RALEIGH, NC – Governor Roy Cooper announced $8.5 million in grants to fund 19 local parks and recreation projects across the state through the Parks and Recreation Trust Fund (PARTF), including a $500,000 grant to Paddy Mountain Park in Ashe County. This grant is for park infrastructure, including the parking lot, restrooms, pavilion, picnic tables, and a trailhead for the Northern Peaks State Trail (NPST). Blue Ridge Conservancy (BRC) is coordinating the construction of the NPST in partnership with state and local government agencies, and applied for the PARTF grant.
"This investment by PARTF in Paddy Mountain Park and the Town of West Jefferson is incredible," says NPST Coordinator Jordan Sellers. "I could not be more thankful for what this will do for the community and the Northern Peaks State Trail as a whole. This adds one more partner to the long list of agencies, businesses and private citizens that have collaborated to make the dream of Paddy Mountain Park a reality and for that, BRC is continually appreciative."
BRC celebrated the groundbreaking of the Paddy Mountain Park trails on August 4. Those trails were made possible by a Recreational Trails Program grant, and BRC is in the planning and permitting phase for the rest of the park facilities.
West Jefferson Town Manager Brantley Price: "The announcement by Governor Cooper that the Town of West Jefferson is a recipient of the PARTF grant for Paddy Mountain is unbelievable. This will be a dream come true to be able to build the trails, restrooms, shelters, and a parking area for Paddy Mountain Park that will at some point be the hub for the NPST. Also, thanks to BRC for completing the application and their partnership."
Any donations made to the NPST and Paddy Mountain Park will be matched by PARTF, the Recreational Trails Program, and the Complete the Trails Fund. To learn more about this project or donate, visit: https://blueridgeconservancy.org/northern-peaks-trail.
Formed in 1994, PARTF awards matching grants to local governments for parks, public beach access, and improvements in state parks. The statewide program helps local governments reach their park and public access goals to improve the quality of life in their communities.

For a full list of PARTF Awardees: https://governor.nc.gov/news/press-releases/2023/08/15/local-communities-receive-85-million-parks-and-recreation-projects-gov-cooper-announces