Last Updated on April 18, 2015 12:11 pm
Traffic on 421/Boone Mountain was diverted for several hours on Saturday due to an overturned tractor trailer. The driver was leaving the Dollar General parking lot and did not swing wide enough to avoid missing a drop off on the side of the highway, according to reports from those at the scene.
Motorists were re-routed from noon until just before 4pm when the accident scene was finally cleared. According to scanner communications there were no injuries. Below are the events reported as they were happening.
---
*Update – per reports from several people on the scene the driver was leaving Dollar General and did not swing wide enough leaving the parking lot to avoid dropping the trailer off in a hole on the side of the road*
12noon Saturday – Motorist can expect long delays and re-routing of traffic on Boone Mtn/421 at Dollar General due to tractor trailer overturned. EMS and law enforcement are on the scene. No injuries per scanner.
1:20pm – per scanner wreckers are on the scene starting to upright the truck. Roadway will still be shut down for several hours.
3:49pm – The road is back open per scanner.
Photo: Tara Virginia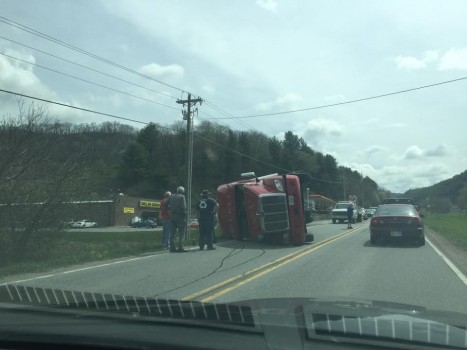 Photo: WataugaRoads.com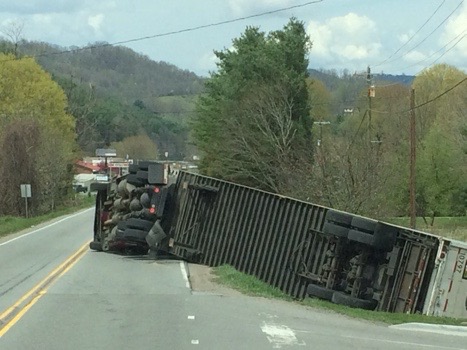 <