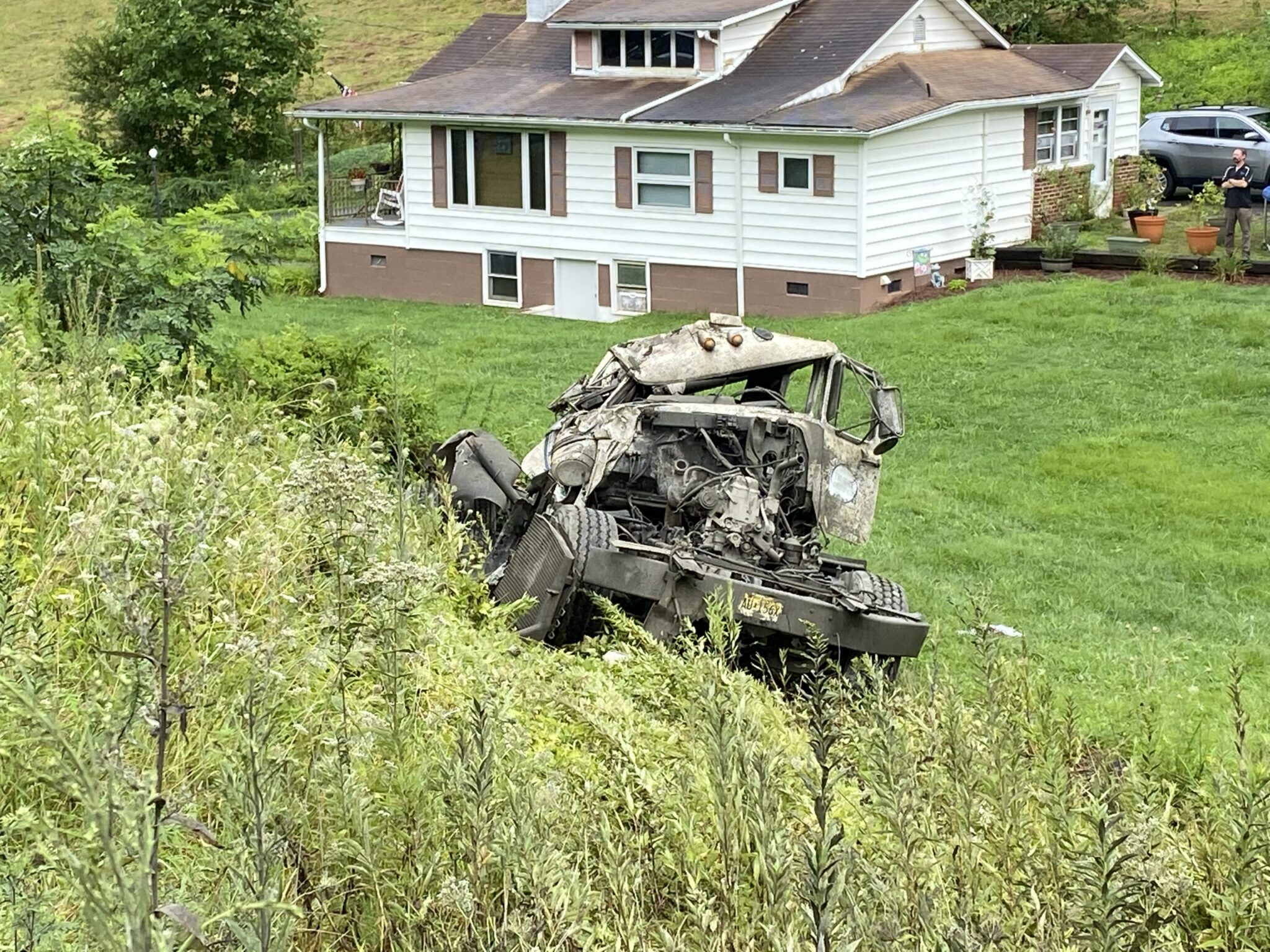 Last Updated on August 17, 2020 6:00 pm
An overturned dump truck lead to traffic delays on Highway 421 near the Watauga/Wilkes line on Friday.
The accident, dispatched out to fire crews at just before 2 pm, lead to a southbound lane closure for a number of hours.
The driver was transported to Watauga Medical Center with non-life-threatening injuries, according to Watauga County Emergency Management Director Taylor Marsh. Marsh tells WataugaOnline.com that the incident included recovering the truck and also cleaning up the site from the fluids that leaked from the truck.
"A huge thank you to Deep Gap Fire Department, North Carolina State Highway Patrol, Hamptons Towing, Champion Towing, and Greene's Spill Response for a wonderful coordinated effort in response and recovery operations!", Marsh also stated.
Photos courtesy of Taylor Marsh/Watauga County Emergency Management