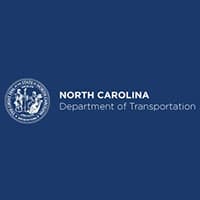 Last Updated on May 27, 2022 10:38 am
Parking restrictions apply for overnight operations
BOONE – A resurfacing project on King Street in Boone is scheduled to start with overnight operations during the first week of June.
A contractor for the N.C. Department of Transportation will begin milling King Street (U.S. 321/421) from Hardin Street to Highland Hall Road on the night of Sunday, June 5.
Parking on King Street will not be allowed from 6 p.m. to 6 a.m. during the following operations. Additional parking information is available at http://www.DowntownBooneNC.gom/Parking
Milling operations will start at 7 p.m. each evening through Thursday night. No work is allowed from Friday morning to Sunday night.
Paving operations will begin Sunday, June 12 and run through the morning of Friday, June 17.
Additional localized closures on King Street may be necessary for the adjustment of utilities during the operations.
All work is weather dependent and conditions may change the schedule.
The final results will include a new riding surface, lane markings, parking lines and snow-plowable markers.