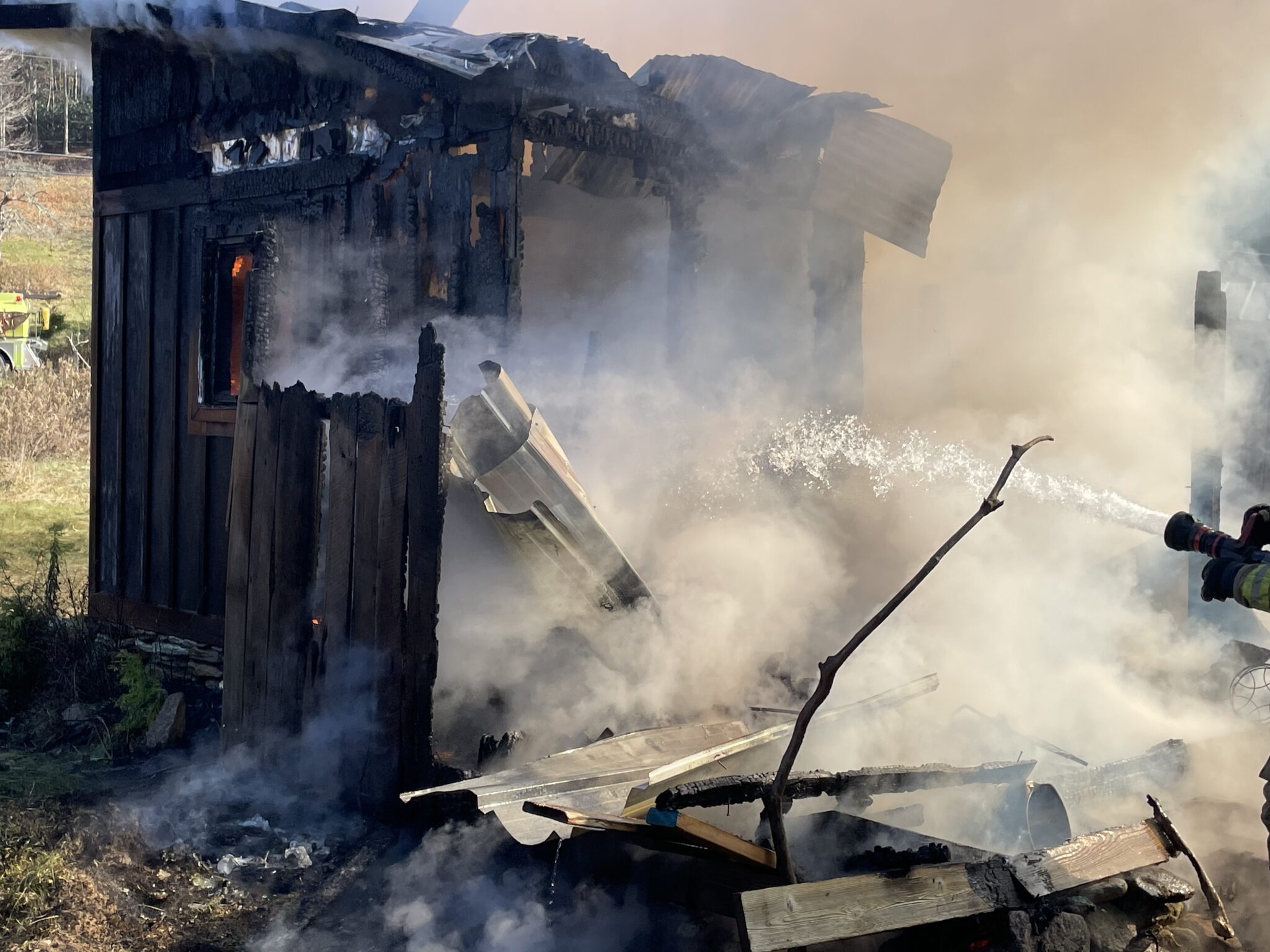 Last Updated on November 3, 2023 8:10 am
Fire crews from multiple departments responded to a fire on Thursday morning.
The fire, in the 4000 block of Rominger Road, was dispatched out at 10:13 a.m. after being called in by a third-party caller. The fire started in an outbuilding and partially extended to a secondary outbuilding before being extinguished, according to Emma Ward with the Watauga County Fire Marshal's Office.
There were no occupants in or around the structure and there were no injuries. The fire is still under investigation, Ward also noted.
Shawneehaw Fire, Cove Creek Fire, Beaver Dam Fire, Watauga Medics, Blue Rige Energy and Watauga County Emergency Services responded to the scene.

Photo: Watauga County Fire Marshal's Office