Last Updated on October 9, 2017 5:20 pm
LENOIR, NC (October 9, 2017) – Storm damage from the remnants of Hurricane Nate tracking west of the Appalachian Mountains Sunday evening caused outages for over 3,600 Blue Ridge Energy members. Line technicians worked throughout the night and today on power restoration efforts.
High winds with sustained rain caused fallen trees and limbs, with outages beginning at 3:45 pm Sunday. Multiple locations on the power system were damaged across the cooperative's service area. Power restoration was complete late Monday afternoon.
Ashe County experienced the most outages with 1,611 members affected in the communities of Todd, Baldwin, West Jefferson, Creston, North Fork, Obids and Smithport in addition to Wilkes County members served from the Ashe system.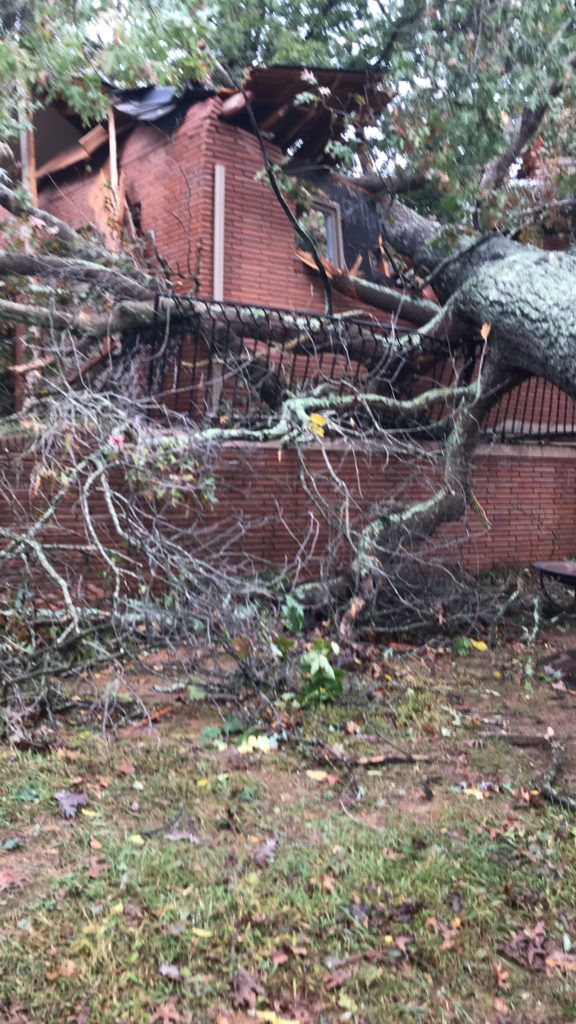 Caldwell County was also severely impacted, particularly in the southern part of the county. A total of 1,182 members experienced outages in the communities of Dry Ponds, Hudson, Grace Chapel, Hibriten Mountain, Dudley Shoals, Bee Mountain, Collettsville, Kings Creek, Happy Valley, Ferguson and Brown Mountain as well as members in Alexander County served from the Caldwell system.
In Watauga County, 616 members were affected in the areas of Blackberry, Seven Devils, Hound Ears, Watauga River, Sampson, Bamboo, Rutherwood, Elk Creek, Kellersville, Vilas, Sherwood, Meat Camp, Boone, Deep Gap and Silverstone.
In Alleghany County, outages affected 258 members in Doughton Park, Scottsville, South Sparta, Glade Valley, Hooker, Enice and in the Wilkes County area served by the Alleghany system.
Blue Ridge Energy members can report outages 24/7 by calling PowerLine at 1-800-448-2383 or by clicking "Report an Outage" on the Blue Ridge mobile app, available for free in app stores.