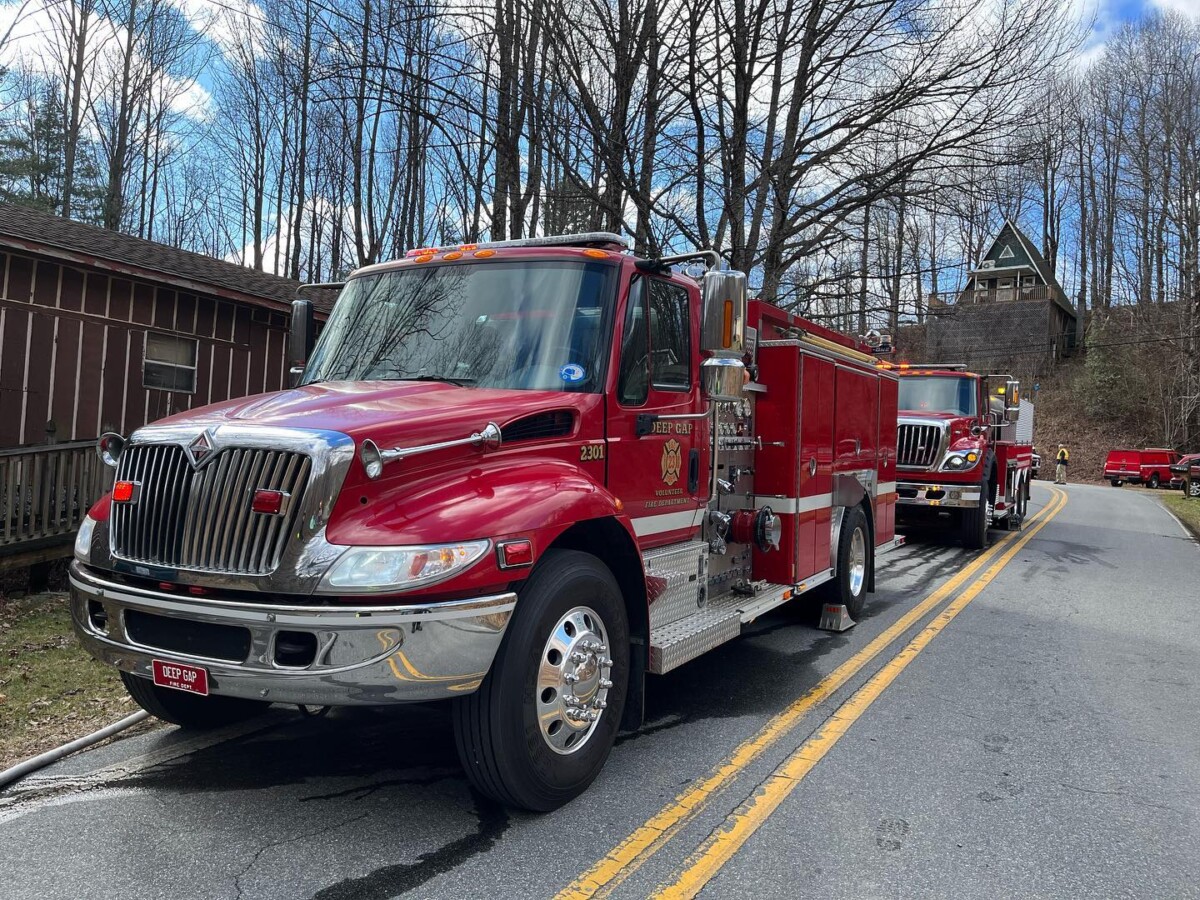 Last Updated on January 13, 2023 7:19 pm
A fire at a home in Deep Gap has been determined to have been caused by a battery charger.
Just after 12 noon today (Friday January 13, 2023), crews were dispatched to a single-wide trailer, in the 1300 block of Orchard Road, and found smoke coming out and fire located inside the rear door. The cause was determined to be unintentionally started from a battery charger which was charging lithium batteries, according to Watauga County Fire Marshal Shane Garland. There was significant damage to the structure.
Deep Gap Fire, Boone Fire, Stewart Simmons Fire, Watauga Medics and Watauga County Fire Marshal's Office responded to the scene.
Photo courtesy of Deep Gap Fire Department