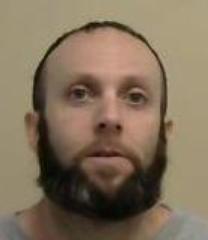 Last Updated on July 18, 2023 3:42 am
LENOIR – Corrections and law enforcement officers are seeking inmate Matthew Neil Brown #0988777 who escaped tonight from Caldwell Correctional Center, a minimum-security prison facility in Lenoir.
Brown, 37, was serving a 19-month sentence for possession of stolen goods and drug possession and was due to be released in February 2024.
Brown stands 5 feet six inches tall, weighs about 160 pounds and has black hair, green eyes and a beard.
Anyone with information on Brown's whereabouts is asked to call 911 or Caldwell Correctional Center at 828-726-2509.