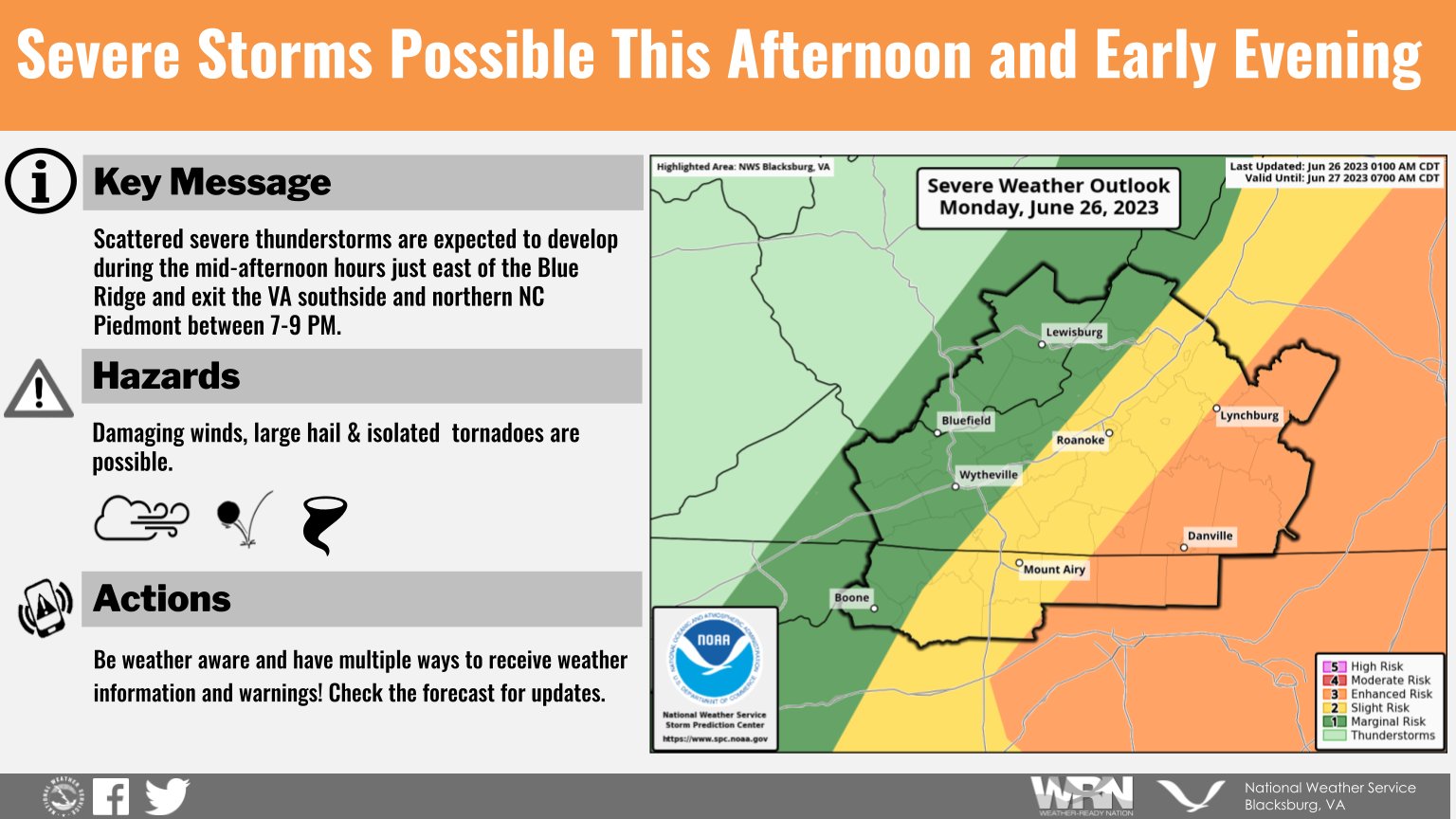 Last Updated on June 26, 2023 5:05 am
Hazardous Weather Outlook
National Weather Service Blacksburg VA
436 AM EDT Mon Jun 26 2023
NCZ001-018-VAZ007-009>013-015-018>020-WVZ042>044-507-508-270845-
Ashe-Watauga-Tazewell-Smyth-Bland-Giles-Wythe-Pulaski-Grayson-Craig-
Alleghany VA-Bath-Mercer-Summers-Monroe-Eastern Greenbrier-
Western Greenbrier-
436 AM EDT Mon Jun 26 2023
This Hazardous Weather Outlook is for northwest North Carolina,
southwest Virginia, west central Virginia and southeast West
Virginia.
.DAY ONE…Today and tonight.
Showers and thunderstorms are expected this afternoon and evening, a
few of which may become severe, and capable of producing damaging
winds and large hail.
.DAYS TWO THROUGH SEVEN…Tuesday through Sunday.
There is a low probability for widespread hazardous weather.
.SPOTTER INFORMATION STATEMENT…
Spotter activation is not expected at this time.