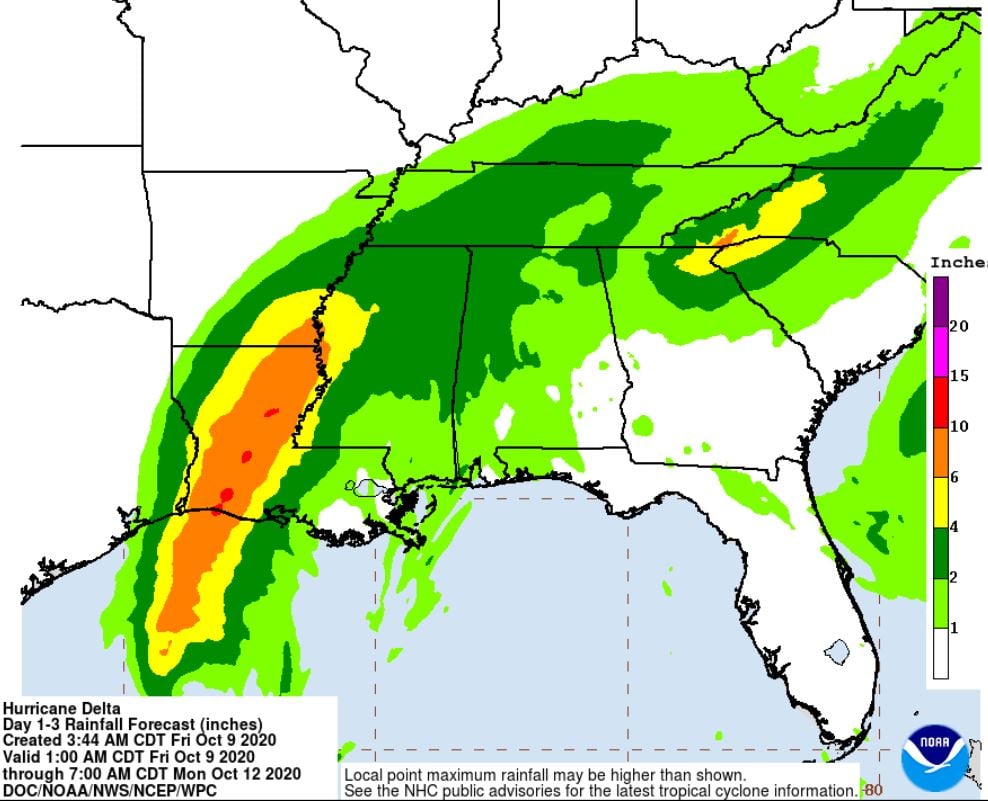 Last Updated on October 9, 2020 8:50 am
The remnants of Hurricane Delta could lead to the threat of flooding in the High Country this weekend.
In a hazardous weather outlook update on Friday morning, the National Weather Service (NWS) says that the remnants of Hurricane Delta are expected to move through the central Appalachians and the Mid-Atlantic region this weekend.
The outlook goes on to say that the main concern will be a period of moderate to heavy rainfall Saturday into Sunday that could result in flooding.
The greatest threat for flooding will be along and near the Blue Ridge from western North Carolina near Boone northeastward toward Meadows of Dan Virginia. Note, a Flood Watch may be needed for this area with later forecasts, according to the outlook.