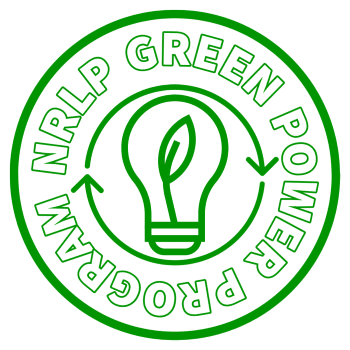 Last Updated on April 25, 2022 7:42 am
BOONE, N.C. — Since its launch in August 2021, New River Light and Power's (NRLP) Green Power Program has grown considerably, and nearly 8% of NRLP's total load is renewable.
NRLP, Appalachian State University's nonprofit electric utility, established the Green Power Program as one way to meet customers' requests for renewable energy options and to help fulfill the sustainability goals of App State and the Town of Boone.
This year, App State increased its percentage of electricity supplied from renewables from 2% to 18%, thanks in large part to the approximately 7,670 megawatt-hours (MWh) of hydroelectricity acquired via the NRLP Green Power Program this year.
The Town of Boone purchased approximately 1,600 MWh of hydroelectricity this year via the NRLP Green Power Program, which is approximately 25% of the electricity consumed by municipal operations. Watauga County has also pledged to purchase 100% of its electricity supplied by NRLP — approximately 4,400 MWh per year — from the Green Power Program.
NRLP customers can choose to purchase blocks of hydroelectric power to offset their monthly carbon-based electric use. Each block costs $5 and represents 250 kilowatt-hours (kWh) of clean energy. On average, an NRLP residential customer uses 750 kWh of electricity per month, meaning the typical residential customer can offset 100% of their usage with renewable power for just $15 extra per month.
"Earth Month is the perfect time to sign up for the Green Power Program and pledge to lower your carbon footprint," said Ed Miller, NRLP general manager.
As of April 20, 2022, more than 90 NRLP residential and commercial customers have signed up for the program. On average, NRLP's residential customers have purchased 500 kWh per household, or 67% of a typical customer's monthly usage.
In total, through the efforts of NRLP's residential and commercial customers, along with its government and institutional partners, the Green Power Program now brings in approximately 1,181,000 kWh of clean, renewable energy per month, which is enough to offset the equivalent of 1,574 average NRLP residential homes.
Currently, the renewable energy source that supplies the Green Power Program is hydroelectric power. NRLP entered into a contract for the purchase of hydropower from the 375-megawatt Smoky Mountain portfolio, consisting of four hydropower facilities located along the Little Tennessee and Cheoah rivers in Tennessee and North Carolina.
The Smoky Mountain portfolio is owned and operated by Brookfield Renewable U.S., one of the nation's leading owners, operators and developers of renewable power. The facilities have been certified by the Low Impact Hydropower Institute in recognition for their adherence to a set of stringent, science-based environmental protection standards and social and cultural criteria.
The Green Power Program is made possible through App State's wholesale power agreement with Carolina Power Partners, which took effect in January 2022. In addition to the Green Power Program and a rate decrease that was passed along to customers on March 1, 2022, this new wholesale contract gives NRLP the ability to provide greater choice and programs to customers.

For more information on the Green Power Program, visit https://nrlp.appstate.edu/greenpower or call 828-264-3671.