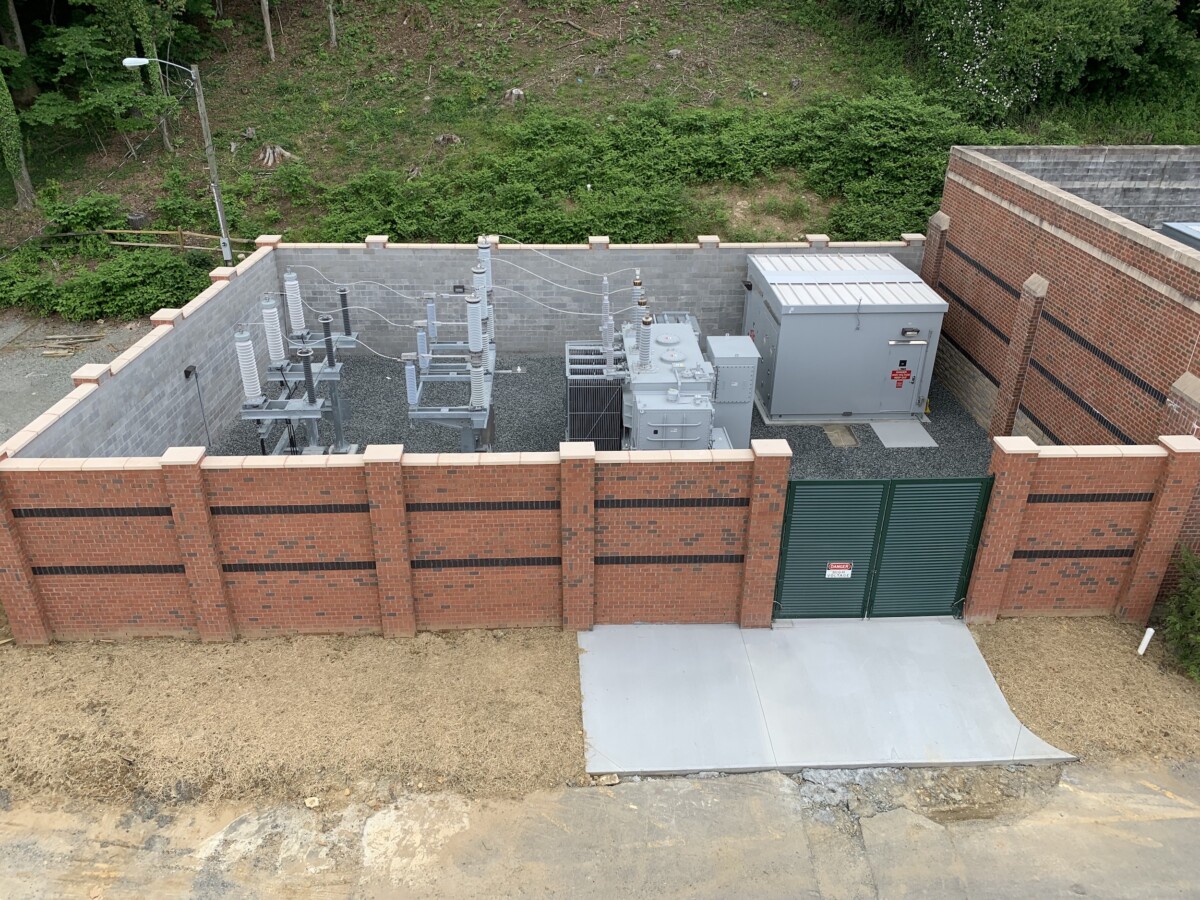 Last Updated on June 1, 2022 10:15 am
BOONE, N.C. — New River Light and Power (NRLP) — Appalachian State University's nonprofit electric utility — has embarked upon several major projects over the last year aimed at increasing reliability and modernizing infrastructure for the campus community and its residential customers.
"These selected improvements will reduce our outage response requirements, and most importantly continue to provide the highest possible level of power availability to our valued consumers," said NRLP Engineering Supervisor Matt Makdad.
NRLP recently replaced its substation located behind the Holmes Convocation Center on App State's campus. The upgraded substation increased the capacity from a 44,000-volt feed to a 100,000-volt feed to allow for future growth and added load.
NRLP is also converting overhead power lines to underground in the University Village and Quail Meadows neighborhoods. The conversion project has been completed in the University Village neighborhood and is expected to wrap up in Quail Meadows — where NRLP is replacing older buried wire that is more susceptible to failure — in the coming weeks.
"We expect this will significantly improve reliability for customers who have experienced outages in these neighborhoods in the past," said Makdad. In addition to preventing weather-related outages, it will also diminish the impact of wildlife-related outages. "Squirrels are the No. 1 cause of wildlife-related power outages with overhead lines on the NRLP system, and the impact of squirrels on overhead lines has been evident in the outage history of these targeted replacement areas," said Makdad.
In addition to these investments in upgrading its infrastructure, NRLP has provided customers with more choice in programs and services over the last several years. In 2019 NRLP launched prepay billing that allows customers a flexible, budget-friendly payment option and in 2021, NRLP launched the Green Power Program, which gives customers the ability to purchase renewable energy.
In its most recent customer survey, NRLP's residential customers gave the utility a nearly 95% overall satisfaction rating, approximately 10 percentage points higher than the satisfaction rating of other utilities across the state.
"Long-term system improvement is critical for any utility," said NRLP General Manager Ed Miller. NRLP has a long history of providing a high level of service at the lowest possible cost.
"Our customers expect greater choices, control and reliability. We are committed to continue to exceed our customers' expectations in all of these areas."
For more information on New River Light and Power, visit nrlp.appstate.edu.
Before and after photos: NRLP