Last Updated on November 9, 2015 7:00 am
For more photos of the flooding on Monday Nov 9 visit this link.
Monday November 9
Due to rainy weather and wet ground conditions, only limited construction operations and no flagging/lane closures are scheduled today on 321 in Blowing Rock.
7:43am – Multi car wreck at Skateworld at the 421/321 intersection in Vilas. Expect delays.
12:18pm – Boone Police shutting down Boone Mall parking lot facing highway 321 due to flooding.
12:20pm – Wreck on 421 near the old Mack Brown Chevrolet dealership. Expect possible delays.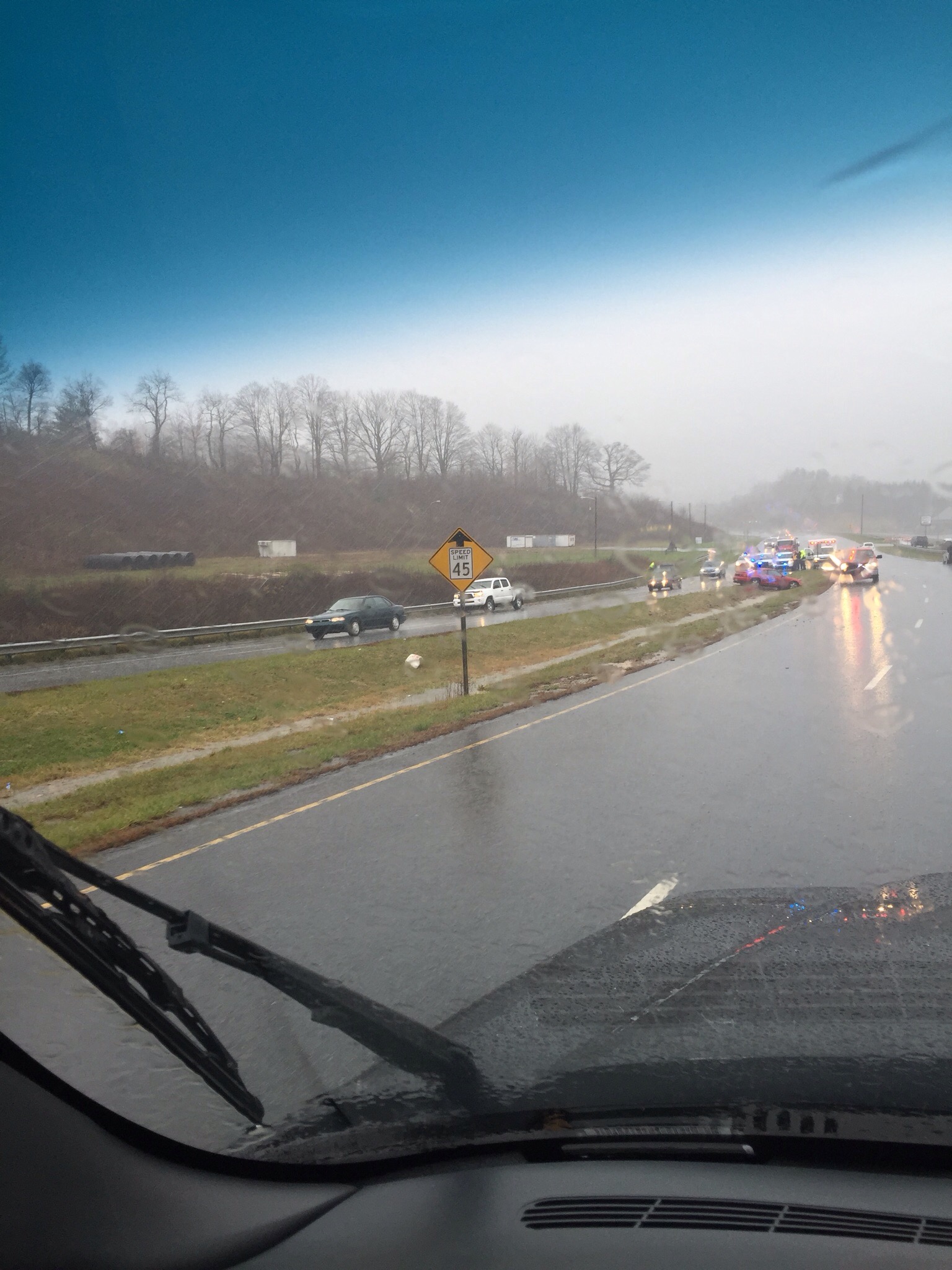 New Market Blvd and 194 corner, next to Hardin Park School in the noon hour. Photo: Jeff Martin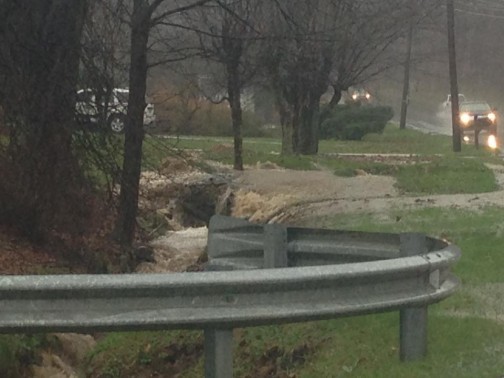 Boone Mall parking lot just after 12:30pm. Photo: James Harrison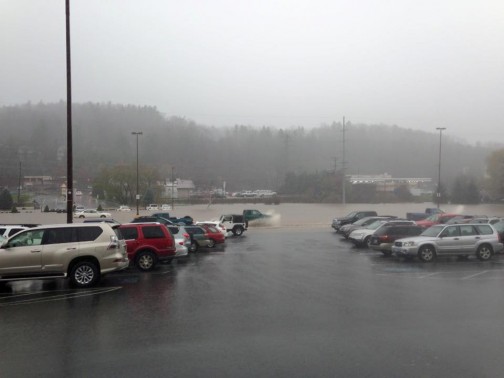 1:22pm – roadway near the Boone Airport is flooded per scanner reports. EMS officials also keeping an eye on Deerfield at the Moose Lodge.
1:35pm – Deerfield at the Moose Lodge down to one lane per scanner reports.
1:44pm at Deerfield/Moose Lodge. Photos: Brad Parker
2:04pm – Old Ford Road bridge and Dewitt Barnett Road bridge off of Broadstone Road is flooded.
2:06pm – Roby Greene Road flooded.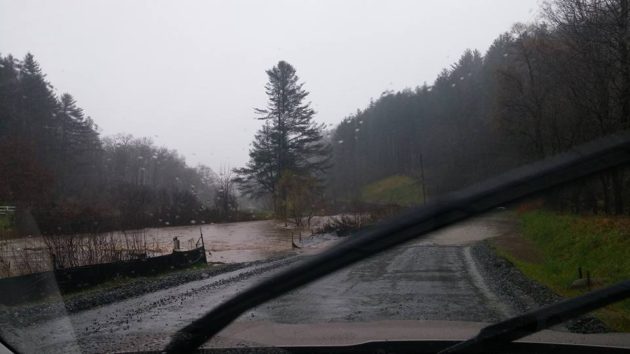 Watauga River gauge at 2:11pm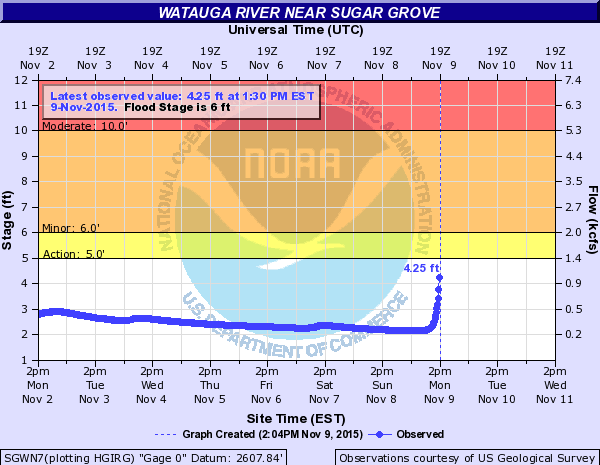 2:36pm – 2900 block of Watauga River Road is under water per scanner report.
3:04pm – Watauga River at flood stage.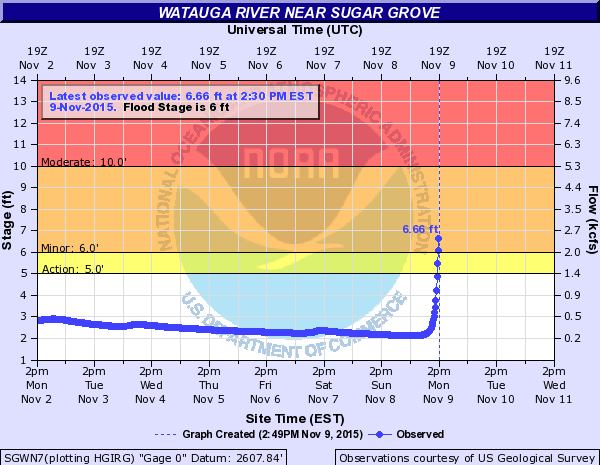 The ball fields at State Farm on Monday afternoon. Photos: Teresa Cook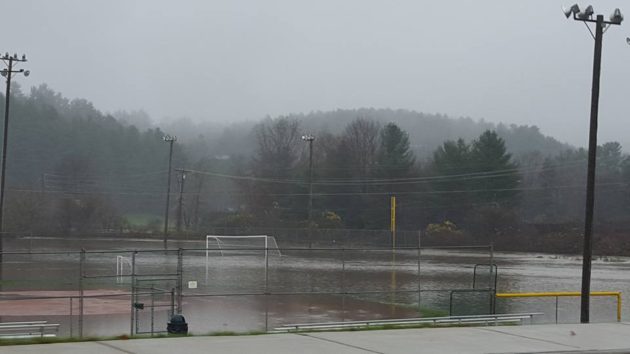 3:50pm – Watauga River at flood stage.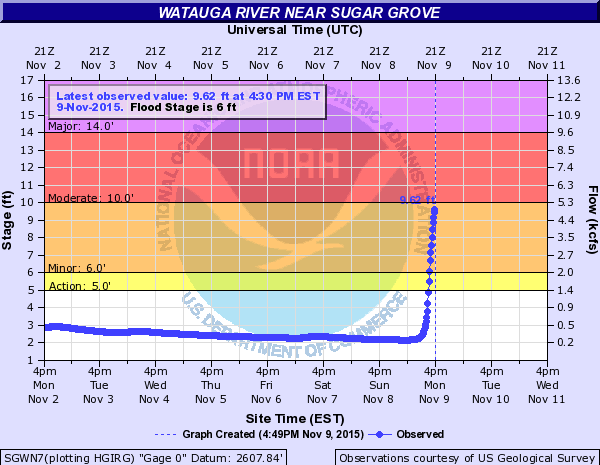 Tuesday November 10
Due to rainy weather and wet ground conditions, only limited construction operations and no flagging/lane closures are scheduled today on 321 in Blowing Rock