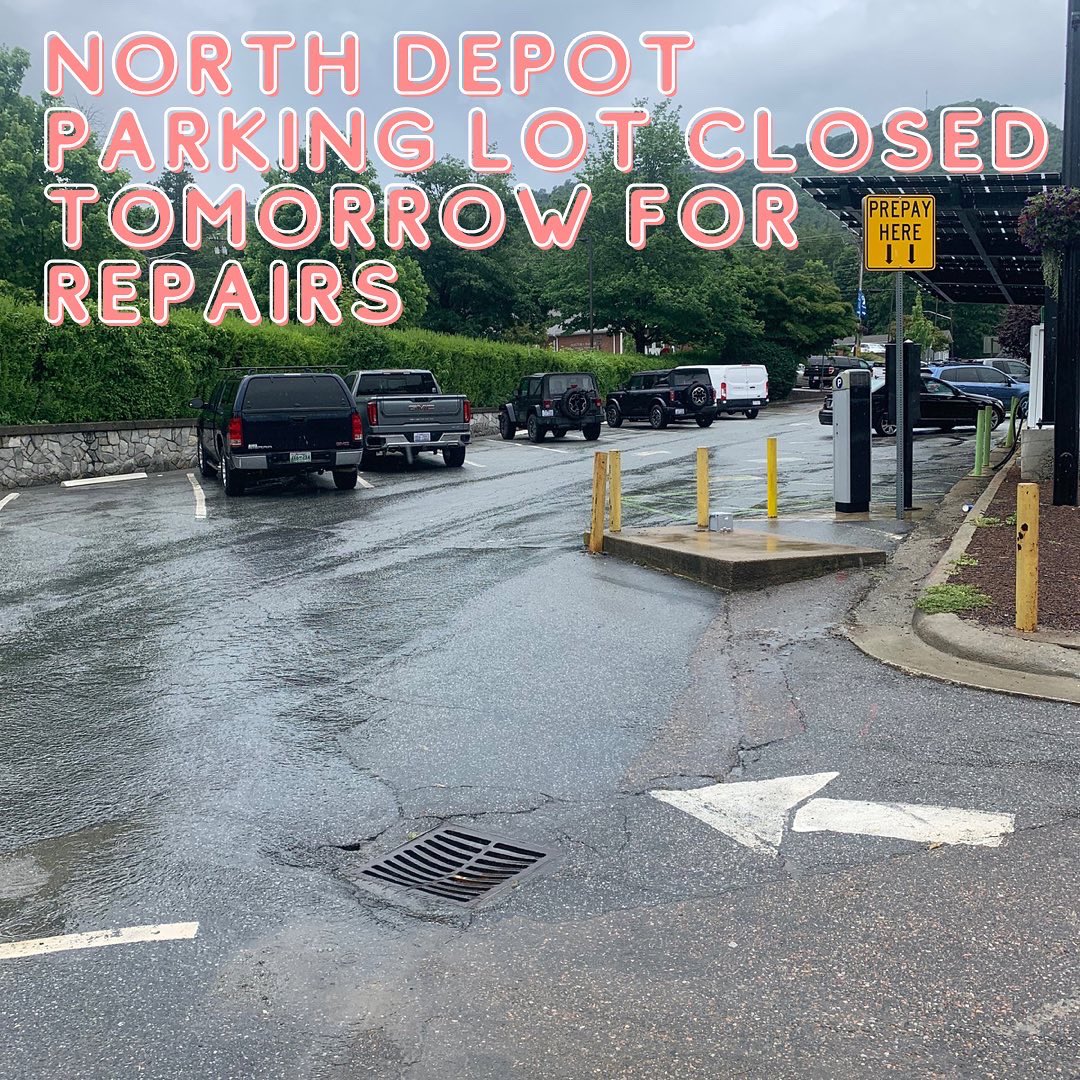 Last Updated on July 25, 2022 4:00 pm
A minor sinkhole has formed at the storm drain near the entrance of the N. Depot Lot, according to the Town of Boone. The lot will remain open for today.
Tomorrow morning, Tuesday July 26th at 7am, the North Depot Parking Lot will be closed for repairs. Weather permitting, the parking lot will be reopened by 12pm tomorrow.
Photos: Town of Boone