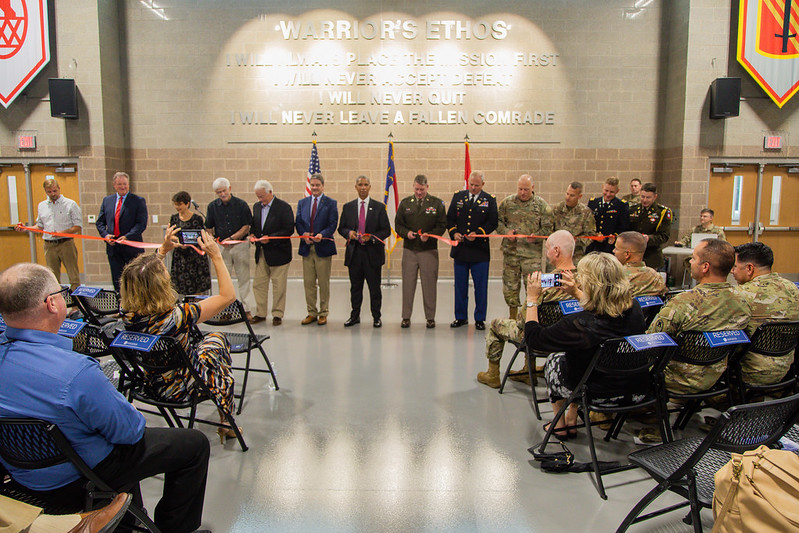 Last Updated on August 8, 2023 2:52 pm
MORGANTON, NC – The North Carolina National Guard officially opened its doors to a state-of-the-art regional readiness center August 3, 2023 in the hills of Morganton, NC. The new facility will be occupied by the 630th Combat Sustainment Support Battalion, 1451st Transportation Company and 626th Maintenance Company of the 113th Sustainment Brigade, along with the 878th Engineer Company of the 505th Engineer Battalion, 130th Maneuver Enhancement Brigade, enabling training and readiness for years to come.
Maj. Gen. Todd Hunt, The Adjutant General of North Carolina, State Sen. Warren Daniel (District 46) and Rep. Hugh Blackwell (District 86), all delivered remarks highlighting the history leading up to the project's completion. The three buildings totaling 66,000 square feet stand on the 38-acre plot. The North Carolina National Guard continues to modernize their armories and readiness centers across the state providing Soldiers and Airmen with adequate facilities for training. Citizen-Soldiers and Airmen will continue to maintain readiness so they can answer the call to protect and serve the state of North Carolina and the Nation.