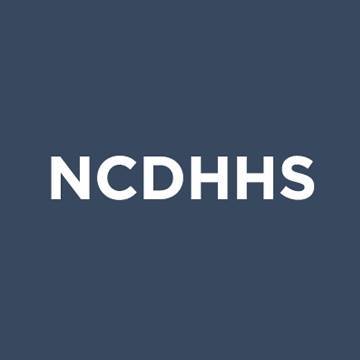 Last Updated on February 1, 2021 5:43 pm
Raleigh Feb 1, 2021
North Carolina surpassed the 1 million mark of COVID-19 vaccine doses administered across the state last Friday. This milestone capped a week when the state's vaccine providers administered more than 99% of first doses.
Beginning today, the state's dashboard will be updated every weekday so North Carolinians can track the state's administration of COVID-19 vaccines. The state's dashboard is the source for the most accurate and timely information for vaccine data for North Carolina. 
"I am so grateful to our vaccine partners across the state who continue working in innovative ways to make sure North Carolinians have a spot to take their shot. It is incumbent on all of us to use the limited supply of vaccine we have as quickly and equitably as possible, finding new ways to meet people where they are," said NC Department of Health and Human Services Secretary Mandy K. Cohen, M.D.
For the next three weeks, the state is guaranteeing baseline vaccine allocations to providers. In addition, it will set aside doses of the state's allocation to ensure equitable access to underserved and rural communities.
Vaccine supply continues to be very low. There may be wait times. North Carolinians can find out when they will be eligible to get their vaccine through the online tool, Find My Vaccine Group. The screener walks users through a series of questions to determine which vaccine group they are in. People can then sign up to be notified when their group can get vaccinated. North Carolina is currently vaccinating people in Groups 1 and 2, which include health care workers, long-term care staff and residents, and people 65 and older.
Until the country begins to get ahead of the pandemic, the CDC says everyone should keep wearing a mask, waiting at least six feet apart and washing hands often.
Providing 1 million doses was made possible through the hard work of North Carolina's vaccine providers and their partners, including:
Advance Community Health
AdventHealth Hendersonville
Agape Health Services
Alamance County Health Department
Alexander Correctional Institute
Alexander County Health Department
Alignment Healthcare Raleigh
Alleghany County Memorial Hospital
Anson County Health Department
Appalachian District Health Department-Ashe Health Center
Appalachian District Health Department-Alleghany Health Center
Appalachian District Health Department-Watauga County
Ashe Memorial Hospital Inc.
Atrium Health Anson
Atrium Health Cabarrus
Atrium Health Cleveland
Atrium Health Kings Mountain, a facility of Atrium Health Cleveland
Atrium Health Lincoln
Atrium Health Pineville
Atrium Health Stanly
Atrium Health Union
Atrium Health University City
Avery County Health Department
Bakersville Community Medical Clinic
Beaufort County Health Department
Benson Health
Bertie County Health Department
Betsy Johnson Hospital
Black Mountain Neuro-Medical Center
Black River Family Practice
Bladen County Health Department
Bladen County Hospital
Blue Ridge Community Health Services
Blue Ridge Health-Brevard
Blue Ridge HealthCare Hospitals Inc.
Blue Ridge Health-Haywood
Blue Ridge Health-Rutherford
Blue Ridge Health-Sylva
BMA of Johnston County
Broughton Hospital
Brunswick County Health Services
Buncombe County Health and Human Services
Burke County Health Department
Cabarrus Health Alliance
Caldwell County Health Department
Caldwell Memorial Hospital
Camden County Health Department
Cape Fear Clinic
Cape Fear Long Term Care Pharmacy
Cape Fear Valley Health System
Capital Family Medicine
CarolinaEast Medical Center
Carolinas Medical Center/Center for Mental Health
CaroMont Regional Medical Center
Carteret County General Hospital
Carteret County Health Department
Cary Adult Medicine
Cary Healthcare Associates
Cary Kidney Center
Cary Medical Group
Caswell County Health Department
Caswell Developmental Center
Catawba County Public Health
Catawba Valley Medical Center
Celo Health Center
Central Carolina Hospital LLC
Central Prison Healthcare Complex
Central Regional Hospital
Charlotte Community Health Clinic West
Chatham County Public Health Department
Chatham Hospital
Cherokee County Health Department
Cherry Hospital
Chowan County Health Department
Clay County Health Department
Cleveland County Health Department
CMC Enterprise
Columbus County Health Department
Columbus Regional Healthcare System
CommWell Health of McGees Crossroads
CommWell Health of Newton Grove/Spivey's Corner
CommWell Health of Penderlea
CommWell Health of Salemburg
CommWell Health of Shallotte
County of Yadkin
Craven County Health Department
Cumberland County Department of Public Health
Currituck County Health Department
Dale Fell Health Center
Dare County Department of Health and Human Services
Davidson County Health Department
Davie County Health Department
Davis Regional Medical Center
Drugco Discount Pharmacy – Roanoke Rapids
Duke Raleigh Hospital
Duke Regional Hospital
Duke University Hospital
Duplin County Health Department
Durham County Department of Public Health
Durham Family Medicine
East Burke Medical site
Edgecombe County Health Department
Engelhard Medical Center
Family Medical Associates of Raleigh
FirstHealth Montgomery Memorial Hospital
FirstHealth Moore Regional Hospital – Hoke Campus
FirstHealth Moore Regional Hospital – Richmond
FMC New Hope Dialysis
Forsyth County Department of Public Health
Franklin County Health Department
Fresenius Kidney Care
Fresenius Kidney Care Central Raleigh
Fresenius Kidney Care Fuquay-Varina
Fresenius Kidney Care Raleigh
Fresenius Kidney Care Stallings Station
Fresenius Medical Care Apex
Fresenius Medical Care Millbrook
Fresenius Medical Care Morrisville
Fresenius Medical Care White Oak
Fresenius Medical Care Zebulon
Frye Regional Medical Center
Garner Internal Medicine
Gaston County Public Health
Gates County Health Department
Goshen Medical Center Raeford
Goshen Medical Center-Cape Fear
Goshen Medical Center-Clinton Medical
Goshen Medical Center-Dunn
Goshen Medical Center-Faison Medical
Goshen Medical Center-Goldsboro
Goshen Medical Center-Hamlet
Goshen Medical Center-New River
Goshen Medical Center-Tabor City Medical
Graham County Department of Public Health
Granville County Health Department
Granville Health System
Greene County Department of Public Health
Guilford County Public Health
Halifax County Health Department
Harnett County Health Department
Harris Regional Hospital
Haywood County Health and Human Services Agency Public Health Services Division
Haywood Regional Medical Center
Henderson County Department of Public Health
Hertford County Health Department
High Country Community Health – Burke
High Country Community Health-Avery
High Country Community Health-Watauga
Hoke County Health Department
Hoke Hospital
Horizon Family Medicine Smithfield
Hugh Chatham Memorial Hospital
Hyde County Health Department
Iredell County Health Department
Iredell Health System
J Arthur Dosher Memorial Hospital
J. Iverson Riddle Developmental Center
Jackson County Department of Public Health
Johnston County Pharmacies, Inc.
Johnston County Public Health Department
Johnston Health
Jones County Health Department
Julian F. Keith Alcohol & Drug Abuse Treatment Center
Kate B. Reynolds Medical Center
Kindred Hospital Greensboro
Kinston Community Health Center
Kintegra Adult and Pediatric Medicine-X-ray
Lake Norman Regional Medical Center
Lee County Health Department
Leicester Community Health Center
Lenoir County Health Department
LifeBrite Community Hospital of Stokes
Lincoln Community Health Center Inc
Lincoln County Health Department
Lincoln Internal Medicine
Longleaf Neuro-Medical Treatment Center
Macon County Public Health
Madison County Health Department
Margaret R Pardee Memorial Hospital
Maria Parham Health
Martin County Health Department
Martin General Hospital
Mashburn Medical Center
Maury Correctional Institute
McDowell County Health Department
McGill Family Medicine
Mecklenburg County Health Department
Medical Arts Pharmacy of Henderson
MedNorth Health Center
MERCE Family Healthcare
Mission Health LLLP
Mitchell County Health Department
Moncure Community Health Center
Montgomery County Department of Health
Moore County Health Department
Moore Regional Hospital
Moses H. Cone Memorial Hospital
Murdoch Developmental Center
Murphy Medical Center Inc.
Nash County Health Department
Nash UNC Health Care
NeighborHealth Lake Boone Trail
New Hanover County Health Department
New Hanover Regional Medical Center
North Carolina Specialty Hospital
North Village Pharmacy
Northampton County Health Department
Northern Regional Hospital
Novant Health Brunswick Medical Center
Novant Health Forsyth Medical Center
Novant Health Presbyterian Medical Center
Novant Health Rehabilitation Hospital, an affiliate of Encompass Health
Novant Health Rowan Medical Center
O'Berry Neuro-Medical Treatment Center
Ocracoke HealthCenter
Onslow County Health Department
Onslow Memorial Hospital Inc.
Orange County Health Department
Pamlico County Health Department
Pasquotank County Health Department
Pender County Health Department
Perquimans County Health Department
Person County Health Department
Person Memorial Hospital
Piedmont Health SeniorCare Burlington
Piedmont Health SeniorCare Pittsboro
Pitt County Health Department
Polk County Consolidated Health and Human Services Agency
Raleigh Adult Medicine
Raleigh Family Practice PA
Raleigh Medical Group
Randolph County Public Health
Randolph Health
Realo Discount Drug Stores of Johnston County, Inc.
Rex Hospital, Inc
Richmond County Health Department
RJ Blackley ADATC
Robeson County Health Department
Rockingham County Division of Public Health
Rowan County Health Department
Rutherford County Health Department
Rutherford Regional Health System, Duke LifePoint
Sampson County Health Department
Sampson Regional Medical Center
Scotland Correctional Institute
Scotland County Health Department
Scotland Health Care System
Scott Community Health Center
Select Specialty Hospital, Inc, Greensboro @ the Moses Cone Hospital
Select Specialty Hospital-Durham
Sentara Albemarle Regional Medical Center
Southeastern Regional Medical Center
Southpoint Pharmacy
St. Joseph Primary Care
Stanly County Health Department
Stokes County Health Department
Surry County Health & Nutrition Center
Swain County Health Department
Tallulah Community Health Center
Tammy Lynn Center Campus
The Outer Banks Hospital
Transylvania County Department of Public Health
Tyrrell County Health Department
UNC Friday Center
UNC Hospitals Hillsborough Campus
UNC Lenoir Health Care
UNC Medical Center
UNC Rockingham Hospital
Union County Division of Public Health
United Health Centers Peters Creek Parkway
Vance County Health Department
Vance Family Medicine
Vidant Beaufort Hospital
Vidant Bertie Hospital
Vidant Chowan Hospital
Vidant Duplin Hospital
Vidant Edgecombe Hospital
Vidant Medical Center
Vidant North Hospital
Vidant Roanoke-Chowan Hospital
Wake County Human Services
Wake Forest Baptist Medical Center
Wake Internal Medicine Consultants, Inc.
WakeMed Cary Hospital
WakeMed Raleigh Campus
Walter B. Jones Center
Warren County Health Department
Washington County Health Department
Washington Regional Medical Center
Watauga Medical Center
Wayne County Health Department
Wayne Memorial Hospital
Western NC Community Health Services Inc
Western Wake Wellness
Wilkes County Health Department
Wilson Community Health Center
Wilson County Health Department
Wilson Medical Center
Wilson Medical Group
Yancey County Health Department