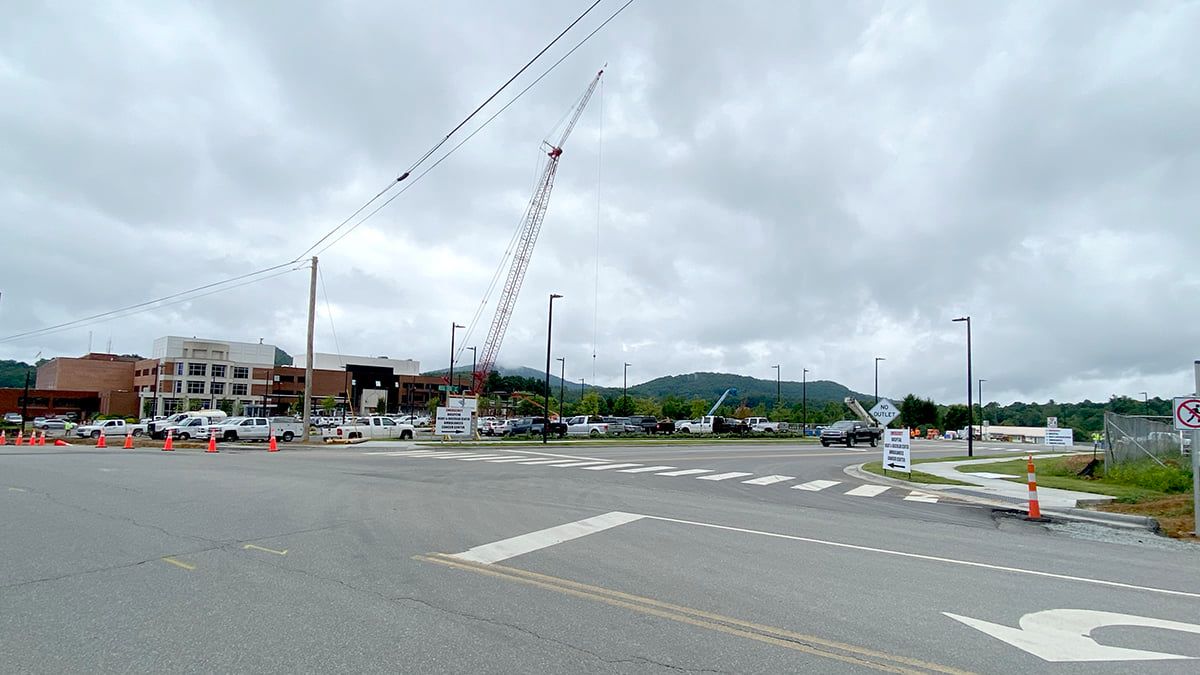 Last Updated on July 19, 2021 12:56 pm
Starting today (Monday, July 19, 2021) all traffic entering Watauga Medical Center and the Seby B. Jones Regional Cancer Center will enter via the new road – Medical Center Drive. The new entrance is located right across from the CVS entrance on Deerfield.
"We are so pleased that we now have more patient and visitor parking and the improvements will continue; thank you for your patience and understanding while we build.", according to a social media post by Appalachian Regional Healthcare System.
Photos: ARHS