Last Updated on July 30, 2013 4:14 pm
The new traffic signal on highway 105 in Boone is up and operational as of Tuesday July 30,2013.
Located at Poplar Grove Road and 105 the light will be placed in flash mode until Monday August 5, to allow time for motorist to become familiar that it is in place according to Chris Brown NCDOT Division 11 Traffic Engineer.
He also tells WataugaRoads.com that portable message boards will be installed to notify motorists that a new traffic signal is in operation.
In an earlier story posted on WataugaRoads.com Mike Pettyjohn, NCDOT Division 11 Engineer, said the new signal is in response to a request by Watauga County and Town of Boone for a signal in that vicinity. The request was made in 2012, and it was approved and funded earlier this year.
Pettyjohn added that it does not directly have anything to do with the new student housing complex on Poplar Grove South (known as Cottages of Boone), but is based on engineering information gathered and studied by NCDOT.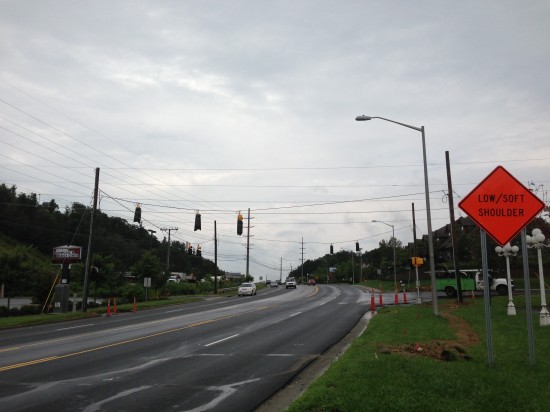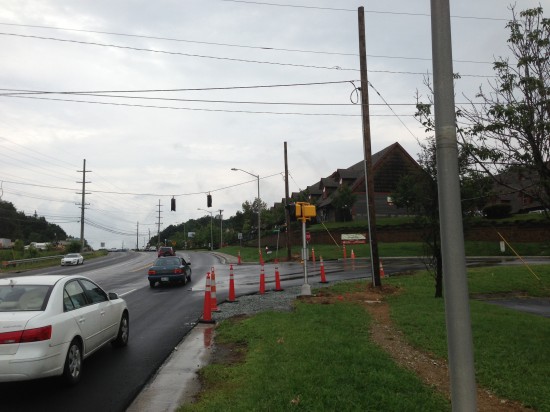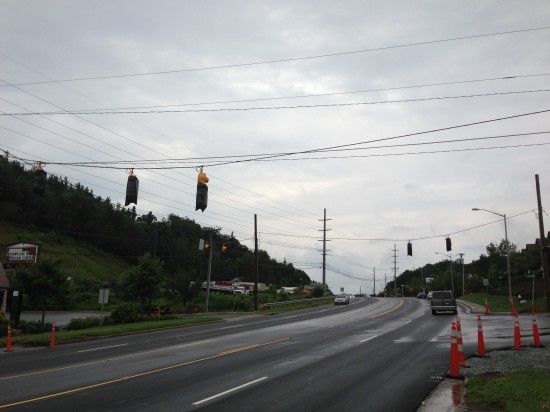 [codepeople-post-map]