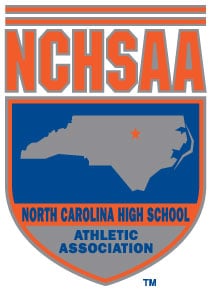 Last Updated on July 15, 2020 12:50 pm
The North Carolina High School Athletic Association (NCHSSA) has announced that the Fall sports season will be delayed until at least September 1, 2020.
In an announcement on Twitter, the NCHSSA Board of Directors approved the delay and also announced the first five days of the 2020-2021 school year will be designated as a "dead period" for ALL sports.
NCHSAA Phase One of the summer conditioning and workouts will continue until further notice.