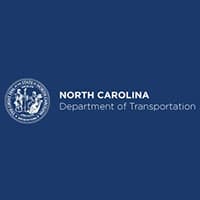 Last Updated on September 6, 2023 10:47 am
RALEIGH – The N.C. Department of Transportation wants more small, women- and minority-owned businesses to compete for state transportation contracts.
Starting Saturday and continuing later this month, NCDOT's Division of Highways and the agency's Office of Civil Rights will host outreach meetings in all 14 highway divisions to educate disadvantaged business enterprises, or DBEs, about how to do business with NCDOT.
All but one of the outreach events will be held on Sept. 9 and Sept. 23. The full schedule of events, including where and when they will be held, is on NCDOT's website. The event for the Asheville-based division will be 3-5 p.m. Sept. 19. 
"Our agency depends on contracts from many of our smaller firms statewide," said Secretary Eric Boyette. "We want to help support small businesses in North Carolina so they can help us build, maintain and grow our diverse transportation network."
Disadvantaged business enterprises are small, minority- and women-owned firms. The September workshops are the latest round of outreach meetings aimed at increasing the number of disadvantaged businesses available to contract with NCDOT. Since June 2021, more than 830 people, representing 716 firms participated in these outreach events.
"We hope that our small, disadvantaged business will take advantage of this important opportunity to learn about how they can compete for state transportation contracts," said Tunya Smith, director of the NCDOT's Office of Civil Rights. "Our goal is to train DBEs how to become qualified and certified so they can compete for state transportation contracts."
During the outreach events, NCDOT staff will be available to explain how to do business with the agency, how businesses become certified and prequalified so they can bid on state transportation contracts, as well as how contracts are awarded and upcoming contracting opportunities in the area.
The Office of Civil Rights will have consultants to discuss disaster recovery certification opportunities at Edenton-based highway division 1 and Greensboro-based division 7.
All of the outreach events will include discussions on the many types of contracts NCDOT has available. Those include construction, paving, mowing, litter pickup, landscaping, traffic control, and emergency response work such as removing snow and ice from roads.
"We need more small businesses to help us with all the work we have available," said Chris Peoples, NCDOT's chief engineer. "In just two hours, a firm can learn a lot about how to grow their business."
If you would like to attend or need more information about our DBE program, visit www.ncdot.gov/highwaysdbe.