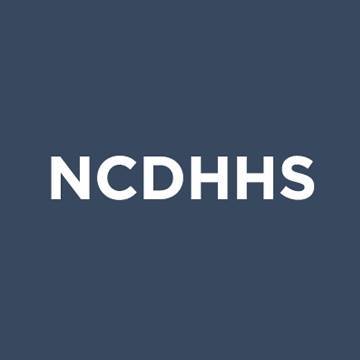 Last Updated on April 6, 2023 11:45 am
The North Carolina Department of Health and Human Services today announced changes to its COVID-19 dashboard and state-funded testing sites as the federal public health emergency comes to an end May 11, 2023, and COVID-19 becomes part of a routine part of public health and health care activities.
"While we continue to see illness and deaths from COVID-19, it is no longer the threat it once was thanks to testing, vaccines and treatment," said Susan Kansagra, M.D., Director, NCDHHS Division of Public Health. "As we evolve our response to the more routine nature of COVID-19 going forward, these indicators will help us monitor our health care capacity from respiratory illness including COVID-19 and adjust our response if needed."
NCDHHS continues to track data to monitor COVID-19 and will now incorporate COVID-19 data with other respiratory illness data. Those metrics will now be part of the North Carolina Respiratory Illness Summary Dashboard, which includes the following three graphs in addition to other more detailed information:
COVID-like illness, influenza-like illness and respiratory syncytial virus (RSV)-like illness and other respiratory illness visits to emergency departments;
New COVID-19 and influenza hospital admissions; and
Wastewater surveillance
COVID-19 vaccination data will move to a monthly update, as numbers are not changing as rapidly, and it will retire May 31. Vaccination data will continue to be available from the CDC after this time. Data on COVID-19 cases and deaths and proportions of variants will still be available through links from the Respiratory Illness Dashboard. Reports retiring this month include COVID-19 patients presumed to be recovered, hospitalizations and deaths by vaccination status, and COVID-19 outbreaks in congregate living settings. CDC COVID-19 community levels will be available on the CDC's COVID Data Tracker site.
In addition, NCDHHS will be ending its remaining community testing sites on March 31. Home test kits are now widely available, and they can also be found for free at community access points, through Project ACT and the federal program distributing at-home test kits via the United States Postal Service. North Carolina residents are encouraged to keep several tests on-hand. Check covid19.ncdhhs.gov/FindTests for updates.
Finally, as COVID-19 vaccines become part of routine care, and in anticipation of COVID-19 vaccines transitioning from state and federal distribution to the commercial market, NCDHHS is transitioning back to routine immunization reporting. As such, COVID-19 vaccine records will be available online until June 1. After that, people vaccinated in North Carolina will need to get vaccine records from their provider or pharmacy or local health department in the same way they access their vaccine records now for other immunizations.
Vaccines are still the best protection against serious illness and death from COVID-19, and data shows the new booster, which protects against recent variants, is effective. Vaccines are available for people six months and older. Find out more at myspot.nc.gov.