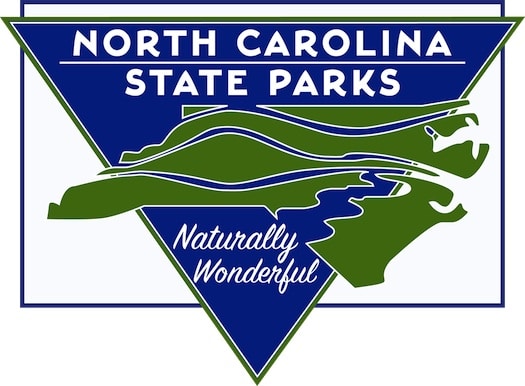 Last Updated on January 25, 2021 1:50 pm
RALEIGH, N.C. — The North Carolina state parks system now includes 250,000 acres of land and water, according to the Division of Parks and Recreation. Recent acquisitions, including 230 acres for Deep River State Trail and 300 acres for Salmon Creek State Natural Area, brought the system's acreage up to the new total.
In recent years, several land acquisitions were made possible by the authorization of new state trails and natural areas by Gov. Roy Cooper and the N.C. General Assembly, funding from the Parks and Recreation Trust Fund (PARTF), and strong partnerships with land and water conservation organizations and donors across the state.
"Through the hard work and vision of lawmakers, Parks and Recreation Trust Fund board members, State Parks staff, donors and non-profit conservation partners, a quarter-million acres of irreplaceable, diverse North Carolina natural areas are now protected and managed by North Carolina State Parks for conservation, recreation, and education," said Reid Wilson, secretary of the N.C. Department of Natural and Cultural Resources. "We will continue to acquire additional lands in the coming years in response to increased public demand for places of respite, recreation, and community that will endure for generations to come."
Hanging Rock State Park gained 900 acres in September 2019. The property, adjacent to the eastern portion of the park and slated for new camping, trail access and parking, was acquired with funding from PARTF and the N.C. Land and Water Fund.
More than 1,000 acres of a N.C. Natural Heritage Area was added to Morrow Mountain State Park in May 2019 as part of ALCOA Corporation's Federal Energy Regulatory Commission relicensing agreement. In October 2019, the Foothills Conservancy of N.C. secured the first acquisition for Bob's Creek State Natural Area with 2,200 acres in McDowell County along five miles of streams that drain to North and South Muddy creeks.
Along the Jacob Fork River, over 180 acres were purchased late last year for the Wilderness Gateway State Trail. Finally, a smaller acquisition of 29 acres for Deep River State Trail took the park system's total acreage to 250,000.
"We are honored by the confidence our residents and our state's outstanding land trusts have placed in us to manage these top examples of North Carolina's natural world," said Brian Strong, State Parks deputy director for planning and natural resources. "Whether acquiring lands to protect sensitive ecosystems for water quality and habitat protection, or offering campsites and trails to inspire new stewards of our public lands, none of it would be possible without outstanding support from our partners and our state leaders."
About North Carolina State Parks
North Carolina State Parks manages more than 250,000 acres of iconic landscape within North Carolina's state parks, state recreation areas and state natural areas. It administers the N.C Parks and Recreation Trust Fund, including its local grants program, as well as a state trails program, North Carolina Natural and Scenic Rivers and more, all with a mission dedicated to conservation, recreation and education. The state parks system welcomes more than 19.8 million visitors annually.

About the North Carolina Department of Natural and Cultural Resources
The N.C. Department of Natural and Cultural Resources (NCDNCR) is the state agency with a vision to be the leader in using the state's natural and cultural resources to build the social, cultural, educational and economic future of North Carolina. NCDNCR's mission is to improve the quality of life in our state by creating opportunities to experience excellence in the arts, history, libraries and nature in North Carolina by stimulating learning, inspiring creativity, preserving the state's history, conserving the state's natural heritage, encouraging recreation and cultural tourism, and promoting economic development.

NCDNCR includes 27 historic sites, seven history museums, two art museums, two science museums, three aquariums and Jennette's Pier, 39 state parks and recreation areas, the N.C. Zoo, the nation's first state-supported Symphony Orchestra, the State Library, the State Archives, the N.C. Arts Council, State Preservation Office and the Office of State Archaeology, along with the Division of Land and Water Stewardship. For more information, please call (919) 807-7300 or visit www.ncdcr.gov.