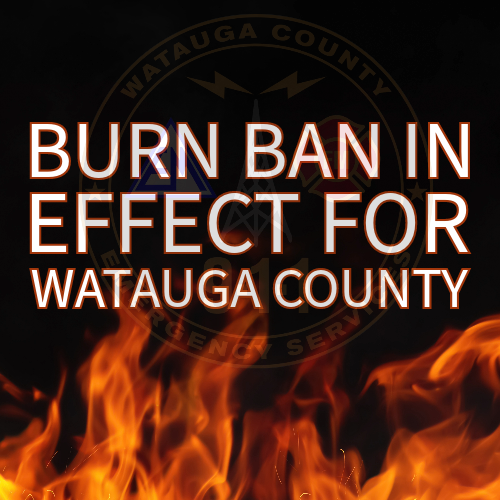 Last Updated on November 8, 2023 12:33 pm
The N.C. Forest Service, Watauga County Fire Marshal's Office, and the Town of Boone have issued a ban on all open burning and have canceled all burning permits.
The Forest Service ban is for Alexander, Alleghany, Ashe, Avery, Buncombe, Caldwell, Catawba, Haywood, Iredell, Lincoln, Madison, Mecklenburg, Mitchell, Watauga, Wilkes and Yancey counties effective 5 p.m., Wednesday, Nov. 8, until further notice.
In addition to the State Burn Ban, the Watauga County Fire Marshal's Office has issued a concurrent ban for all open burning within 100′ of a structure.
Any fires needed for cooking or heating must be within containers or appliances designed for the purpose (i.e a grill). Violation of this ban will result in a $100 fine per offense.
Open burning includes the burning of leaves, branches, or other plant material, even recreational camp fires.
The County and Town of Boone bans will stay in effect until the Forest Service removes their ban.