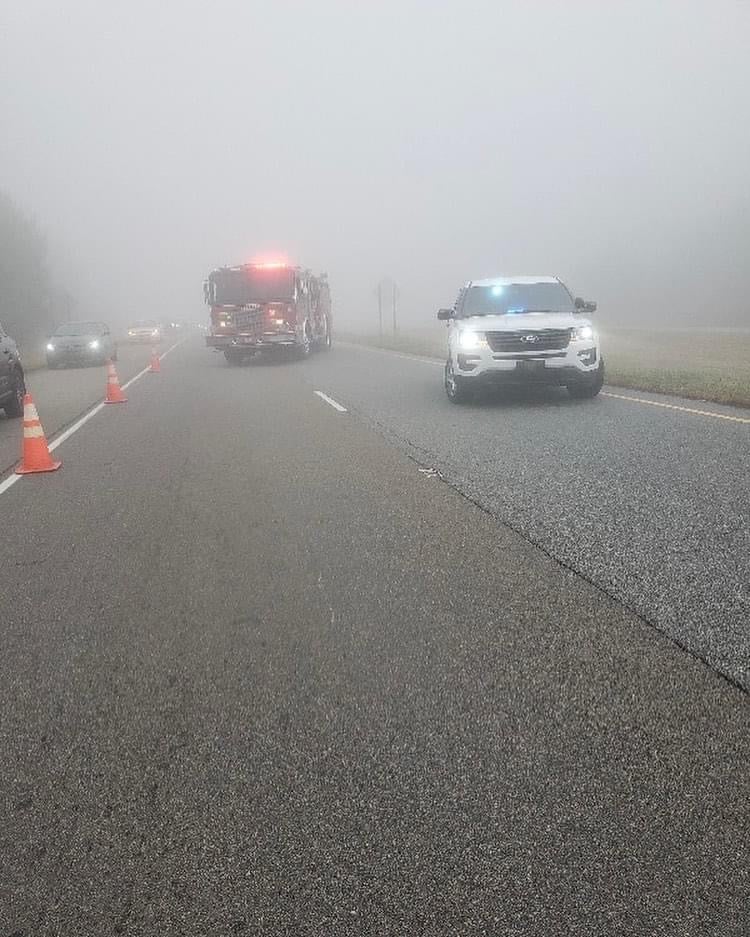 Last Updated on October 30, 2022 7:29 pm
Multiple accidents occurred on Highway 421 leaving Boone toward Deep Gap on Sunday.
The WataugaOnline.com social media outlets received the first report at 1:24 pm of a wreck in heavy fog. The next incoming report came in at 2:32 pm.
The 3rd wreck involved 6 vehicles at 3:41 pm. WataugaOnline.com can not verify if any injuries occurred.
Photo: Deep Gap Fire Department.