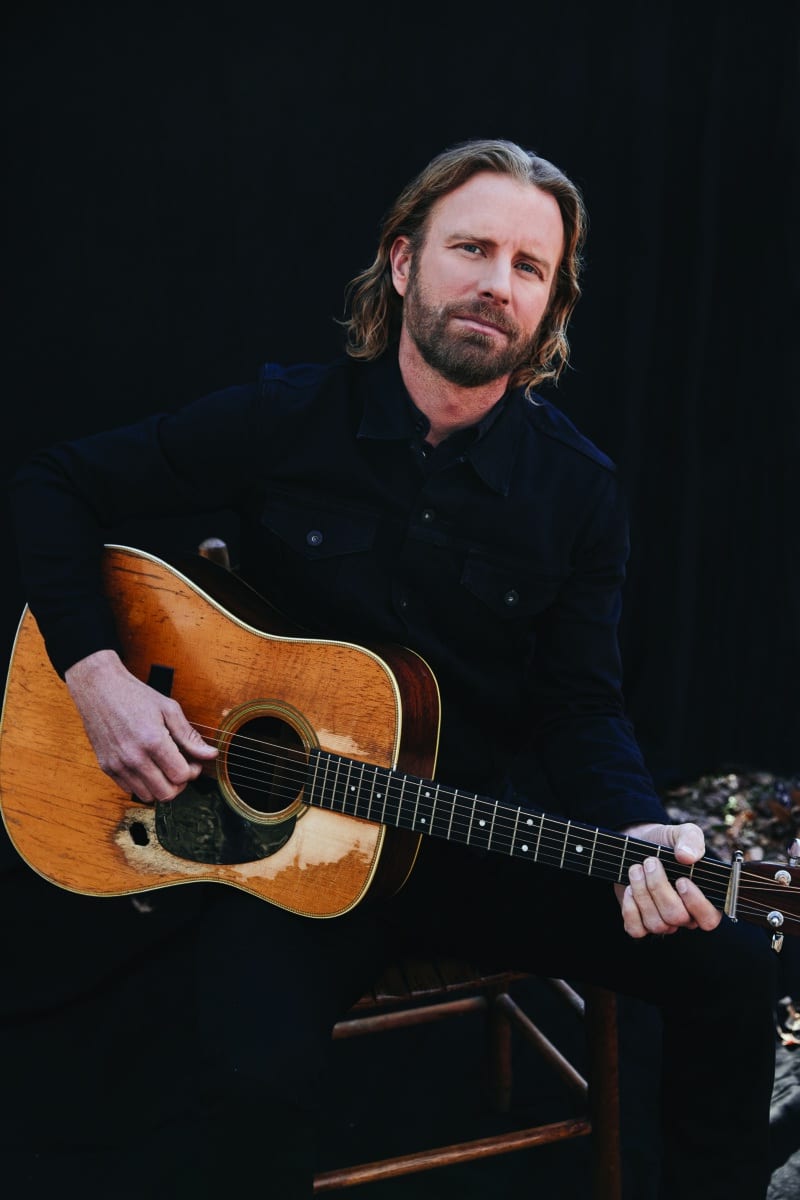 Last Updated on February 19, 2023 1:50 pm
NORTH WILKESBORO, N.C. (Feb. 19, 2023) – One of country music's best-known performers, Dierks Bentley, is set to thrill race fans at the NASCAR All-Star Race on May 21 at North Wilkesboro Speedway. The platinum-selling recording artist will perform on a festival-style stage at 2:30 p.m., adding even more excitement to one of the most hotly anticipated race weekends in recent memory.
Following the release of his 10th studio album GRAVEL & GOLD, available Feb. 24, Bentley will perform for North Wilkesboro's capacity crowd with a one-hour set including fan-favorite hits and new music like his current Top 10 and climbing single, "Gold."
A full All-Star Race weekend schedule will be revealed at a later date.
TICKETS:
A limited number of All-Star weekend (Friday/Saturday/Sunday) ticket packages including Sunday's Dierks Bentley All-Star pre-race concert will go on sale Tuesday, Feb. 21 at 12:00 p.m. ET. A limited number of single-day tickets for the May 19 All-Star Friday presented by Raymer Oil Company – featuring NASCAR Cup Series and Craftsman Truck Series practice sessions and concerts with Midland and Chase Rice – will go on sale Wednesday, Feb. 22, and a limited number of grandstand tickets will also be available for Saturday, May 20, which features the Tyson 250 NASCAR Craftsman Truck Series race in addition to NASCAR All-Star Open and All-Star Race qualifying.
MORE INFO:
Fans can obtain the latest news and information surrounding NASCAR All-Star Race week by following North Wilkesboro Speedway on Twitter, Instagram and Facebook or by visiting www.NorthWilkesboroSpeedway.com.
ABOUT Dierks Bentley:
There comes a time in any climb up one of Colorado's famous 14,000-foot peaks when, after a few hours of striving, you pause on a ledge, turn around, and marvel at the vista and the ground you've covered. That's where Dierks Bentley finds himself, 20 years into an exceptional career in 21st century Country music, with plans to release his 10th studio album GRAVEL & GOLD on Feb. 24. It's a diverse, 14-track album including his Top 10 and climbing single "Gold," about perspective and self-awareness at many levels from the personal to the professional. It's also a testament to the many strains of country music Bentley has mastered and cultivated in his career, from the arena shaker to the barroom weeper to the bluegrass fireballer. The years since have revealed a rare consistency that's fueled longevity – eight more albums that reached the top of the Country sales charts, resulting in 21 No. One songs, 8 billion streams, three CMA Awards, 14 GRAMMY® nominations and membership into the Grand Ole Opry. Trendy sounds have ebbed and flowed around him over these two decades, but fans have relied on Bentley for something more nourishing and individual. He also has created professional endeavors outside of the music with his Flag & Anthem lifestyle collection Desert Son, along with his "Dierks Bentley's Whiskey Row" franchise hosting four locations. For more information and a list of upcoming tour dates, visit www.Dierks.com.