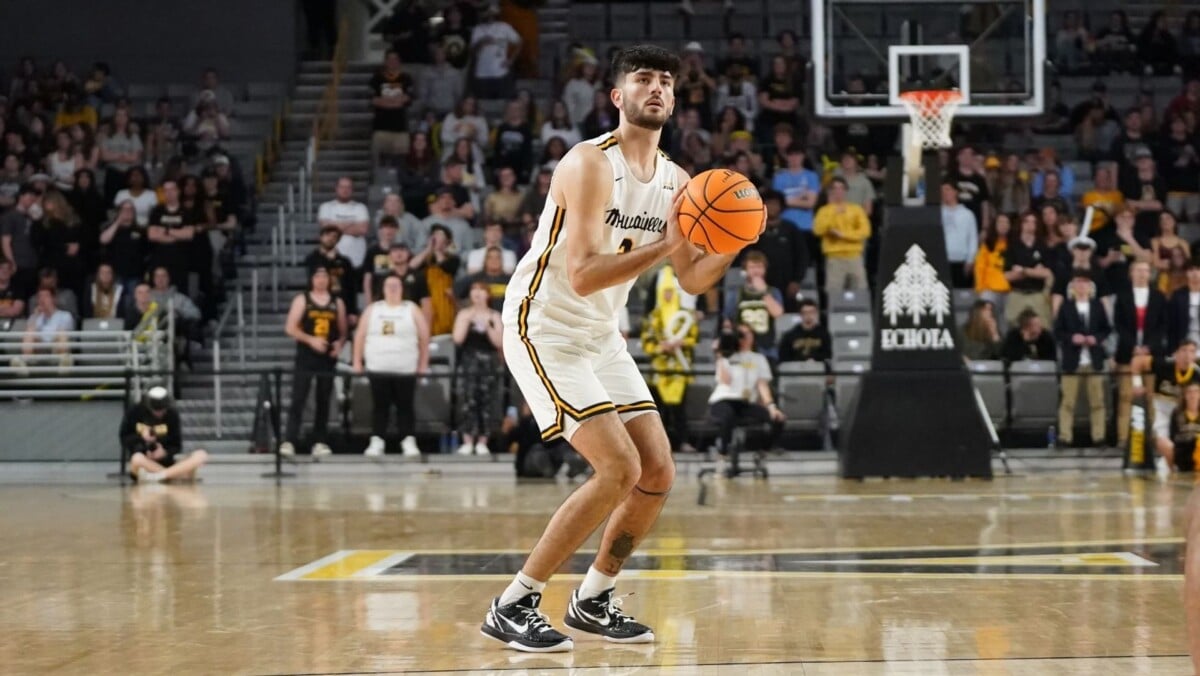 Last Updated on November 8, 2022 7:39 am
BOONE, N.C. – App State men's basketball scored the most points in school history during a dominant performance in which the squad defeated Warren Wilson, 142-74.
The Mountaineers showcased their depth in front of the Holmes crowd, with all 15 players earning minutes and no one going above 20. The Black & Gold had 79 bench points, 52 points in the paint, 45 fast-break points, and went 39-43 from the line (.907). Their 30 assists were the most that the team has achieved during Dustin Kerns' time as head coach.
Christopher Mantis led the scoring charge with a career-high 22 points, including four threes that sparked App State's momentum swing in the first half. The Mountaineers were up 25-17 six minutes into play before Mantis hit his first three. Over the next 10 minutes, App State outscored the Owls 41-12, including 16 from the sophomore forward.
Terence Harcum and Xavion Brown also posted career-highs in points, scoring 16 and 13, respectively. Harcum started the game and grabbed four assists and three rebounds. The sophomore also drew six fouls and tallied a team-leading 7-7 from the line. 
Brown was the headliner of the dunk show, earning 12 of his points off of dunks during a night that saw 26 slams by the home team.
During his freshman debut, Justin Abson grabbed eight points, five rebounds, and three blocks in 13 minutes of action.
In total, the newcomers accounted for 60 points, 30 rebounds and 12 assists. The team as a whole was feisty on defense, snagging 16 steals and 11 blocks.
The Mountaineers out-rebounded the Owls 57-39.
UP NEXT
App State will play its second home game this Thursday at 6:30 p.m. against N.C. Central. Next Tuesday, the squad will play its first road game at Louisville at 6 p.m.

Season tickets and single-game tickets are available here: http://goapp.st/MBBSEASONTIX