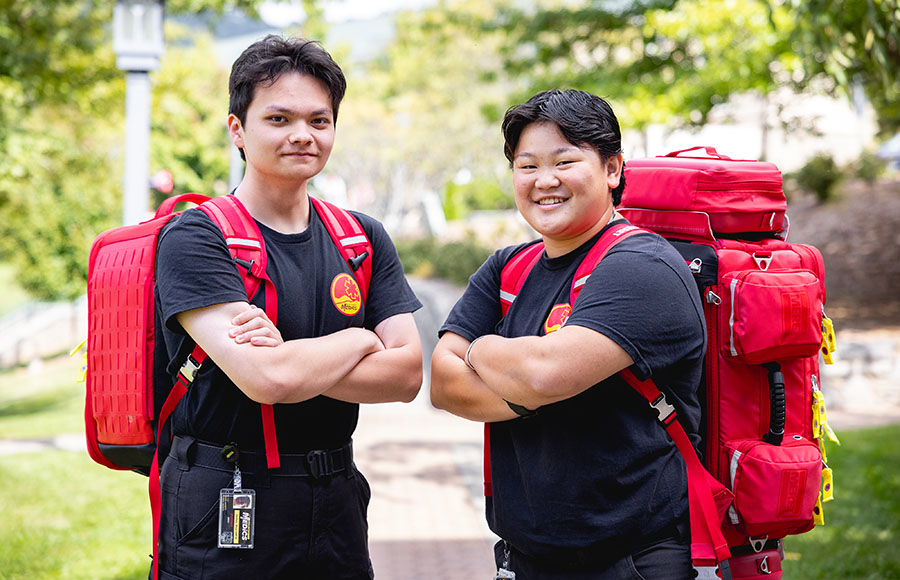 Last Updated on November 2, 2023 12:58 pm
BOONE, N.C. — This fall, 27 Appalachian State University students are gaining career experience in emergency medical services (EMS) and supporting campus events as part of a new program, Mountaineer Medics.
Through the program, undergraduate and graduate students with Emergency Medical Technician (EMT) credentials work part time to provide basic life support services to the App State Community, allowing these students to build professional experience in public safety and health care settings while reducing the demands placed on community resources during large events.
"Our new Mountaineer Medics are gaining practical experience in pre-hospital care, making our response times faster and our campus safer for students, employees and visitors," said Chancellor Sheri Everts.
Mountaineer Medics are managed by full-time staff members in App State's Environmental Health, Safety and Emergency Management (EHS&EM) office, led by Director Jason Marshburn. Students working in the program are credentialed EMTs within the Watauga County EMS system.
"This program empowers App State students to gain hands-on experience, building crucial skills for public safety careers, graduate-level degrees and, most importantly, saving lives," said Frank Sherman, App State's fire marshal and EMS coordinator, who leads the Mountaineer Medics program as assistant chief. "Our goal is to deliver high-value, compassionate medical care while fostering leadership and public service skills in our students."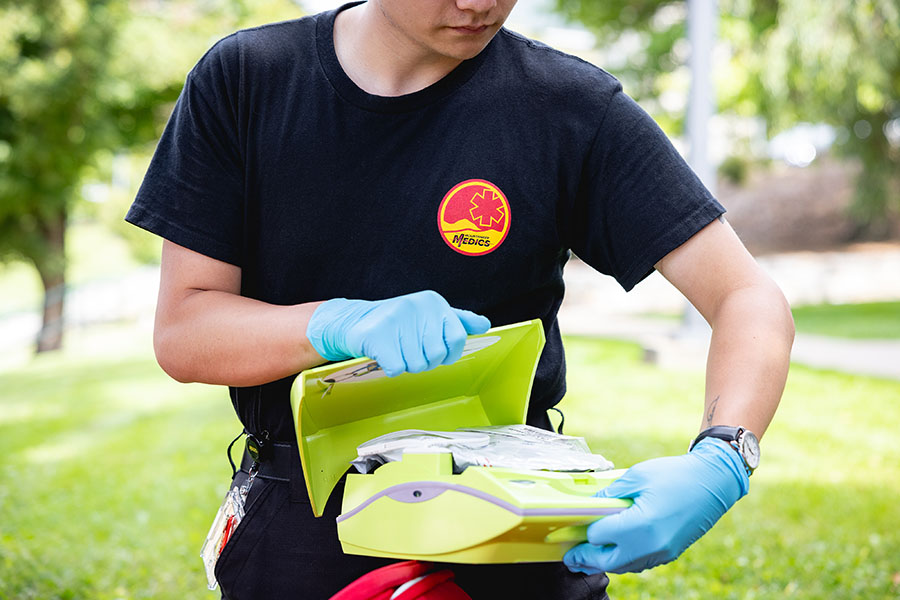 Mountaineer Medics provide emergency medical support on the Boone campus, including Cardiopulmonary Resuscitation and Automated External Defibrillator (CPR/AED) treatment, airway and ventilation support, stabilizing treatment for musculoskeletal injuries and other basic life support care in accordance with Watauga County's local protocols.
Mountaineer Medics are also equipped to quickly mobilize patients in serious condition for advanced life support and transport to local hospital facilities and work closely with advanced life support providers in the community — such as paramedics — who will continue to stage during large campus events, such as football games.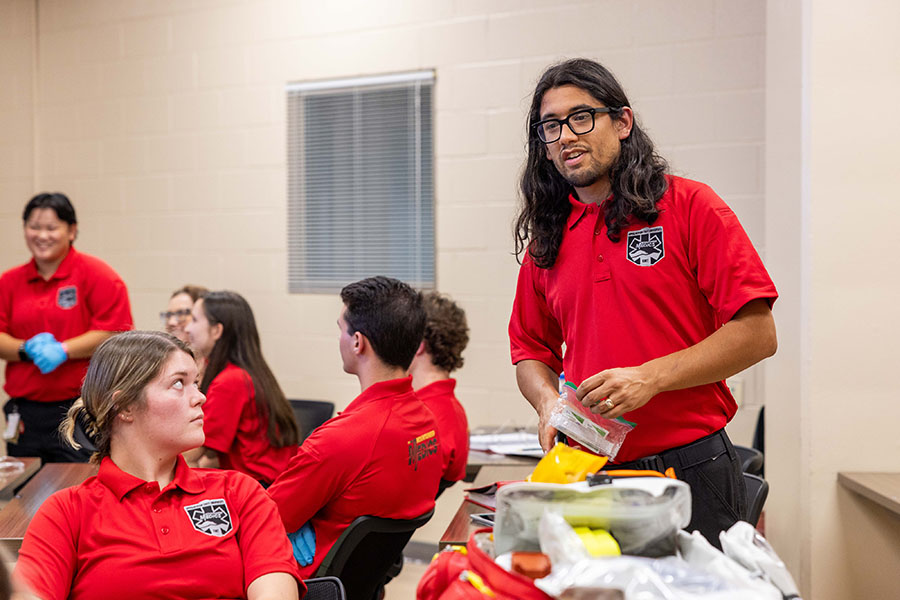 Students in the program have already delivered EMS care at App State's first three home football games and dozens of other campus events, serving a total of 110,495 stadium visitors. They've also supported 58 other campus events, assisting over 33,000 event spectators and caring for 168 patients since the program's inception on Aug. 21.
"The first month was a wonderful experience," said Sherman."The EMTs with our program have worked hard to provide high-quality EMS care for the App State Community during special events. We're also partnered with Watauga County Rescue Squad, Watauga County Emergency Services and Caldwell Community College and Technical Institute to provide our EMTs with regularly scheduled training sessions each month."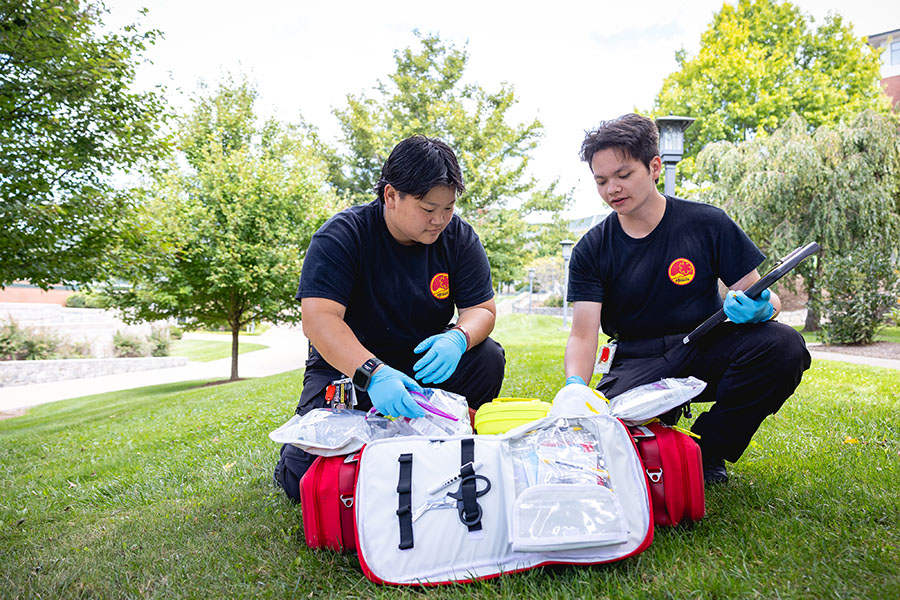 In addition to gaining experience and earning clinical hours on campus, Mountaineer Medics are paid for completing the continuing education hours required by the state to maintain their EMT credentials. The twice-a-month training includes information specific to Watauga County's local protocols and equipment and offers opportunities to interact with seasoned, local EMS professionals. It rotates between different on-campus locations and basic life support topics to enhance understanding of various campus venues and medical scenarios.
Mountaineer Medics can use EMT skills from the program to continue their education as paramedics, firefighters, dispatchers or forensic technicians, but their experience also creates a practical foundation for nursing and many other medical career paths, shared Marshburn. He added that EMS experience also complements studies in exercise science, recreation management and physical therapy, and may also provide a foundation for degrees in public service, such as public administration programs.
Meet 2 App State Mountaineer Medics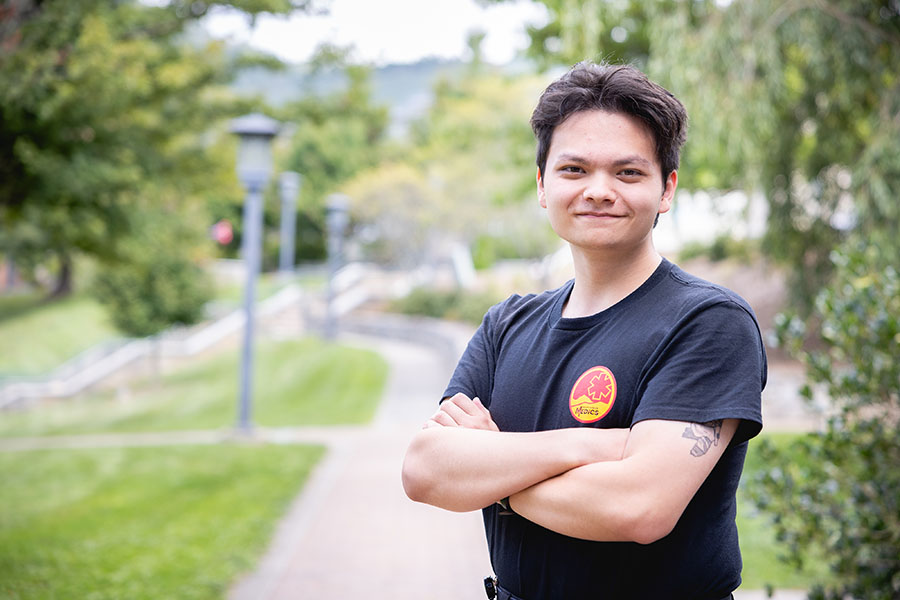 Zachary Wood, EMT
"Mountaineer Medics provides me with a space to build work experience in a real-world setting as a health care provider. It allows me to learn how EMTs operate and helps me prepare for working in health care after graduating. Even though the program is so new, it is already very organized, so I'm excited to see what the program will look like in a semester or two." — Zachary Wood, a senior chemistry-biochemistry major from Boone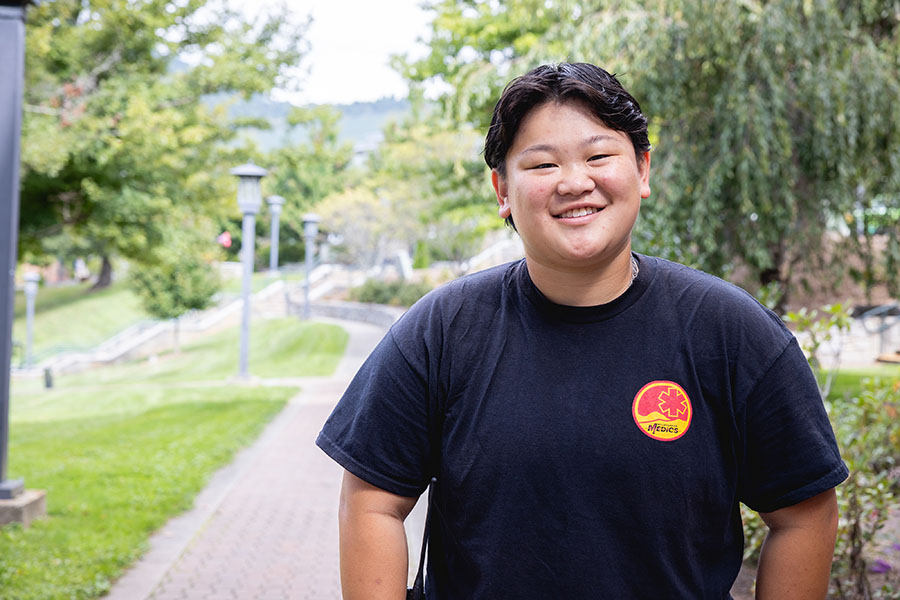 Emily Bjerregaard, EMT
"I see this program helping to build me into a leader, not only as a student but also in terms of my EMT skills and my career. After I graduate, I would like to go to physical therapy school and work specifically with first responders. By participating in this program, my ability to provide good patient care will continue to grow, while I enhance my leadership skills too." — Emily Bjerregaard, a sophomore exercise science major from Charlotte