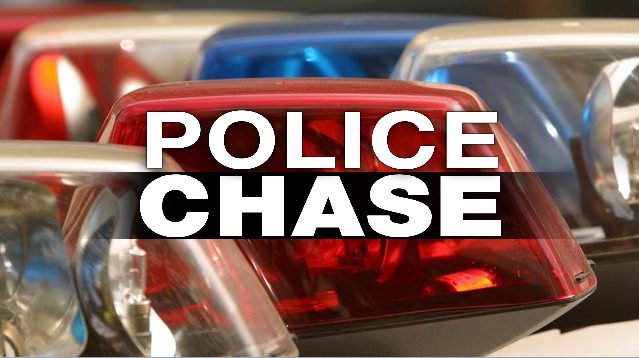 Last Updated on May 6, 2020 7:24 pm
A Sunday night police chase after a motorcycle ended in the arrest of the operator, but only after his mother got involved.
The situation started when a Boone Police officer began pursuing a black and red motorcycle on West King Street for careless and reckless driving. The motorcycle sped up refusing to stop, according to a Watauga County Sheriff's Office report.
The motorcycle then went up West King, then up Queen Street, down Green Street back to West King and then traveling west again out of town, the report also states.
A Watauga Deputy, positioned at Loven Ready Mix, began to pursue the motorcycle until it reached "ridiculous speeds" the report states. When the motorcycle turned onto the bypass towards Hwy 105 that pursuit was terminated due to the high speeds.
A short time later a Boone officer clocked the motorcycle coming through the red light at Wendy's up Hwy 105 Extension at 120 MPH, the report also states.
Boone officer(s) attempted to pursue the motorcycle again. It turned off the extension onto East King Street traveling towards Wilkes. A Deputy then turned on it and began to pursue it near Forest Hills Drive and East King Street, the report also notes.
The Deputy and a Boone Police unit continued pursing until reaching Three Forks Baptist Church where the pursuit was terminated due to the very excessive speeds of the motorcycle, the report goes on to say.
The reports goes on to say, the Boone officer stated the motorcycle had originally come off of Chestnut Drive before the initial pursuit started. Boone officers then recalled a similar incident last week, when Watauga Deputies were on day shift, when a motorcycle ran from a Park Service Ranger.
Boone Police went to the address, on Chestnut Drive, and spoke with the suspect's mother. She called the suspect and made him return home to speak with Boone officers, according to the report.
The suspect, 18-year-old Bryson Pearson, admitted to running and was arrested by Boone officers. He was charged with multiple misdemeanors by Boone Police and a Watauga Deputy secured warrants as well.
The reports also noted that Pearson did not meet all the elements for felony flee to elude and was charged with Misdemeanor Flee to Elude Arrest, Careless and Reckless Driving and Speeding 100 MPH in a 35 MPH zone.