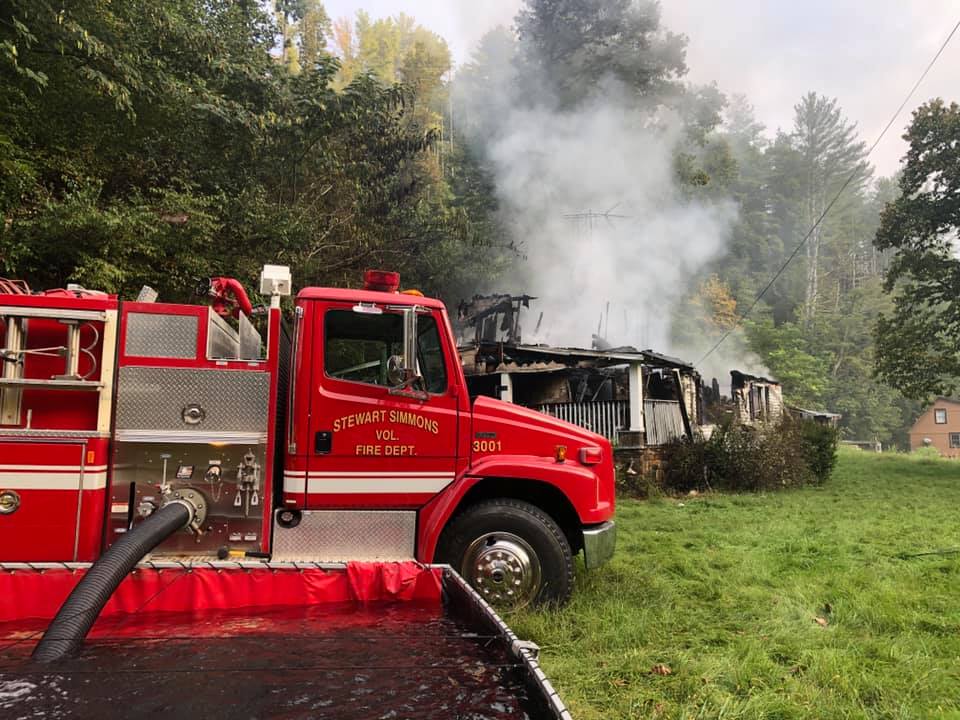 Last Updated on September 28, 2020 6:00 pm
A Monday morning fire in Triplett is still under investigation as of Monday afternoon.
The fire, at 215 Elk Lane, was dispatched out at 4:49 am, according to Watauga County Assistant Fire Marshal Jay Kerley. Kerley tells WataugaOnline.com that no one was home at the time. First arriving crews from Stewart Simmons reported heavy fire on the second story. The two story home is a total loss.
Kerley said the home was built in the 1930s or 1940s.
Stewart Simmons Fire, Deep Gap Fire, Boone Fire, Watauga Fire Marshal's office and Watauga Medics responded to the scene.
Photos courtesy of Deep Gap Fire Department.