Last Updated on March 26, 2022 2:40 pm
A Charlotte man was found uninjured on Sunday after getting lost on a local hiking trail Saturday.
Search crews from Blowing Rock Fire & Rescue, along with mutual-aid agencies, successfully located and evacuated Mr. Frank Sanady, 67 years-of-age, Charlotte, NC, from the China Creek Trail area at 5:10 pm Sunday, according to Shane Robbins, Public Information Officer for Boone Police.
Sanady entered the trail at approximately 12:00 noon on February 9, 2019, for a day hike, according to Robbins. Sanady did not return by early evening and Blowing Rock Emergency Services were notified and launched a search and recovery operation. Crews worked throughout the night attempting to locate Sanady and he was found at approximately 11:30 am today (Sunday), according to Robbins.
Sanady, was located by searchers, was uninjured but very fatigued. Rescuers faced several challenges in the rescue, including not being able to use helicopter extrication due to the weather and terrain.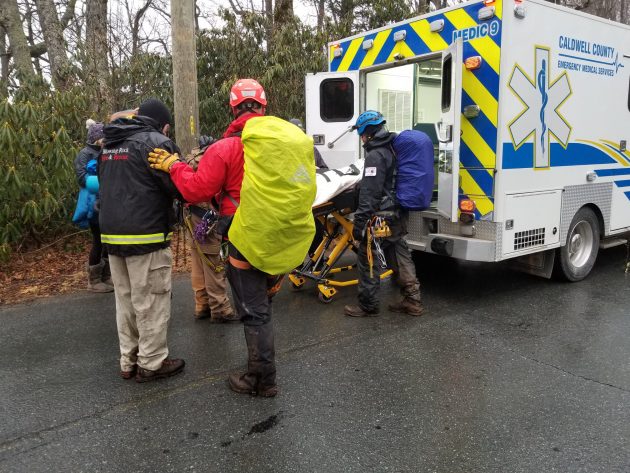 Agencies assisting in the search and recovery efforts were:
Blowing Rock Fire and Rescue
Blowing Rock Police
Boone Police
Watauga County Emergency Management
Caldwell County Emergency Management
Collettsville Fire Department
Linville Central Rescue
Granite Falls Fire Department
Blue Ridge Parkway Ranger
NC Park Service
NC Wildlife
NC Emergency Management
Jordan Nelson with Nelson Aerials