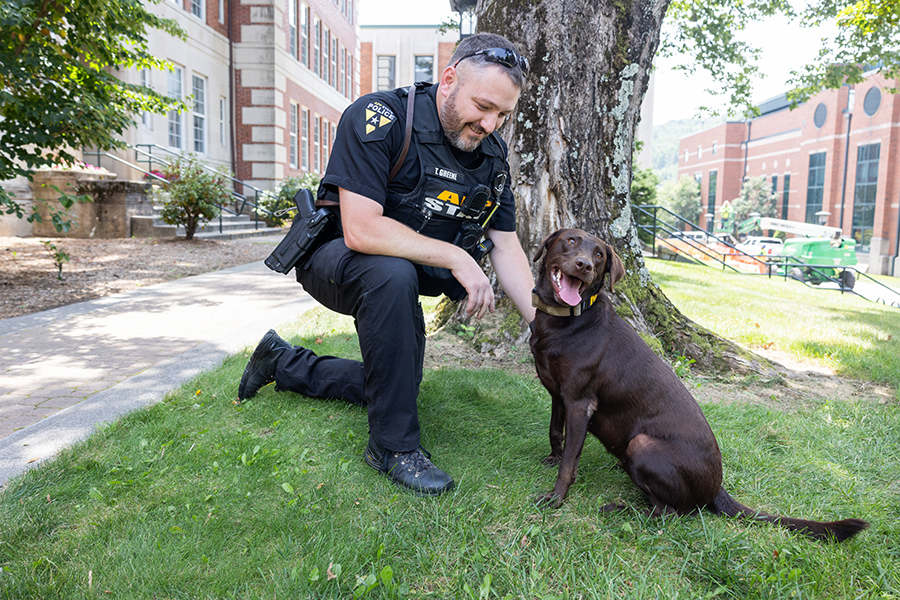 Last Updated on September 12, 2023 12:36 pm
BOONE, N.C. — Appalachian State University students, employees and visitors have come to know Lt. Kevin Wilson and Officer Yaya, a highly trained K-9 team specializing in explosives detection and tracking. Last year, a second K-9 team joined App State Police: Officer Tylor Greene and Officer Mitzi.
App State Director of Public Safety and Chief of Police Andy Stephenson shared that having a second K-9 has long been a part of his vision for the university's police department (APD).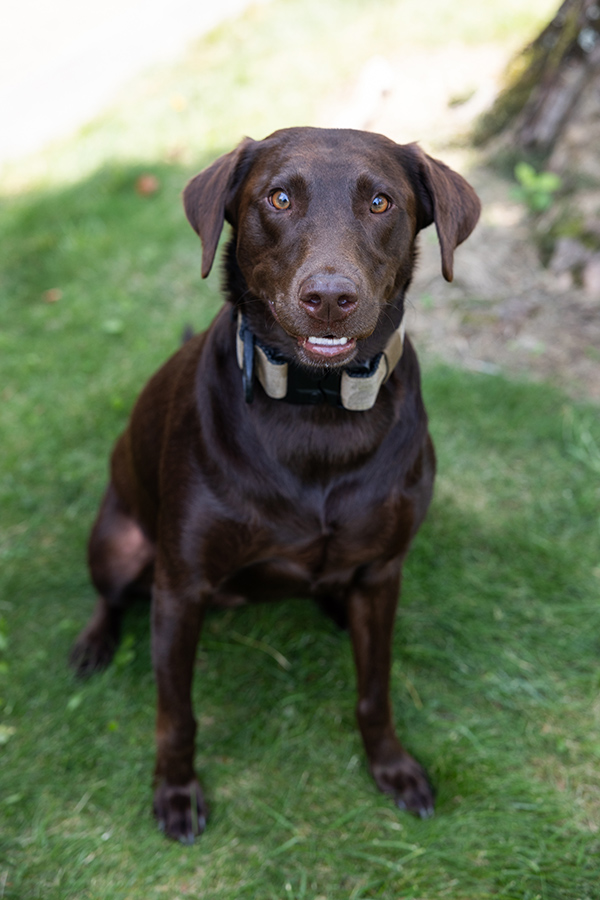 "We were interested in having two explosive detection K-9s for quite some time. We need a minimum of two teams to provide adequate services for our campus events that draw thousands of visitors," said Stephenson.
Stephenson shared that a generous donation from Mark Ricks, vice chair of App State's Board of Trustees, made this second K-9 team possible, and Mitzi came on board with APD in 2022.
"In addition to detecting explosives, weapons and ammunition, Yaya and Mitzi are both excellent trackers. Their skills can be used in many ways to increase safety and security in our greater community," explained Stephenson. "Their specialization in explosives detection and tracking is still uncommon in North Carolina, and our K-9 unit remains the only one in the region to offer these important public safety services."
He added, "Our K-9 handlers, Lieutenant Kevin Wilson and Officer Tylor Greene, do an exceptional job to ensure that Yaya and Mitzi are highly trained and conditioned."
App State Police K-9 teams are poised to help serve the surrounding community with pre-event safety sweeps or to help investigate serious crimes. Yaya and Mitzi have already been called upon to assist with functions and events for the Town of Boone, the Town of Blowing Rock and Watauga County Sheriff's Office.
"If Mitzi or Yaya are available to help with an event or to help investigate a crime, we are eager to assist," shared Greene.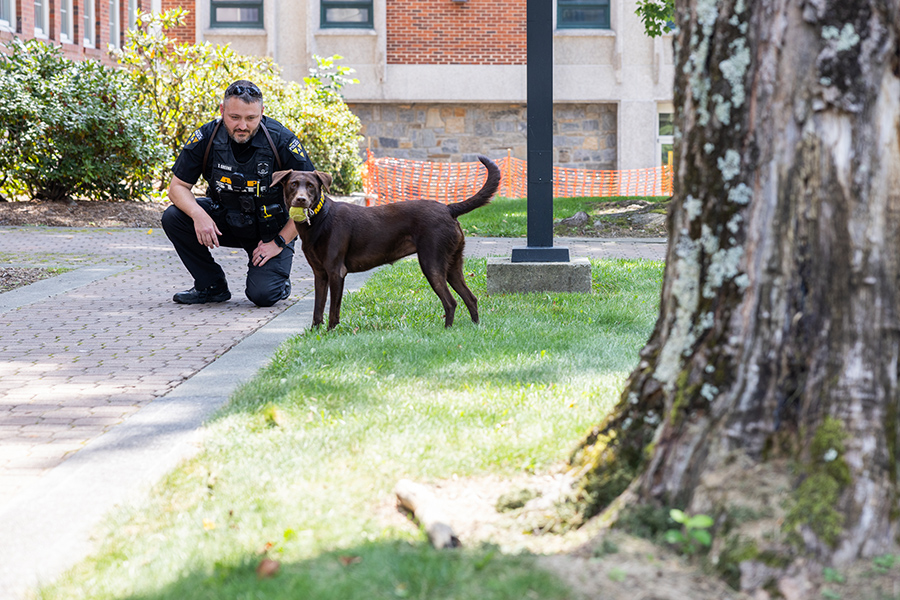 Developing skills as a team
Greene has always had an interest in becoming a K-9 handler, he said, and an opportunity to work and train with K-9s during his policing career inspired him to pursue the specialization. Greene, who was born and raised in Watauga County, started his policing career with the Boone Police Department in 2008, later joining APD in 2016.
"I just remember listening to how the officer and the K-9 worked together. I thought about the bond they shared and how much fun it would be to share that type of bond with a K-9 myself," said Greene.
Greene shared that a typical workday with Mitzi most often begins in the evenings.
"I normally work night shifts, so our day starts a little later than most, but Mitzi still makes some time during the day to just be a dog and play with my kids," he said. "When it is time to go to work, we both put on our uniforms; I put her work collar on her, and she knows it's time to head out in the patrol car and focus on the shift. We also try to get in at least one training session.
"We generally do some type of training every day, whether it is detection work, tracking or obedience," Greene continued. "I will often have another officer place test odors for us, so the exercise is unknown to Mitzi and me. We train with different odors and always mix them up so Mitzi keeps her skills sharp in locating different ones every training session."
Lt. Wilson, who supervises the APD K-9 unit, schedules regular training sessions for both K-9 teams, giving the officers frequent opportunities to train together.
"Being able to train the dogs together helps both teams develop their skills and work alongside each other seamlessly," Greene said.
When Mitzi and Yaya are off duty, they can often be found mingling with students and enjoying head scratches and pets on Sanford Mall. Like Yaya, Mitzi's training is also toy driven, and she shares in Yaya's love for tennis balls.
When asked about the possibility of the APD K-9 unit continuing to expand, Stephenson noted that a third team could be possible in the future as the App State campuses in Boone and Hickory continue to grow.