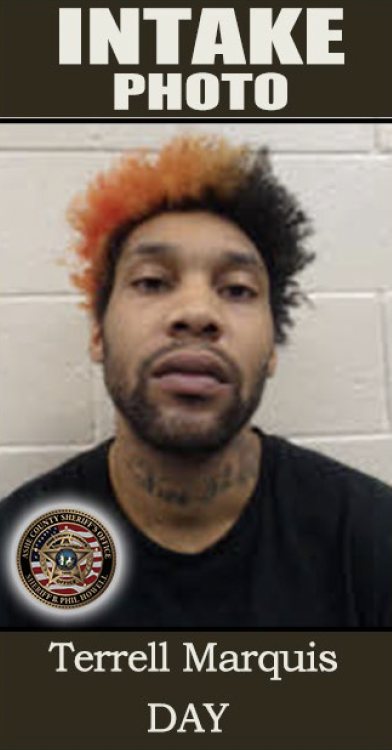 Last Updated on September 28, 2023 10:32 am
Lansing, N.C. – Sheriff B. Phil Howell announces the arrest of 26-year-old Terrell Marquis Day of Lansing for outstanding warrants from Georgia. 
On Monday, September 18th, 2023, Ashe County 911 Dispatched received a medical call concerning a male who needed medics. Once medics arrived on the scene, 911 Dispatch discovered the patient had outstanding warrants from Georgia. Detective Hicks and Deputy Call arrived after the medical unit cleared. Day was taken into custody and transported to the Ashe County Detention Center.
Terrell Marquis Day, 26-year-old of Lansing warrants out of Newton County, Georgia, included:
• Failure to Appear on 2 counts of Terroristic Threats
• 3 counts of Posses Firearm by Felon During Comm. Of Crime.
Day was booked under a $200,000 secured bond for the following charge:
• Extradition/Fugitive Other State