Last Updated on June 14, 2015 5:56 pm
May 2015 tied for the 11th warmest for average temperature for Boone, while the average high tied for the 6th warmest, and the average low tied for 16th coldest. * Data since 1980*
Total rainfall measured 2.42 inches in Boone and became the 3rd driest since 1980.
The month was pretty quiet in terms of weather headlines.  A series of storms on Monday May 11 brought rain, hail and high winds.  The National Weather Service issued both a Flash Flood Warning and Flash Flood Advisory for Watauga County. Dry conditions became the story line for most of the month. There were no temperature records set for the month.
Graphic: Southeast Climate Center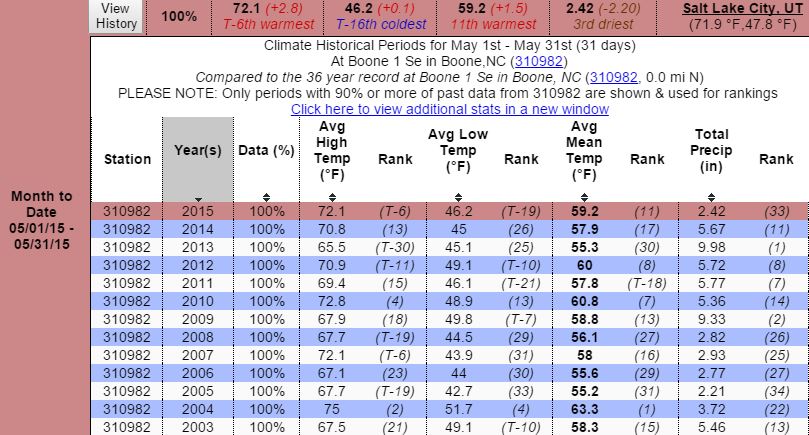 From the Watauga Medical Center reporting station (not used for official temperature records):
High: 79.34 on Friday May 8
Low: 35.42 Sunday May 3
Peak Wind Gust: 38 mph on Thursday May 21 at 6:15pm
Highest Rainfall Amount: .56 on Friday May 29
Other items of note:
Greatest one day temperature swing: Sunday May 3 from 35.42 to 70.88 (difference of 35.46 degrees).
Largest temperature swing in a week: Sunday May 3 from a low of 35.42 to 79.34 on Friday May 8 (difference 43.92 degrees).
Number of days with highs in the 50s – 1 , 60s – 4 , 70s – 26
*In keeping track of weather records (temperatures, rainfall, snowfall, wind) it's important to note that the records for Boone relies on three different sources. Boone COOP station 310977 from 1929-1980, Boone 1Se 310982 from June 1980-present and Watauga Medical Center reporting station KTNB.*
Precipitation graphics: National Weather Service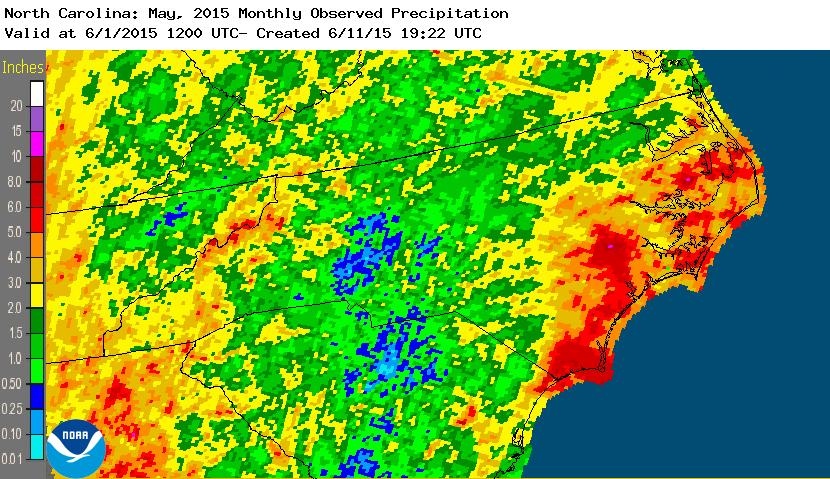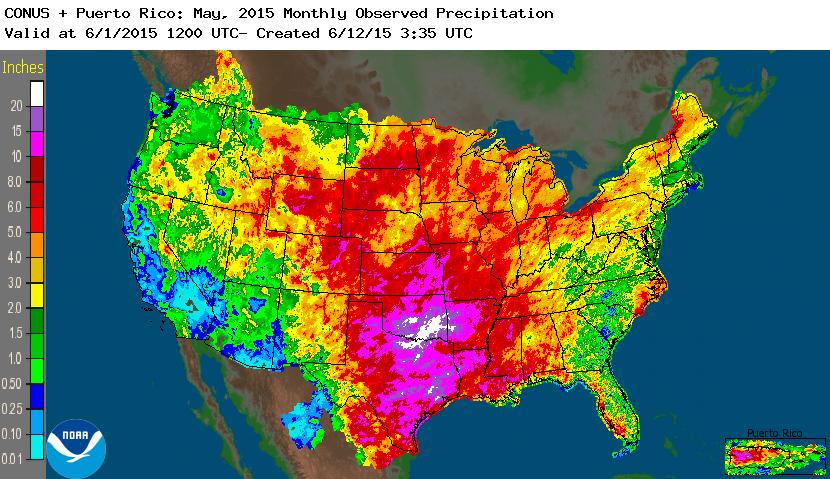 Graphics: Iowa State University of Science and Technology