Last Updated on October 2, 2022 5:56 pm
May 2014 did not experience the colder temperatures and flooding issues that were the stories for May 2013, in fact at least two tempertaure records were tied but 2014 overall is still cold.
Before diving into the weather data it is also of note that during May the High Country experienced yet another earthquake.
On May 6 the record high of 80 degrees was tied for that date. At 2:55pm the reporting station at Watauga Medical Center hit 80 and the Boone 1se reporting station also hit the mark that afternoon.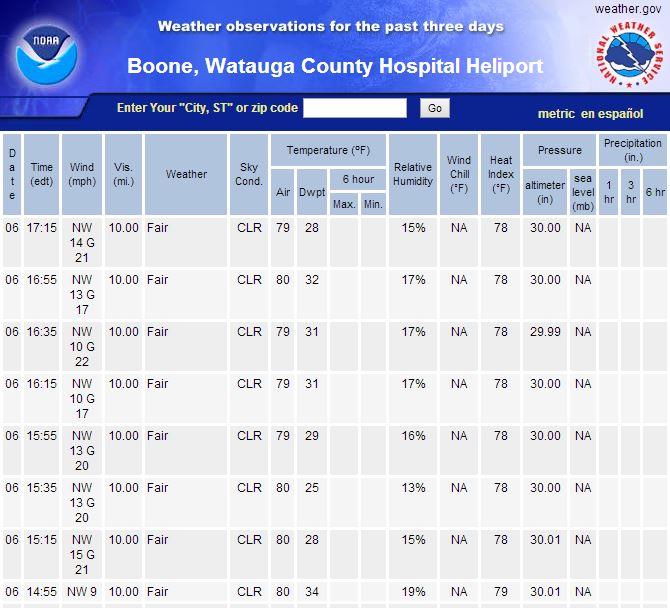 On May 8 the mark for the third and fourth hottest tied after reaching 80 degrees again.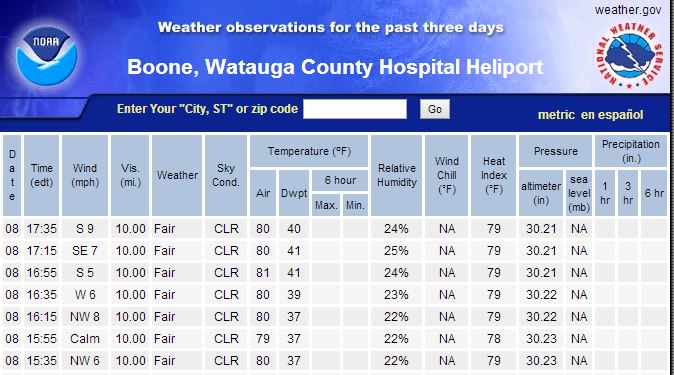 Since 1980 May 2014 was the 10th warmest for maximum temp, 10th coldest for minimum temps, tied for 15th warmest for average temps and 11th wettest with 5.63 inches of rain. Graphics: Southeast Climate Center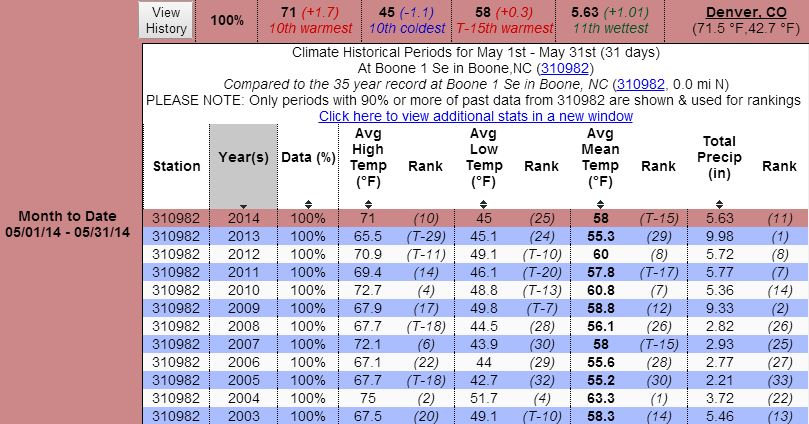 For the year through May 31 the minimum temp (28.5) and average temp (40.4) are still in 1st place for both categories since 1980.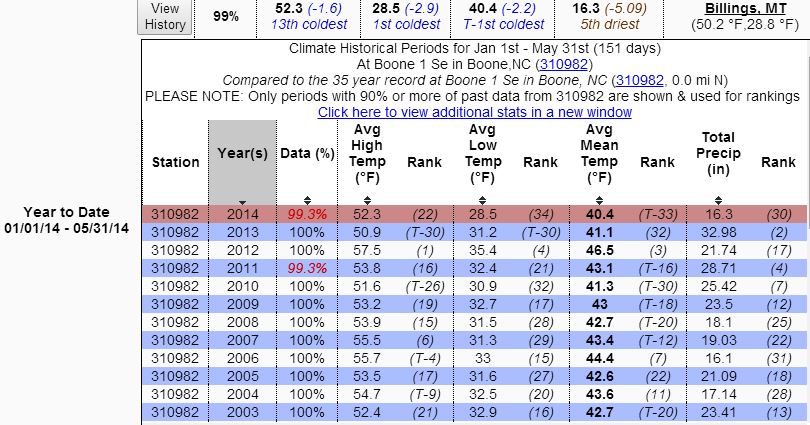 For the month from the Watauga Medical Center reporting station:
Highest temperature – 82.4 Tuesday May 13
Lowest temperature – 32.9 Saturday May 17
Peak Wind Gusts – 54mph at 6:55am Thursday May 22
Highest Rain Amounts – 3.07 Thursday May 15
Other items of note:
Greatest one day temperature swing – Thursday May 8 from 46.76 to 81.32 (difference of 34.56).
Number of days with highs in the 50s – 2, 60s – 7, 70s – 18, 80s – 4
To compare May 2014 to May 2013 see the May 2013 recap here
May 2014 Rainfall Graphics: NOAA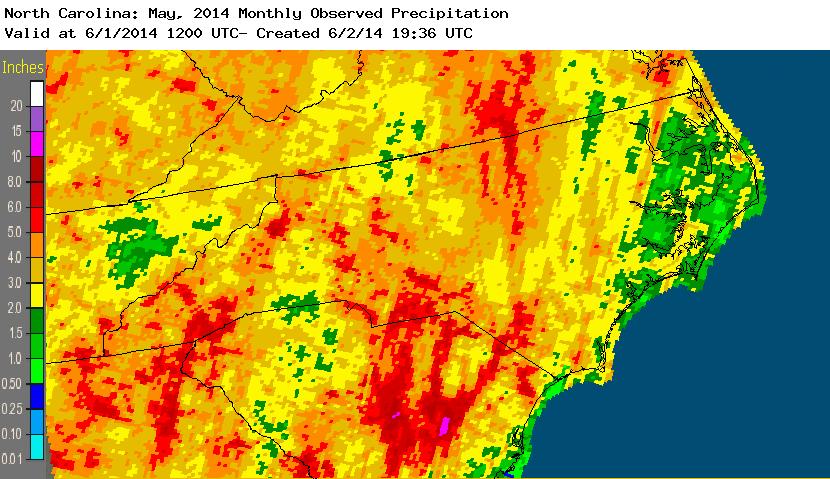 2014 Year To Date through June 2, 2014
*In keeping track of weather records (temperatures, rainfall, snowfall, wind) it's important to note that the records for Boone relies on three different sources. Boone COOP station 310977 from 1929-1980, Boone 1Se 310982 from June 1980-present and Watauga Medical Center reporting station KTNB.*