Last Updated on April 14, 2016 6:16 pm
March 2016 will be remembered as warm and dry.
With an average temperature of 46.3 for Boone it became the 2nd warmest March between 1980-2016. The warmest March belongs to 1945 at 50.48 overall, and 2012 for the modern era at 48.4.
The average minimum temperature of 34.3 degrees is the 8th warmest March since 1980.
Precipitation wise it was the 6th driest since 1980 with only 1.88 inches recorded.
For the month from the Watauga Medical Center reporting station:
Highest temperature: 71.78 Tuesday March 15
Lowest temperature: 23 Thursday March 3
Peak Wind Gusts: 48 mph Wednesday March 2 4:55am
Other items of note:
Greatest one day temperature swing – Wednesday March 23 from 30.92 to 69.44 difference of 38.52 degrees
Number of days with highs in the 30s – 2 , 40s – 4 , 50s – 6, 60s – 16, 70s – 3
*In keeping track of weather records (temperatures, rainfall, snowfall, wind) it's important to note that the records for Boone relies on three different sources. Boone COOP station 310977 from 1929-1980, Boone 1Se 310982 from June 1980-present and Watauga Medical Center reporting station KTNB*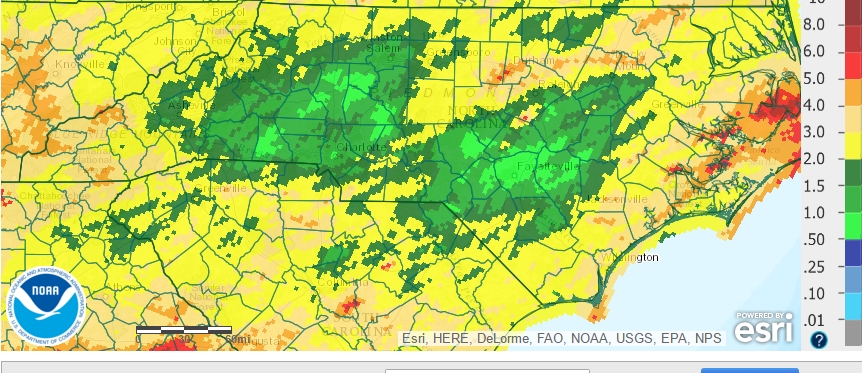 Snow Depth Images from National Weather Service:
[slideshow_deploy id='307614']