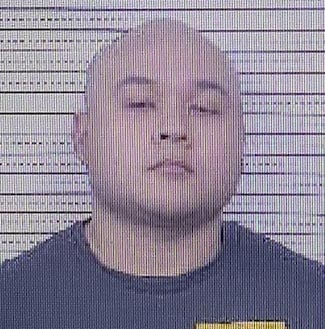 Last Updated on June 30, 2022 2:20 pm
Boone, NC – On Thursday morning, June 30th at 2:11 a.m., Boone Police Officers were dispatched to Boone Saloon, located at 489 W. King St., regarding a possible impaired driver and a disturbance at the business after the patron was asked to leave at closing. The suspect left prior to arrival of officers; however, according to witnesses, fired one round from what was later to be determined as a 9 mm handgun, before fleeing the scene. A vehicle description, along with registration information was broadcast to surrounding law enforcement agencies.
A short time later, Watauga County Deputies spotted the vehicle near the Caldwell/Watauga line traveling south. Upon seeing law enforcement, the vehicle rapidly sped up and crossed into Caldwell County before Watauga Deputies could initiate a traffic stop. Around 4:00 a.m., the vehicle was stopped in Caldwell County by Caldwell Deputies, and the driver/suspect was identified. Arrest warrants that were issued in Watauga County were served by Caldwell Deputies. Sumetha Sitthiphanh, 22 years of age, Morganton, NC was arrested and placed in the Caldwell County Detention Center under a $5,000 secured bond. He has an August 8th court date and is charged with Discharging a firearm in the city / local ordinance and Going Armed to the Terror of the People.
The Boone Police would like to thank the Watauga County Sheriff's Office and the Caldwell County Sheriff's Office for all of their assistance in the matter.