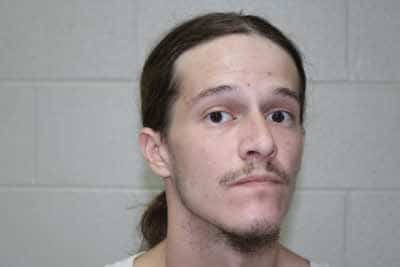 Last Updated on August 27, 2021 6:25 pm
An area man has been charged with breaking & entering and felony larceny charges by both the Watauga County Sheriff's Office and Boone Police.
On August 13, 2021 at 6:29 PM, Deputies responded to 1115 Deck Hill Road to a breaking and entering and larceny, according to a report from the Sheriff's Office. The victim had all his possessions locked in a basement area and numerous items were reported stolen.
Watauga County Detective Watson conducted an investigated and developed a suspect; Jake Eldreth from whom he was able to recover several of the stolen items, the report also states. Eldreth was given the opportunity to assist in recovering additional stolen items he had already sold.
On August 26, 2021 the Boone Police Department responded to breaking and entering and larceny at 225 Birch Street in Boone. Detective O'Neal with the Boone Police Department was assigned the case and was able to obtain video footage of the suspect, according to the report.
The Boone Police Department and the Watauga County Sheriff's Office were able to identify the common suspect as Jake Eldreth from the original break-in at the Deck Hill address.
Detectives from both agencies obtained a search warrant for Eldreth's residence, at 2228 North Pine Run Road, and were able to recover numerous stolen items related to both investigations.
Eldreth was arrested and charged by both the Boone Police Department and the Watauga County Sheriff's Office, for Felony Breaking and Entering x2 and Felony Larceny x2.
He was taken before the magistrate and received a $25,000 secured bond.