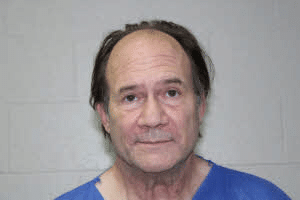 Last Updated on March 23, 2023 12:56 pm
A Beaver Dam man was arrested and charged with arson after reporting his residence was on fire.
According to Sheriff Len Hagman, on Tuesday, March 7, 2023, a 911 phone call was placed by Pearson Bennet of 3026 Mountain Dale Rd. Bennet called to report his residence was on fire and his vehicle was missing. Investigators with the Watauga County Sheriff's Office and Watauga County Fire Marshal's Office investigated for the cause and origin of the fire.
It was determined incendiary in nature and a warrant for his arrest was secured for Second Degree Arson, according to Sheriff Hagman. Bennett was arrested on March 22,2023 and taken to the Watauga County Magistrate's Office where he received a $50,000 secured bond.