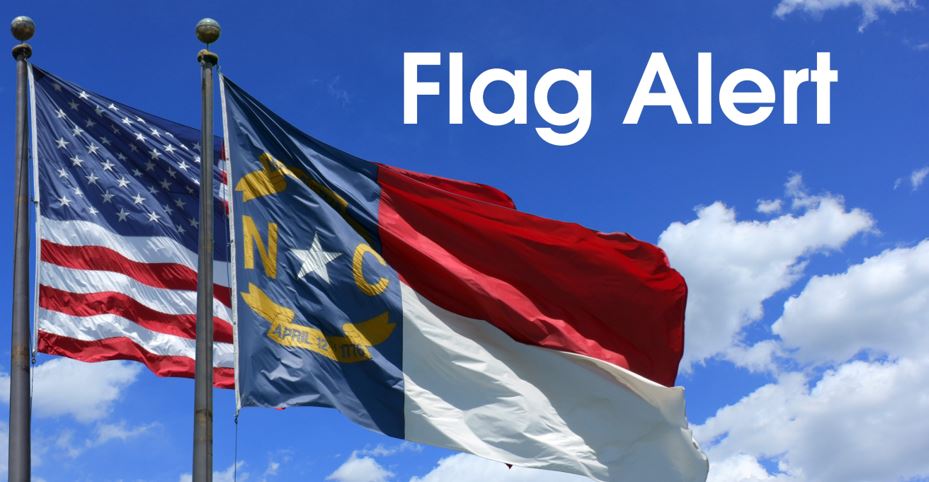 Last Updated on September 29, 2023 6:47 pm
Governor Roy Cooper ordered all U.S. and North Carolina flags at state facilities to half-staff beginning immediately until interment for U.S. Senator Dianne Feinstein who passed away on Thursday, September 28. Representing the state of California since 1992, Feinstein broke many barriers during her political career.

She was the first female president of the San Francisco Board of Supervisors in 1978 and the city's first female mayor. She was also one of the first female senators to serve the state of California and the first woman to head the Senate Intelligence Committee and to serve as the Judiciary Committee's top Democrat.
Flags are to remain at half-staff until her interment, which will be announced at a later date.
Statement from Governor Cooper

"Senator Feinstein was a trailblazer who fought gun violence and pushed for greater oversight during her historic decades in office. Her leadership brought people together to make meaningful progress on issues that stretched far beyond the California border and our prayers are with her friends and family during this difficult time."
Join us  
Individuals, businesses, schools, municipalities, counties and other government subdivisions are also encouraged to fly flags at half-staff for the duration of time indicated.
---
Background
North Carolina flag announcements are issued in accordance to regulations outlined in the U.S. Flag Code.
Click for the NC State Government Flag Guide.