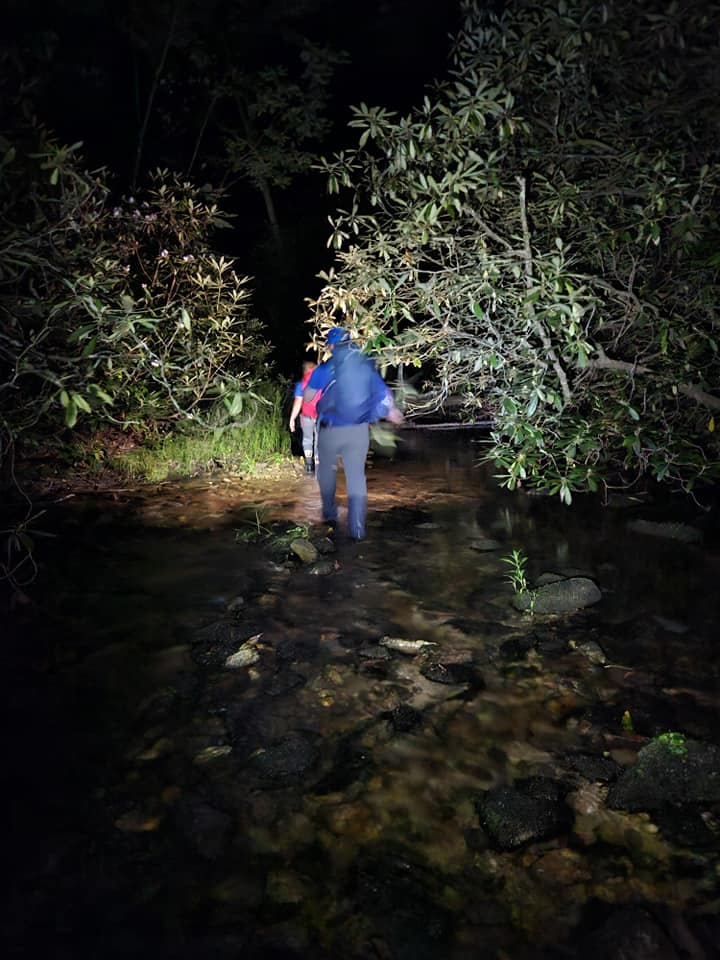 Last Updated on July 3, 2023 10:49 am
Emergency crews from Linville Central Rescue (LCR) and Avery County Fire Marshal/Emergency Management were dispatched to a report of three hikers, with three dogs, who were off-trail and lost late Saturday afternoon.
The hikers were able to get a call through to 911, allowing crews to get their location, according to LCR. Miles away from any trail in a mountain valley, full of thick rhododendron, crews waded the creek in the valley for well over a mile through rugged terrain and made contact with the hikers, according to LCR.
After assessing their physical condition, crews assisted them back along the same stream to their waiting families.
Due to the terrain, assistance was requested from Watauga County Rescue Squad and Fork Mountain Fire & Rescue to have a team on standby in case of injury.
Photos: Linville Central Rescue