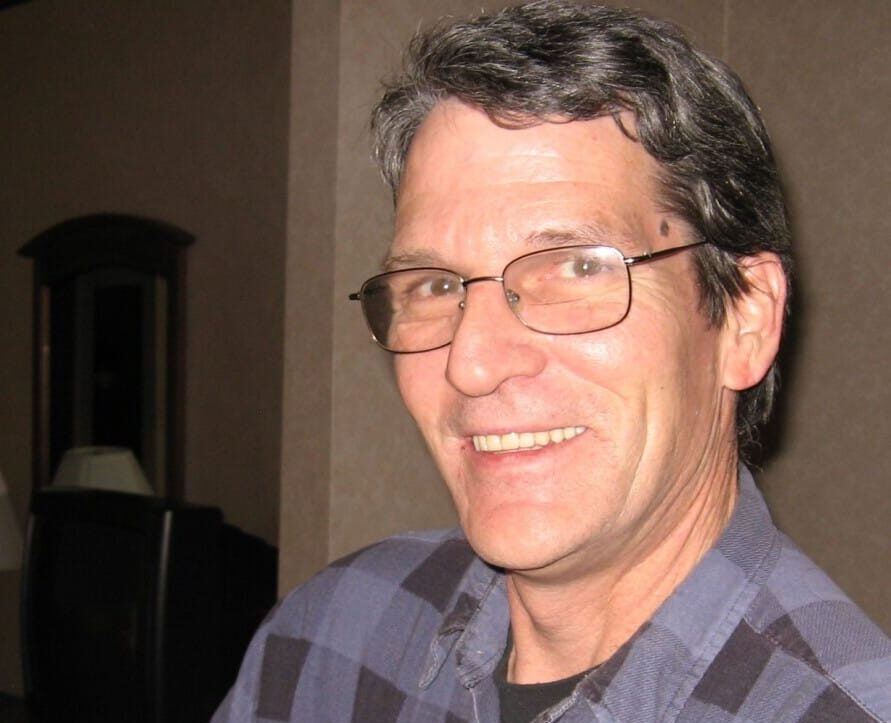 Last Updated on October 31, 2022 2:24 pm
A man whose voice and long-time commitment to the airwaves of local radio here in the High Country has passed away.
Andy Lane, known on-air as Andy Glass, passed away unexpectedly Thursday, October 20th at the age of 65. Glass worked for many years at the group of radio stations based in Boone, and also stations based in Mountain City, Tennessee.
Glass also worked for a time with Appalachian State Athletics on home football and basketball game days, and assisted with pregame radio broadcasts on the Appalachian Sports Network (ASN).
David Jackson, the former Voice of the Mountaineers with ASN and current President/CEO of the Boone Area Chamber of Commerce, shared his thoughts with WataugaOnline.com. "In the radio profession, Andy was a true pro. In a business where ego and bombastic personalities often reign supreme, Andy was 180-degrees removed from that style. He cared about the product and had great pride in the stations and their ability to connect to people. Andy always prioritized delivering information that people needed to hear. He enjoyed being the one that brought that information to them, and he never worried about getting the credit…it was always about the broadcast and the ability to connect to listeners."
Jackson also added, "Andy would often board-op App State Baseball games, and he and I would occasionally banter back and forth during the broadcasts. For instance, if he had to break away for news during a game, which happened a lot during our afternoon broadcasts, I would listen and then try to reference something he said during next inning. Some of those games were long and scores were sometimes unkind to the home team. I always appreciated that Andy was willing to play the game within the game!"
Kenneth Reece, the Founder/Owner/Operator of WataugaOnline.com, was a frequent co-worker with Glass at the Boone radio stations. "I am deeply saddened to learn of the passing of Andy. He was always totally dedicated and went above and beyond to get the job done no matter the obstacle. For everything listeners hear on the air, there is so much happening behind the scenes to both maintain a constant smooth signal and the everyday task that must be done. Andy was always on top of what needed to be done."
"Our area is very prone to winter storms that frequently knock radio stations off the air due to high winds or heavy accumulating snow or ice or a combination of all three. During all those years working with Andy when those events occurred you could always count on him being right in the thick of it, troubleshooting the problem no matter the time of day or night." Reece recalled.
Jackson also noted Glass's commitment to troubleshooting any issue. "Andy was a master at the work that usually went unrecognized. Not all people are comfortable with that arrangement, but Andy seemed to thrive in that environment. While he had a public side of his career, there was so much more behind the scenes that Andy was responsible for – and he took great pride in making sure the operation was maintained. He was always on the other end of the phone when it came time to troubleshoot, and he was always a calm voice of reason during the times when things got chaotic. If you had an idea, Andy would help figure out a way to get it done….no matter what had to be done."
A memorial for Andy "Glass" Lane will be held at a later time. A GoFundMe page has been set up to assist the family with expenses. That page can be found at this link.
---
Obituary for Andy Glass courtesy of his family.
Andrew Charles Lane, also known as Andy Glass, of Todd, NC, passed away Thursday, October 20, 2022. Andy was born October 11, 1957, in South Bend Indiana, and served honorably in the U.S. Navy and the Naval Reserve.
Andy worked for many years on local radio stations in Boone, NC and Mountain City TN, as well as with Appalachian State Athletics on home football and basketball game days, and assisted with pregame radio broadcasts on the Appalachian Sports Network.
With his wife Robin, Andy was an accomplished ballroom dancer and he and Robin taught ballroom dance classes for many years. He enjoyed music and dancing, camping, and loved his time on the radio and meeting his listeners.
He is survived by his wife, Robin Marie Glass Lane of Todd, a sister, Leanna Marie Lane of Chicago IL, and brother David Matthew Lane of Naples FL. He is also survived by many nieces and nephews.
He was preceded in death by his parents Verner and Catherine Taylor Lane, and a brother, Richard Henry Lane, all of Naples FL.