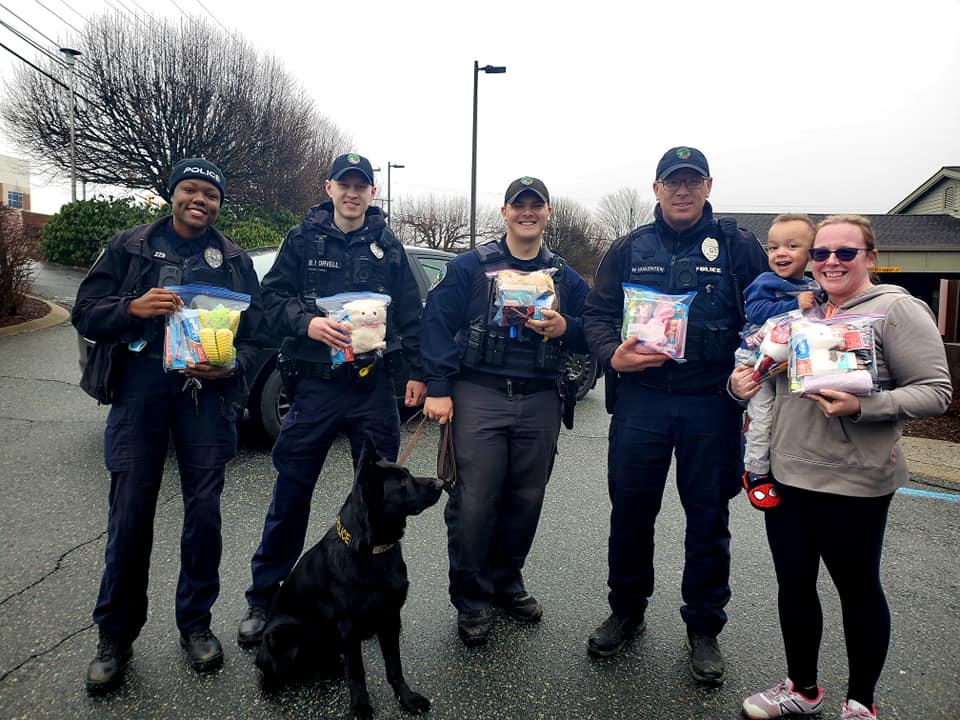 Last Updated on March 24, 2022 6:12 am
A local woman's passion has lead to supporting children involved in traumatic incidents.
"HUG Bags" is a project born out of Megan Williams love of knitting. But it's just not the knitting that lead her to want to help. Her outreach also began with the support of her church, South Fork Baptist Church in Todd.
In an email interview Williams shared with WataugaOnline.com the details of how "HUG Bags" came to be. Her full unedited reply is below.
"I love to knit, and I knit so much that I have more finished things than I knew what to do with. One day I was looking around the church and seeing some of the children who are in foster care at our church and thought about what they would have gone through having to be taken away from their parents, how hard that must be. I wanted to do something for them to help them know that even though this is scary, and uncertain, that they will be ok. This would have been around August/Sept. of last year. So I asked the church if they would like to help, and we started collecting blankets, hats, scarves, gloves etc. I started taking them to the Police Dept. and to the Sheriff's dept.
Then Kat Eller reached out and we came up with the idea of these bags. Something compact that will fit in the officers' cars. I took it back to the church and this is what came of it. These bags are meant for kids of all ages (newborn to 18) if they have to be removed from the home for any reason, if they are in a car accident, etc. Basically anything where the police are there, a child is scared, this is something to give them some comfort and know that they are loved.
This is something I want to continue – anyone who would like to help to contribute is very welcome.
The Hug Bag is a gallon size ziplock bag that has some small items for the kidssuch as a small stuffed animal, coloring book, crayons, puzzle, chapstick, hat, toothbrush, etc."
Situations where children are involved in a traumatic incident could be a car crash, a domestic fight, DSS intervention or any number of things, according to Boone Police.
If you or your organization are interested in helping to create more of these HUG bags contact Boone Police Community Resource Officer Kat Eller at 828-268-6947.
Pictured L-R: Officers Bre Whitman, Blake Norvell, K9 Ziva, Evan Laws, Sgt. Will Van Lenten, Megan Williams with son, Bryson