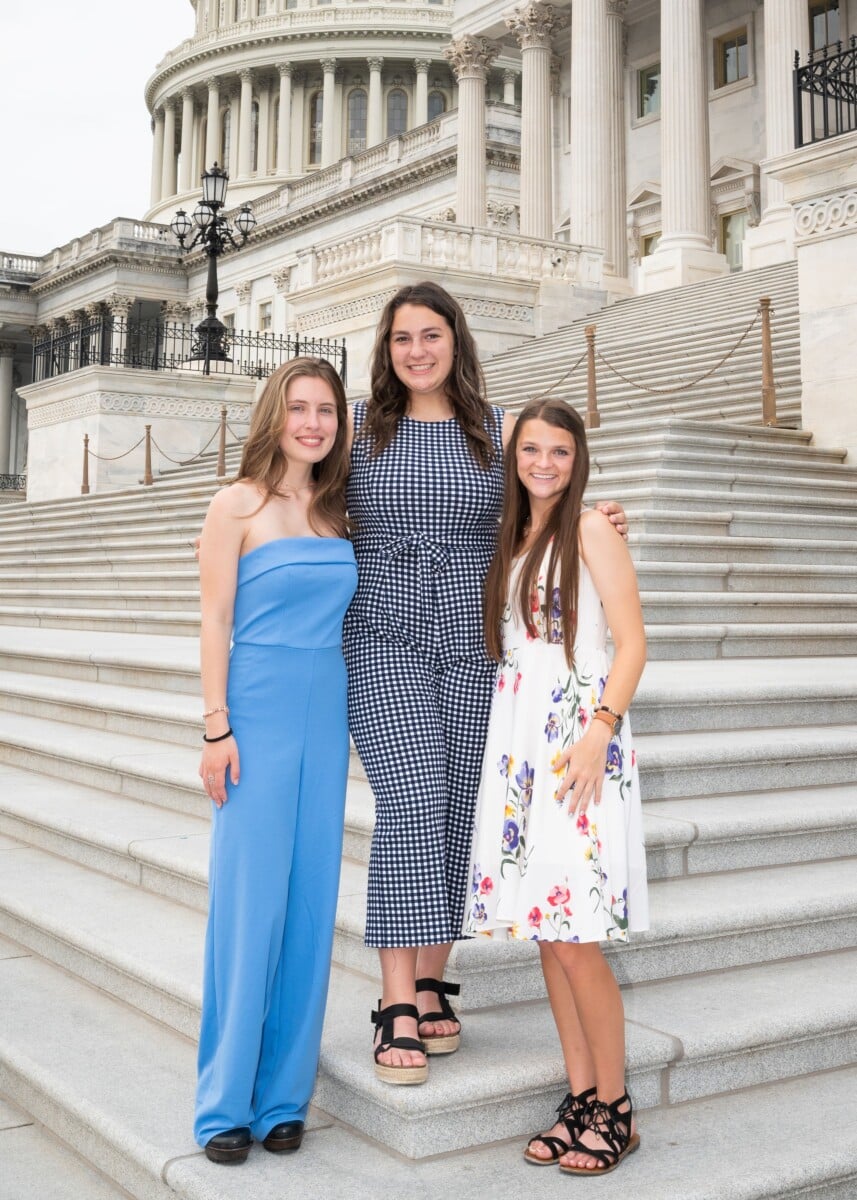 Last Updated on July 6, 2022 5:45 pm
Lenoir, North Carolina (July 6, 2022) – Three local high school students from Watauga, Ashe and Alleghany counties were selected by Blue Ridge Energy to represent the cooperative on the annual Electric Cooperative Youth Tour – a leadership, travel and educational opportunity in Washington, D.C.
North Carolina cooperatives have been participating in cultivating this opportunity for high schoolers for 64 years. Cooperatives are helping young men and women learn about American government, US history and the cooperative business model. Students are also offered opportunities to earn college scholarships through this trip.
Three Leadership Track students from Blue Ridge Energy's service area were selected for the honor. Blue Ridge Energy Leadership Track is a program that helps high school students better prepare for college. Winners were selected based on their application and a three-to-five-minute speech competition.
Youth tour participants from Blue Ridge Energy are:
Watauga County: Ella Irving, Watauga High School, daughter of Brain and Susan Irving, rising college freshman
Ashe County: Maleah Lovell, Ashe County High School, daughter of Travus and Mandy Lovell, rising sophomore
Alleghany County: Karlie Keepfer, Alleghany High School, daughter of James and Rebecca Keepfer, rising senior
These students joined approximately 50 other North Carolina cooperative-sponsored students in June for their six-day, all-expense-paid trip. On this trip students were given the opportunity to explore
national attractions such as the Smithsonian museums and the Capitol, while also getting to meet government officials.
Since its beginning in the 1950s, the Electric Cooperative Youth Tour has assisted more than 50,000 students in learning about electric cooperatives, American history and the United States government.
For some student winners, the tour has been their first opportunity to visit Washington, D.C. The tour seeks to expose students to the role of cooperatives and encourage participation in leadership and speaking opportunities.
Blue Ridge Energy serves some 78,000 members in Caldwell, Watauga, Ashe, Alleghany, Avery, Alexander and Wilkes counties. To learn more about youth leadership and scholarship opportunities, visit Blue Ridge Energy's web site at www.BlueRidgeEnergy.com under "In the Community" or contact your local Blue Ridge Energy office.
(L to R) Blue Ridge Energy Youth Tour Recipients: Ella Irving, Maleah Lovell and Karlie Keepfer