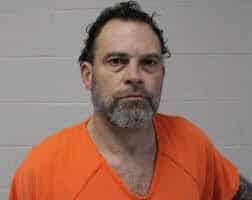 Last Updated on January 11, 2023 11:03 am
On Saturday, December 31, 2022, just after 5:00 PM, a 56-year-old white male went to the Watauga Medical Center Emergency Department with a serious laceration to the neck. He reported he was attacked with a hatchet by an acquaintance while standing at the bus stop near Watauga Village Drive. After being assaulted the victim fled the area, making his way to the medical center on foot. Boone Officers responded to the Emergency Department, launching an initial investigation. A suspect was quickly identified.
Additional Boone Police Department units, aided by deputies from the Watauga County Sheriff's Office, searched the area of Watauga Village Drive locating the suspect, Douglas Todd Greene, 50 years of age, near the bus stop. Mr. Greene was detained without further violence; a hatchet being found in his possession.
The investigation resulted in Mr. Greene being charged with one Felonious count of Assault with a Deadly Weapon Inflicting Serious Injury. Mr. Greene was taken before a Watauga County Magistrate where he was given a $75,000 secured bond pending a January 31, 2023, court appearance.
"The suspect in this incident was located and safely detained minutes after law enforcement was notified, forestalling any additional acts of violence. We are thankful for the prompt notification by Appalachian Regional Health Care Company Police of this violent crime and the assistance of the Watauga County Sheriff's Office in locating and detaining the suspect." – Captain Daniel Duckworth Boone Police Department. The victim is anticipated to make a full recovery.