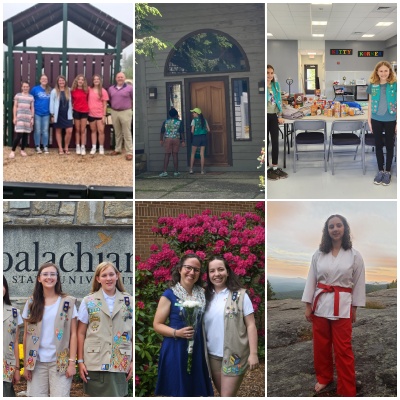 Last Updated on September 12, 2023 12:25 pm
When a person thinks about Girl Scouts, they often think about cookies, crafts, or camping. But, Girl Scouts are charged with making the world a better place by encouraging them to take a look at their communities and see what changes they can make to make a difference in their world. As Girl Scouts get older, these projects become bigger and girls are recognized for their work through the Bronze, Silver, and Gold Awards. Several girls in Watauga County were recently recognized for their work.
Bronze Award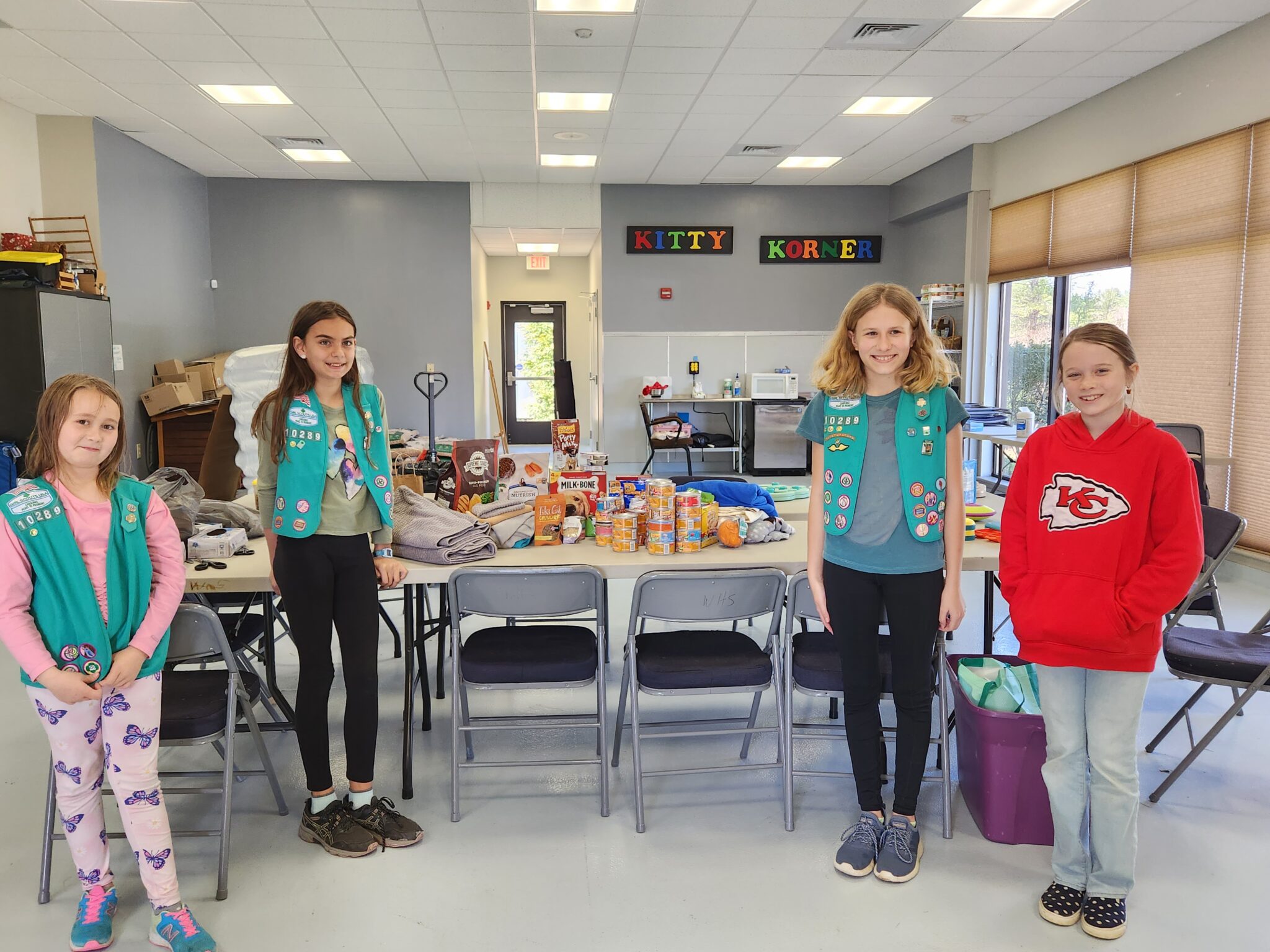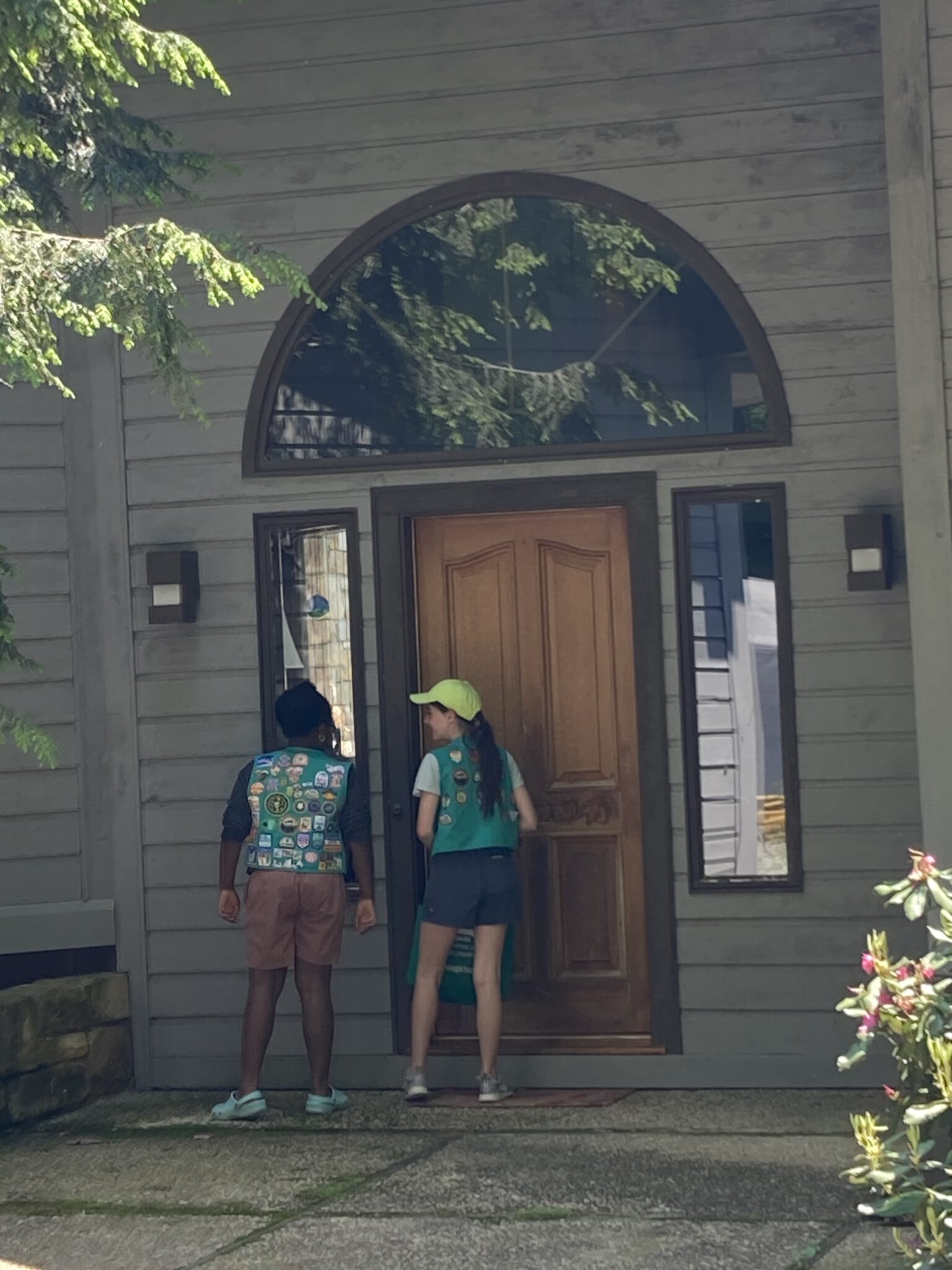 The Bronze Award is awarded to Girl Scout Juniors in the 4th and 5th grade who have discovered a need in their community and have created a project that worked toward the solution for the need.
Tallulah Childers, Chloe Reid, Ellie Mylum and Kinsley Isaacs of Troop 10289 recently partnered with the Watauga Humane Society for their Bronze Award. The girls collected donations for the Humane Society, made dog and cat treats and spent a Saturday assisting the volunteers of the Humane Society.
Marion Dixon and Georgia Fungaroli of Troop 13182 earned their Bronze Awards by pairing local Girl Scouts with local senior citizens as pen pals. They paired interested participants from both groups, and delivered to each participant a goody bag containing the necessities to get started–welcome letter, pencils/pens, paper, envelopes, stamps, stickers, and pen pal information. Due to their ideas and hard work, the girls were able to bring people together and develop positive relationships in the community.
Charlotte Hill and Megan Craig of Troop 10004 wanted to help the pollinators of our community. They chose to install a pollinator garden on the Middle Fork Greenway at Sterling Creek Park. They worked with Wendy Patoprsty at the Blue Ridge Conservancy as well as Debbie Shetterly from the Native Plant Society. They plan to continue working to add some educational and interactive signs to the garden to help educate the community about the importance of pollinators.
Silver Award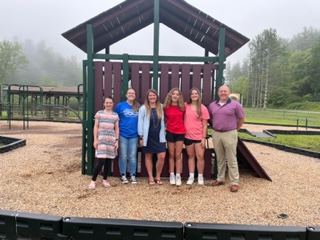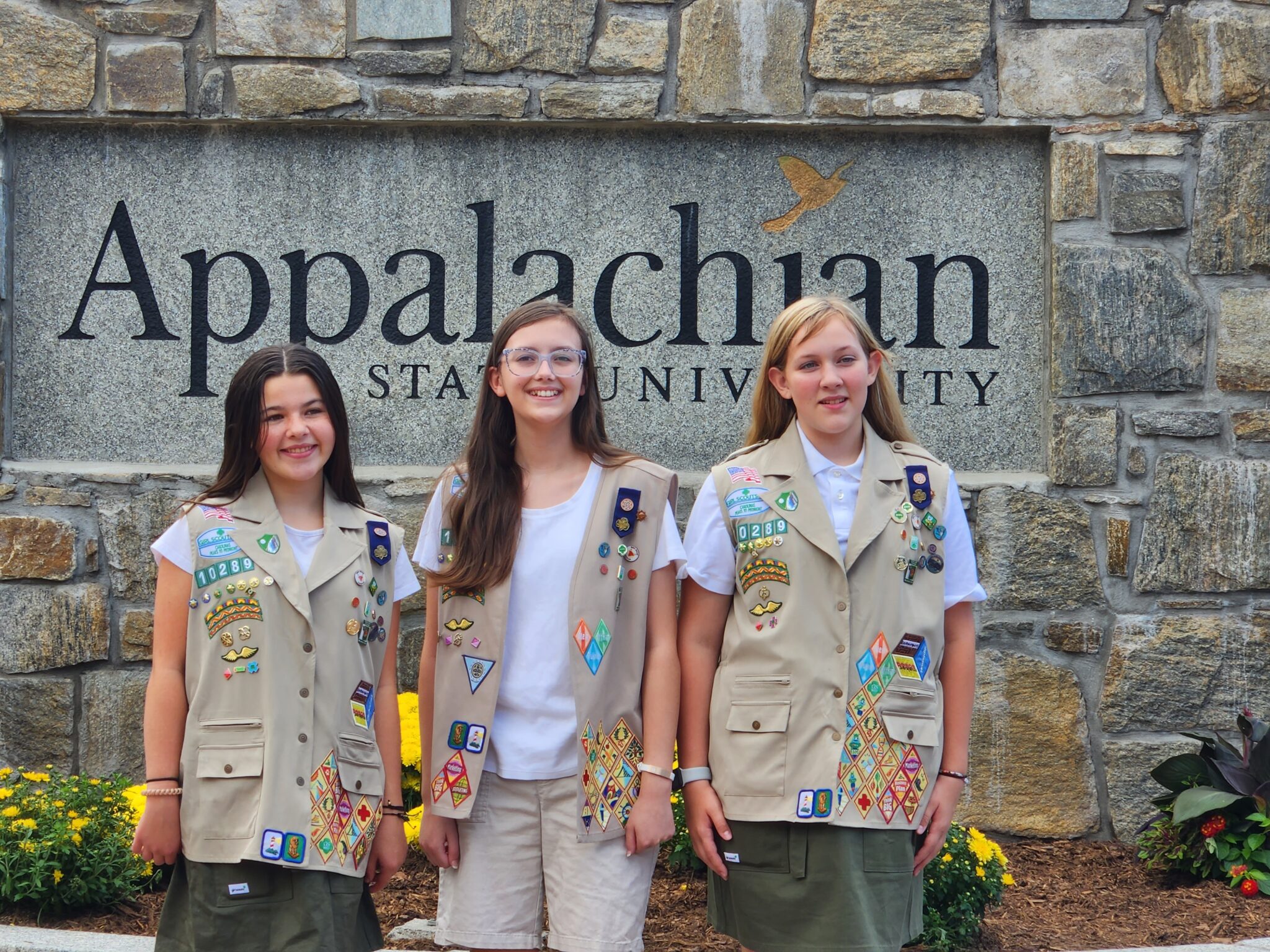 Girl Scout Cadettes in 6th, 7th, or 8th grades can earn their Silver Award by using their leadership skills to develop a solution to a problem in their community that has lasting impact.
Kylie White, Allie Dale, Katherine Willis, and Kalleigh Dean of Troop 2739 noticed that the playground at Crossnore Elementary needed some work. The girls repainted the playground, spread mulch in all the play areas, and washed the bridges and walkways on the playground. The girls got donations for all the paint and supplies needed to complete the project.
Sara Smith, Laurel Mortensen, Karsyn Lee, and Lynleigh Hilderbran of Troop 2807 focused their Silver Project on fosters and foster families. They were given money through a grant by Americans helping Americans; a grant program that aims to support and give aid to Appalachian communities. The grant helped the girls to provide over 15 car seats, cases of AA batteries, smoke detectors, small games for children, a cube shelf for organization, and a foldable wagon for local foster families.
Holly Ward, Scarlet Maxwell and Calie Hicks of Troop 10289 worked with Pinpoint Heritage Museum (Gullah Geechee Community) to bring awareness of Gullah culture and history to Boone. The girls partnered with the Sustainability Film Series at Appalachian State where a film from the Pinpoint Heritage Museum was shown and after the film, the girls presented to the audience the similarities between the Gullah Culture and Appalachian Culture. The girls arranged for Pinpoint Heritage Museum Staff to be at the film showing to be available for a question and answer session and a craft demonstration.
Gold Award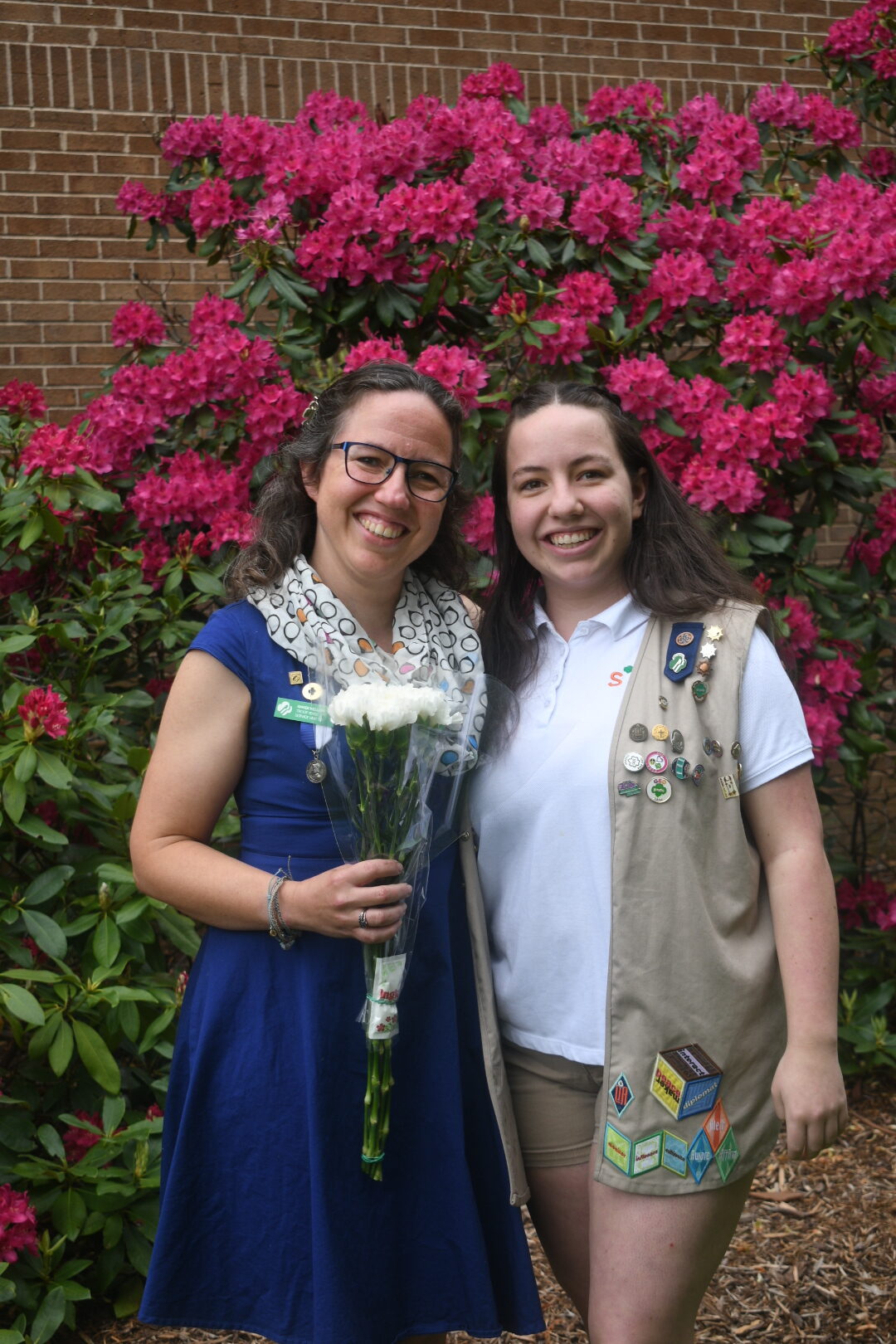 The Girl Scout Gold Award is the mark of the truly remarkable. Through pursuing the Gold Award, Girl Scouts in ninth through twelfth grades change the world by tackling issues they are passionate about to drive lasting change in their communities and beyond while they learn essential skills that will prepare them for all aspects of life. They explored their communities for issues that have broader implications and create a change that is sustainable. As a bonus, the Gold Award opens doors to a variety of scholarships, preferred admission tracks for college, strong networking and amazing career opportunities, and much more.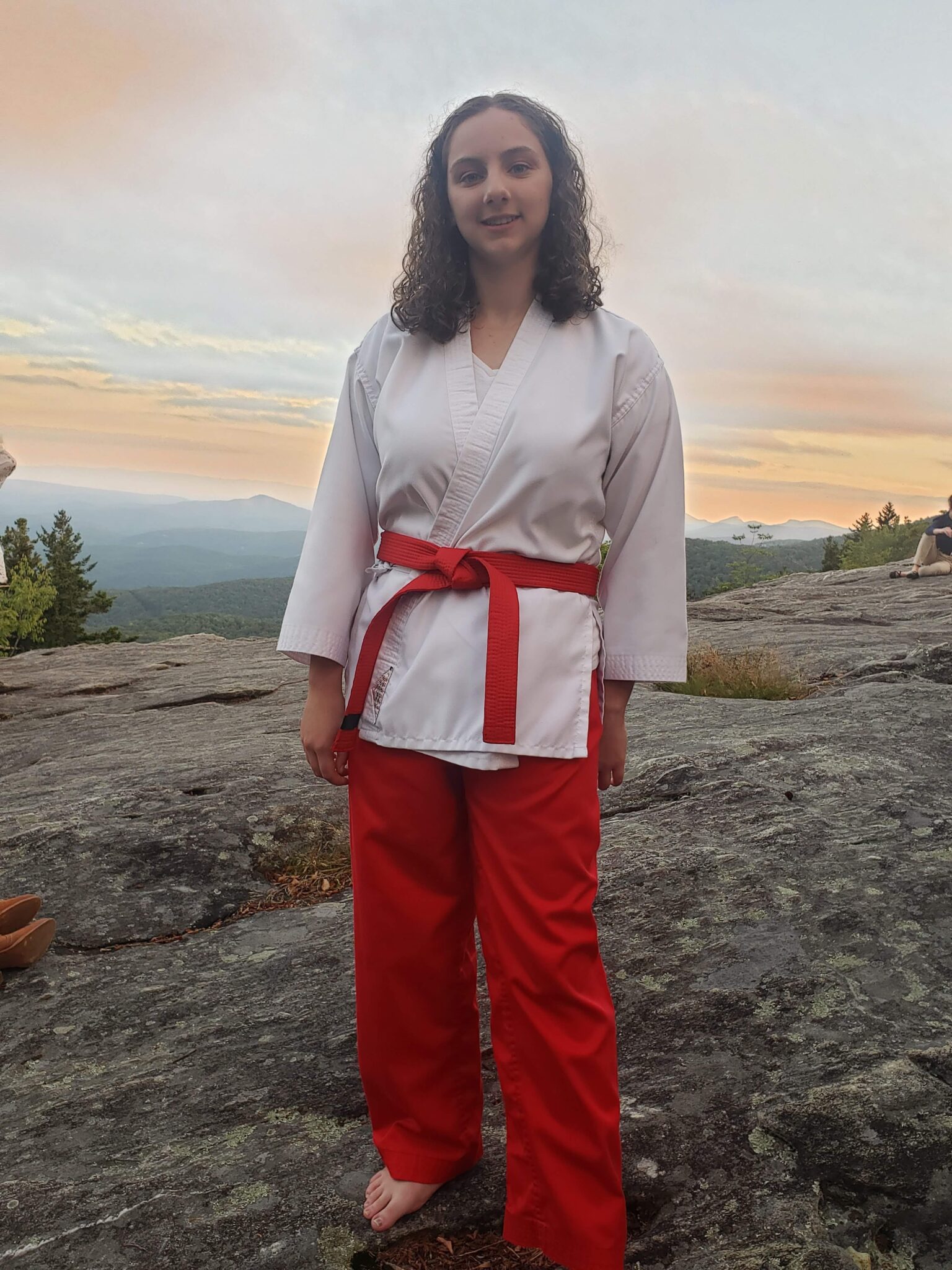 Alexandra Newmark of Troop 10807 is an Assistant Instructor in American Freestyle Karate. She noticed a lack of Self-Defense knowledge in her community and focused her Gold Award on combating this. She hosted a series of Self-Defense Workshops and designed a Patch Program to encourage learning about safety and Self-Defense.
Ann Mellon of Troop 10492 earned her Gold Award by noticing in her faith community there seemed to be a lack of education about female saints. Ann partnered with the National Catholic Committee for Girl Scouts and Camp Fire and created a series of virtual workshops introducing other Girl Scouts from across the United States to some lesser know female saints.
The High Country Service Unit is truly proud of these girls and of the changes they have made in their community. To find out more about Girl Scouts, please see: https://www.girlscoutsp2p.org/