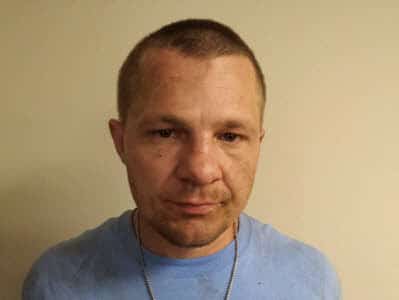 Last Updated on May 11, 2023 10:09 am
On May 09, 2023, a suspect later identified as Joshua Minton, age 34, of Millers Creek, NC, fled from Boone Police Officers during a traffic stop. The suspect led Boone police and deputies of the Watauga County Sheriff's Office on a chase. The suspect abandoned his vehicle in the area of US Hwy 421 and US Hwy 221 in Deep Gap and fled into an undeveloped area. Due to the suspect's fast and reckless driving our officers were not close enough to see exactly where the suspect ran.

As officers began to search the area they received some unexpected, but welcomed assistance from some local cows. The cows literally led the officers to where the suspect was hiding. In addition to thanking our officers and deputies for putting themselves in harm's way; obviously, we want to express our gratitude to the cows for their assistance.

Mr. Minton was charged with multiple charges to include:
• 1 count of Felony Flee/Elude Arrest with a Motor Vehicle
• Driving with License Revoked
• Disorderly Conduct

Mr. Minton was taken before a magistrate and received a $20,000 secured bond with a court date scheduled for 06/28/2023 in Watauga County.