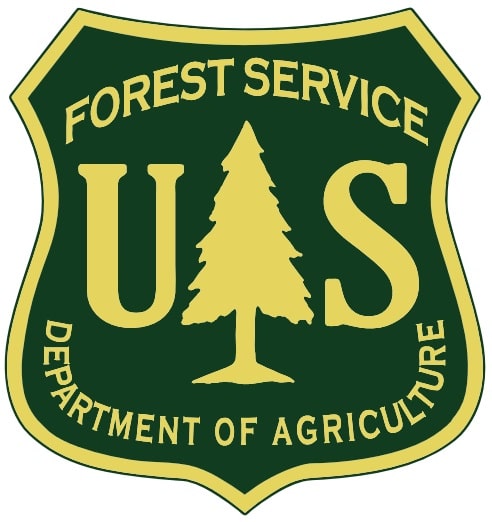 Last Updated on March 23, 2023 9:50 am
NEBO, N.C., March 23, 2023 — Beginning April 3, 2023, overnight permits for the Linville Gorge Wilderness Area on the Pisgah National Forest Grandfather Ranger District will be available for advanced reservations on Recreation.gov. Historically, permits were reserved by calling the Grandfather Ranger District office. Over the last few years, the demand for permits has increased leading to frequent busy signals and long hold times. The move to online permits on Recreation.gov will streamline the process and make it more accessible.
While the reservation process is changing, there are no changes to the permit requirements. Linville Gorge Wilderness has had a quota-based permit system in place since the 1970s to maintain solitude and Wilderness character. Permits are required to camp within the designated Wilderness boundary on Friday and Saturday nights May through October. On 3-day holiday weekends, permits are also required for Sunday night camping. Permits are not required for day use, roadside camping, or camping on Table Rock.
On nights when permits are required, 50 people total are permitted per night for overnight camping. 70% of the quota (35 per night) is available 1 month in advance. Permits for May 2023 will be open for reservations on Monday, April 3 at 10am ET. Following the April 3 release, the 1-month window opens on the 1st day of the previous month. For example, all permits for June are available on May 1st at 10am ET, all permits for July are available on June 1st at 10am ET, etc. 
30% of the quota (15 per night) is set aside for last-minute permits reservable 3 days in advance. Last minute permits are available for reservations each Wednesday at 10am ET for the coming weekend. The 3-day in advance permits for the weekend of May 5, 2023 will be available online on May 3 at 10am ET.
Permits remain free, however a reservation transaction fee of $6.00 will be required for reservations. This one-time charge is paid per reservation transaction not per person. One group lead can reserve for up to 10 people if permits are available. The fee pays for contracted services through the Recreation.gov platform, for online, call-center and field reservations. Online reservations are available 24/7 and call center hours are available year-round, 10am – 12am ET.
Visitors can prepare for the 2023 season by setting up an account now through Recreation.gov. To find Linville Gorge Wilderness permits, search for Linville in the search field at the top of the page. Phone reservations remain available for those without internet access through the Recreation.gov call center at (877) 444-6777.