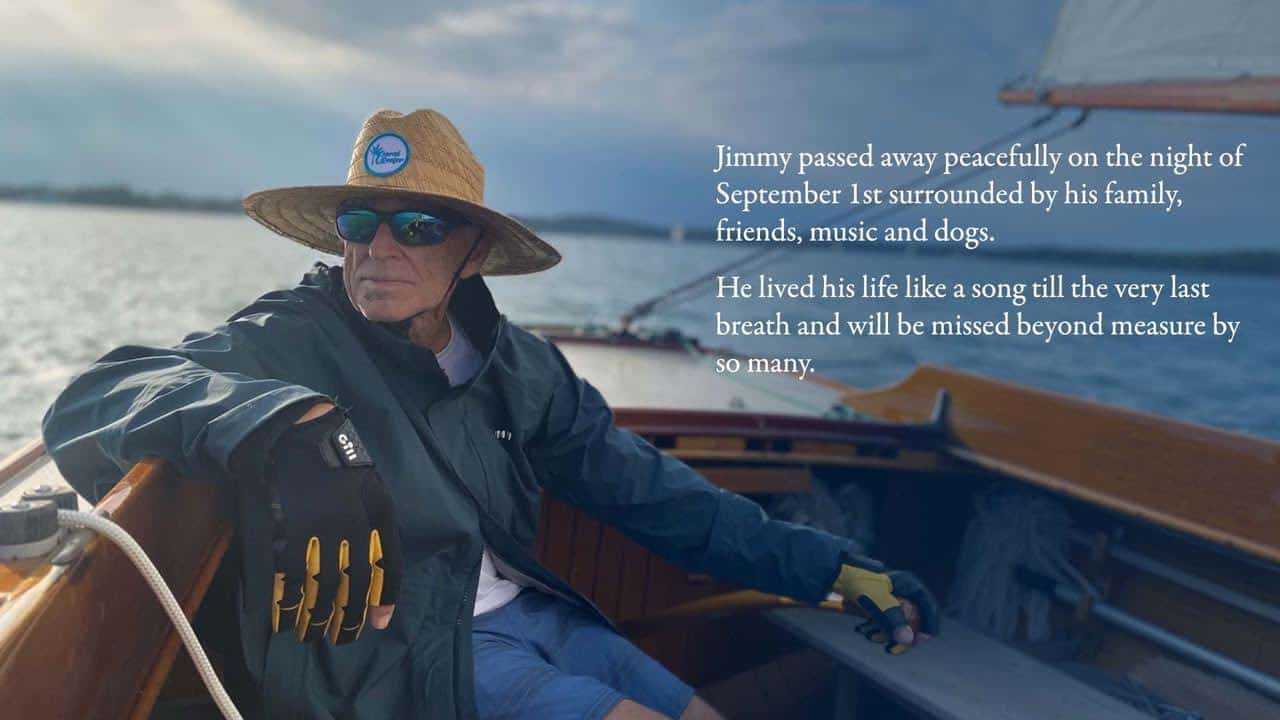 Last Updated on September 2, 2023 7:32 pm
Jimmy Buffett, the legendary performer whose biggest hits included "Margaritaville", "Cheeseburgers in Paradise", and "Come Monday" to name just a few, passed away Friday night. He was 76 years old.
Social media posts from his official accounts and his website made the announcement early Saturday morning Eastern Time. A cause of death was not announced, though Buffet had announced in May the cancelation of a show in South Carolina to get treatment for an undisclosed illness, according to Billboard.
Buffett was also known as an author and businessman. His career in music earned 13 Billboard Hot 100 charting singles, including seven top 40 hits and one Top 10. He also could lay claim to 40 entries on the Billboard 200 album chart.
On a local note, Buffett played in Boone and Banner Elk on multiple occasions in the 1970s and 1980s.
He played in Boone in September 1976 at Farthing Auditorium and on February 10, 1988 in Varsity Gym, according to archives from The Appalachian student newspaper – which you can see articles from below. Appalachian State also references Buffett's appearance in Varsity Gym in a history of that facility at this link.
His 1976 appearance would have been before he was largely nationally known, since arguably his best-known song "Margaritaville," was released on February 14, 1977.
Buffet also played in Banner Elk on occasion, again before he was known nationally. At the time a private venue known as The Hub Pub Club was in operation. In a 2018 article by Salt Magazine about the life of Joe Seme, the once-upon-a-time general manager of The Hub Pub Club and former High Country resident, he stated "We had two round buildings, connected. It looked like a circus tent. We had an entertainment room and we had a dining room."
Seme also mentions Buffett. "We had Jimmy Buffett. He wore a cowboy hat in those days. Jimmy was 150 bucks a week, a place to sleep and all the liquor my bartenders could supply."
It's not clear how many times Buffett played The Hub Pub Club per internet searchs, or ever played in the immediate area again after 1988.
Graphic courtesy BuffetWorld.com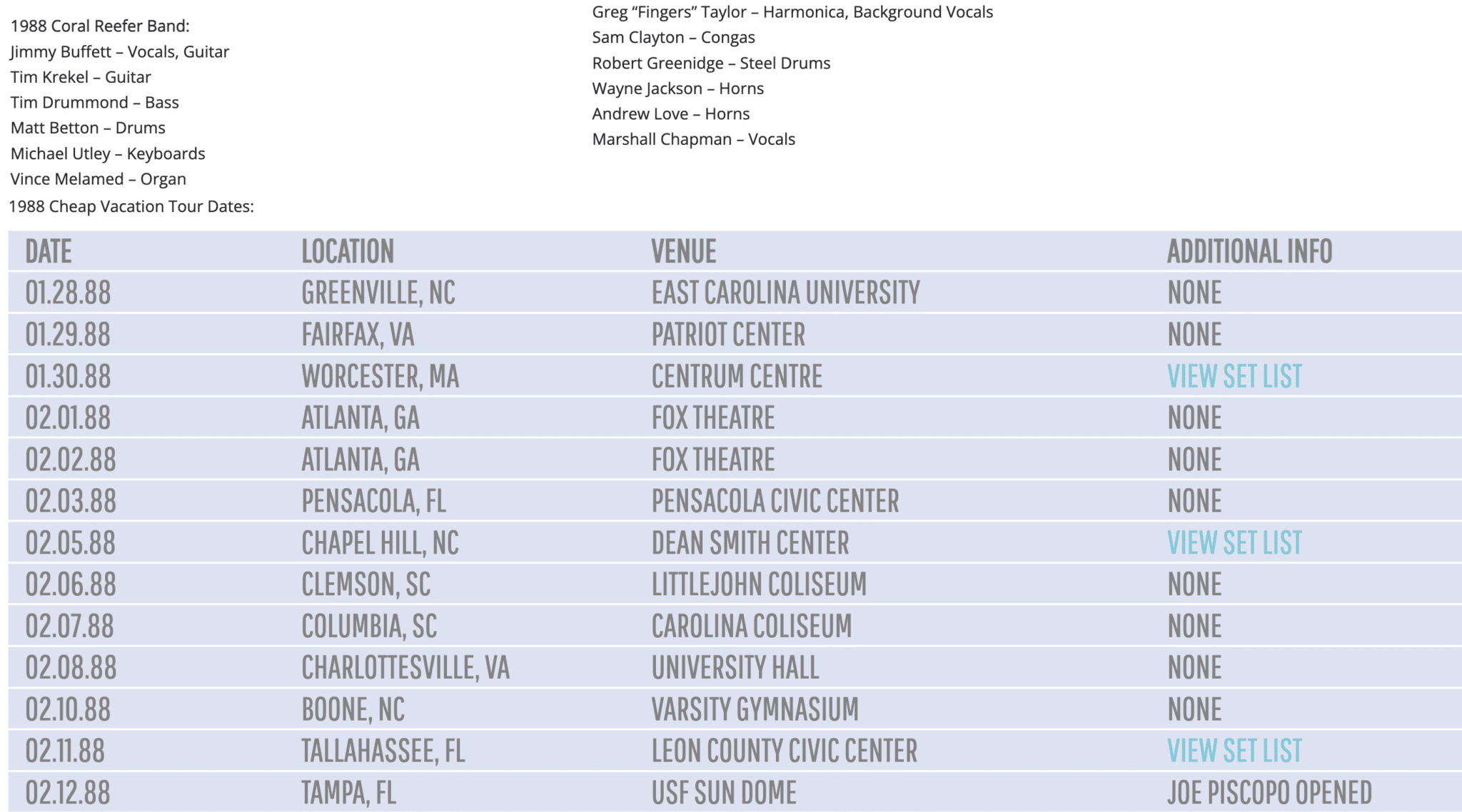 Appalachian State University, "The Appalachian [Boone, N.C.: September 7, 1976]," Appalachian State University Libraries Digital Collections,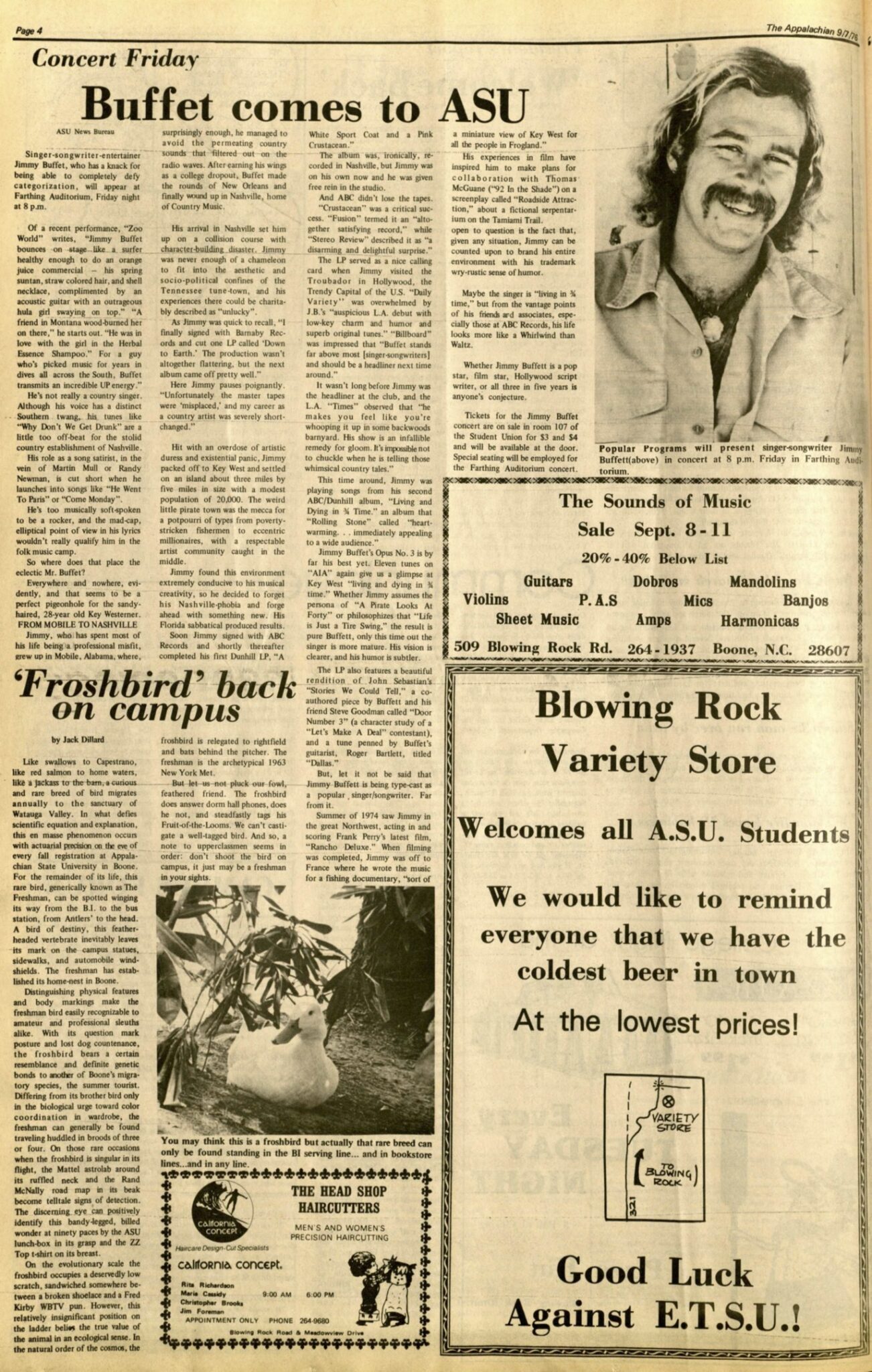 Appalachian State University, "The Appalachian [Boone, N.C.: February 16, 1988]," Appalachian State University Libraries Digital Collections